Uruguay, Artillery Officer, 1906
The grenades on the collar and the crossed cannons on the buttons leave little doubt that this is a an artillery officer. In almost all countries, the traditional colors for the artillery branch were dark-blue trimmed with black facings and red piping, with gold or brass metallic appointment. The braid across the breast of this coat is probably black. The notes on the front and back of this photograph were written on 18 August 1906 in Montevideo. I cannot make out the officer's signature, but he sent it to Señorita Angela M. Suárez in Paysandú, a city in the western part of Uruguay.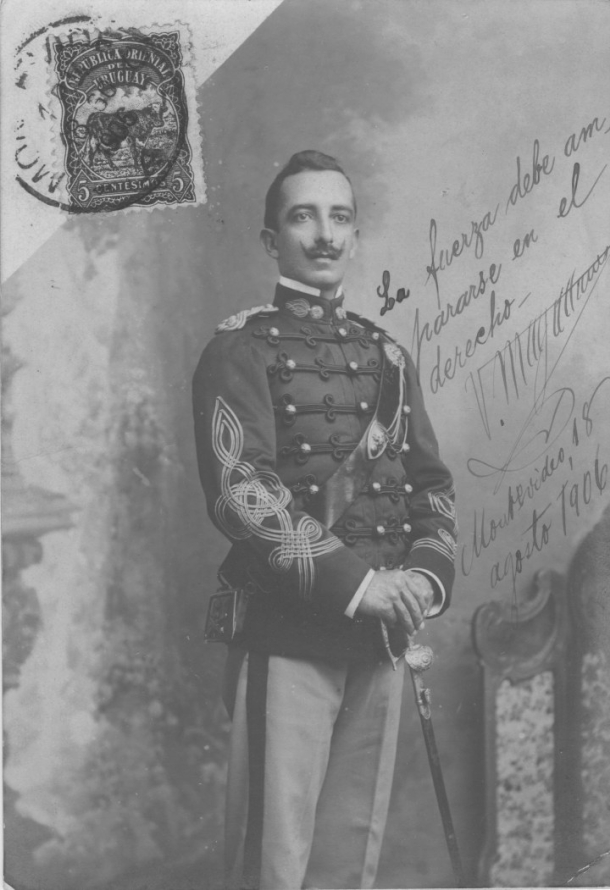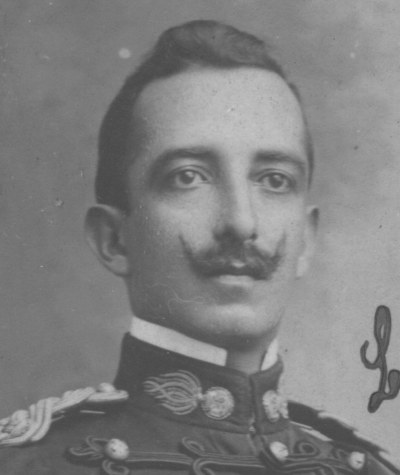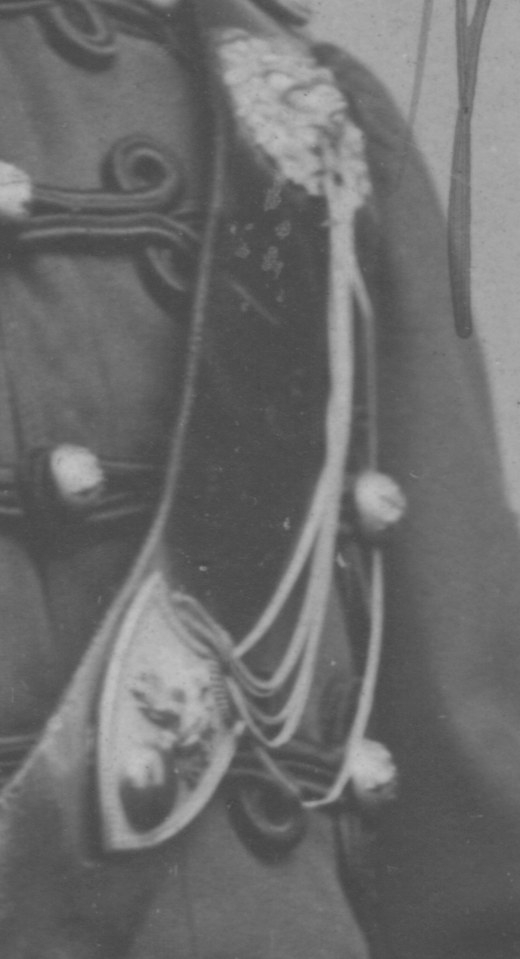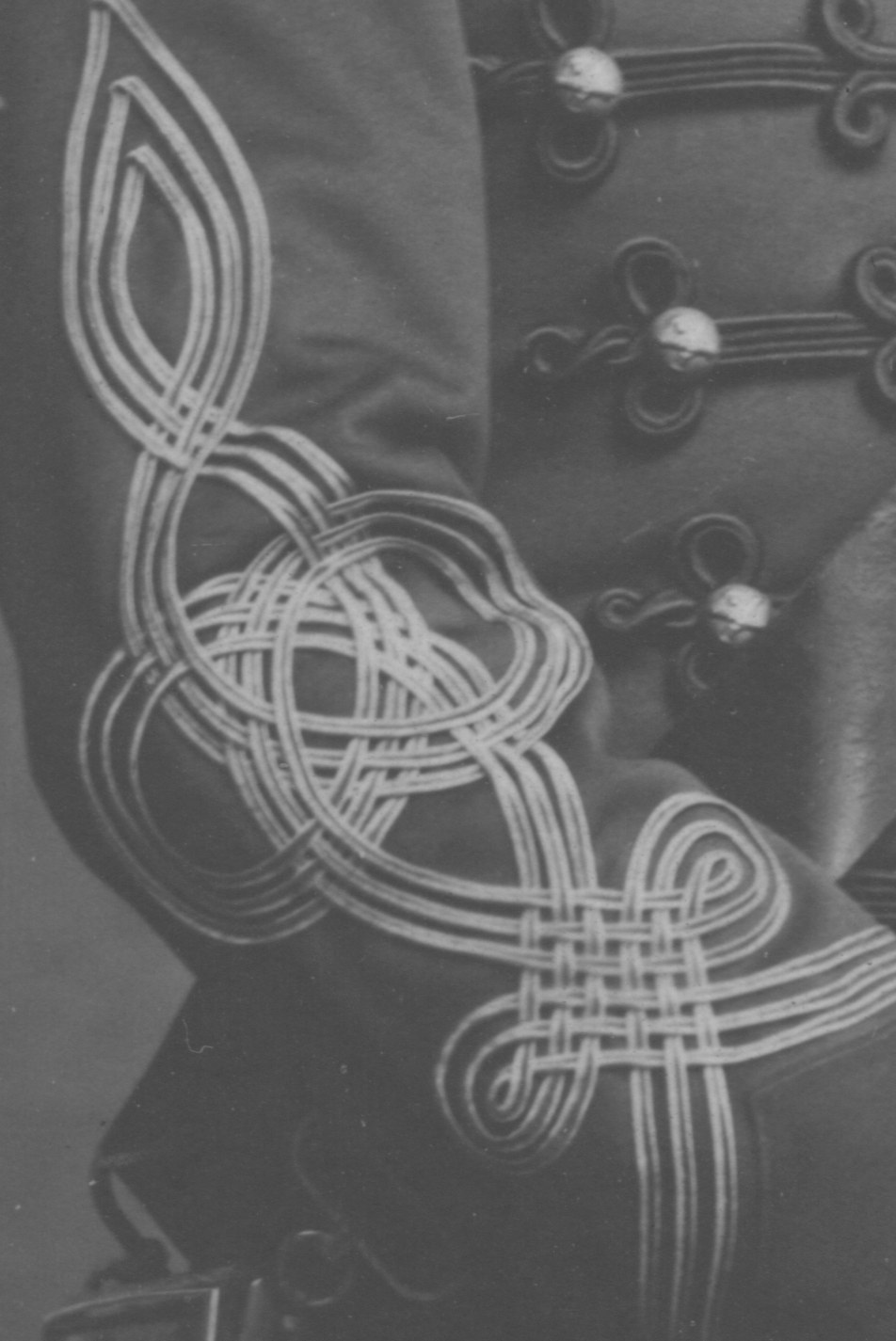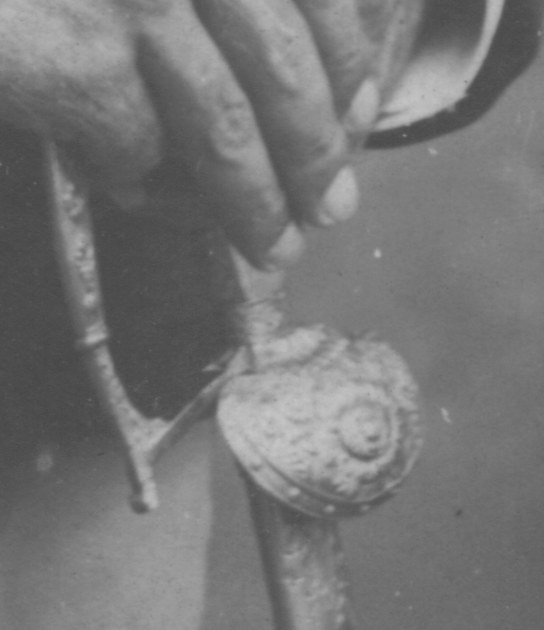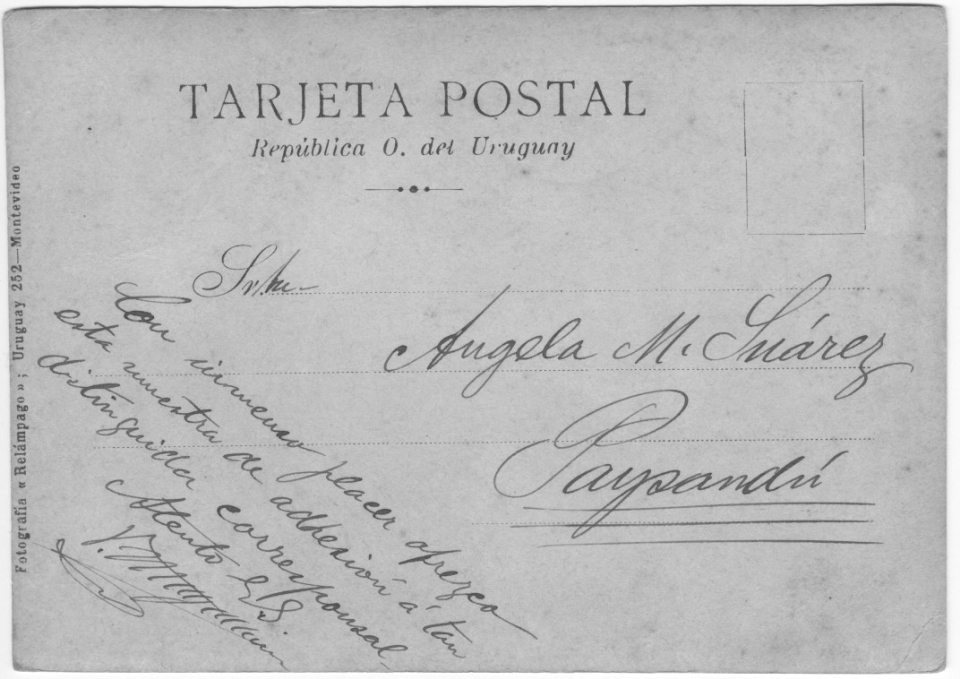 Page by Mark Conrad, 2010.