1st Regiment, Vermont National Guard, 1907.
A company portrait taken during summer training camp. Some of the men seem to have trouble fitting their uniforms (see the corporal in the last picture below). The officer's hats have a badge different from the U.S. Army eagle. The men do not have any state letters on the collars.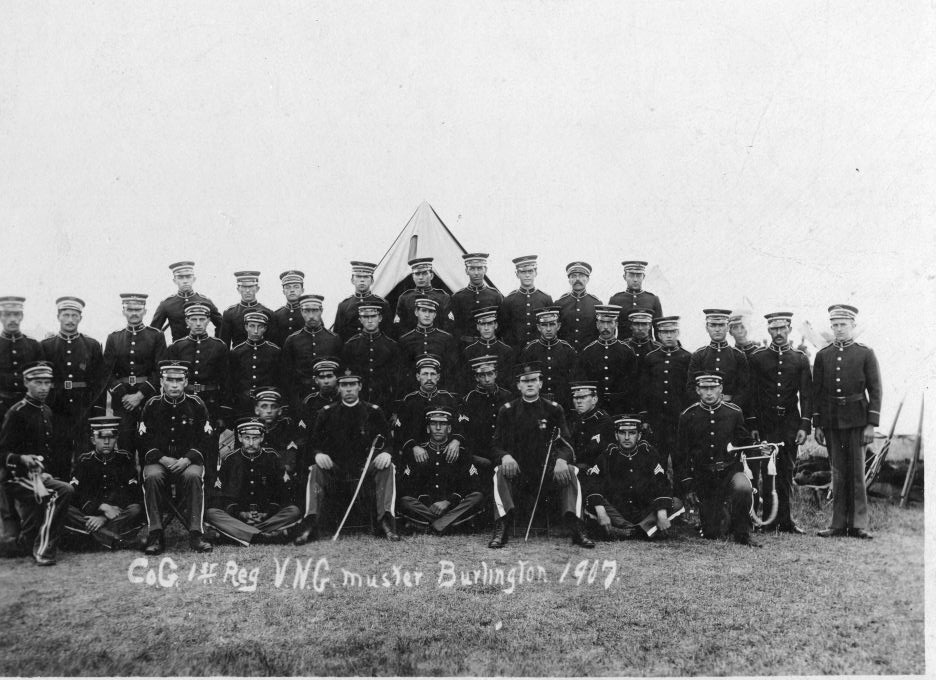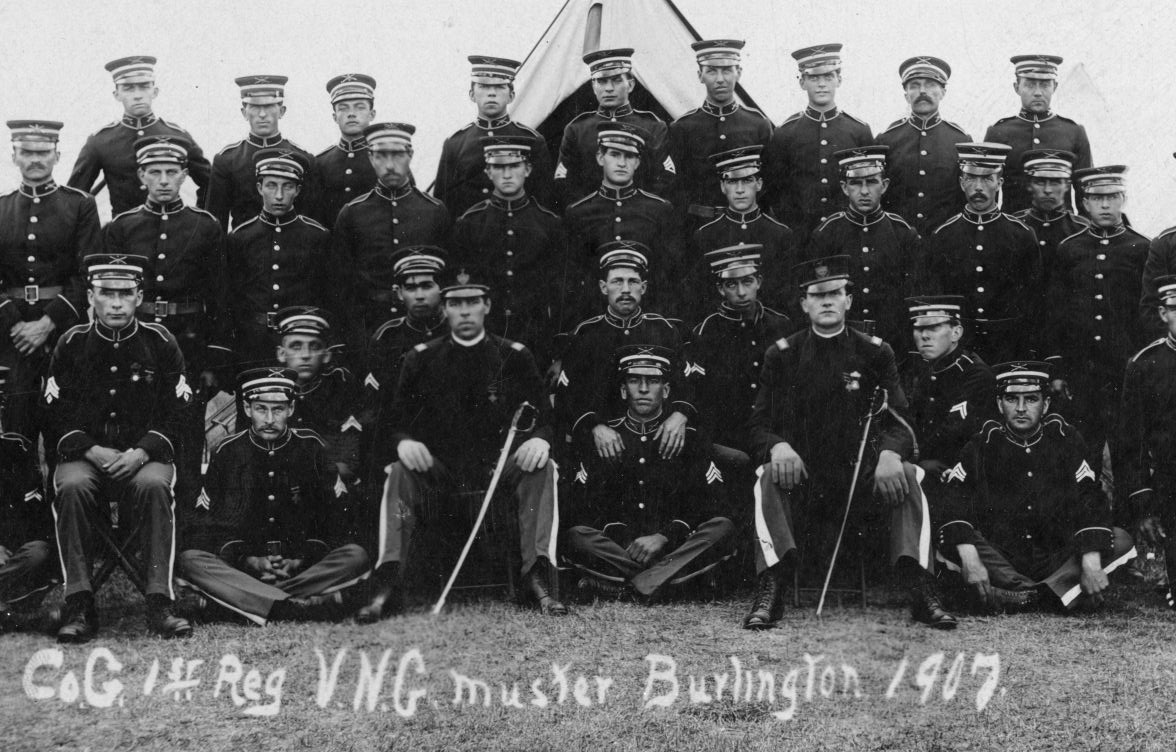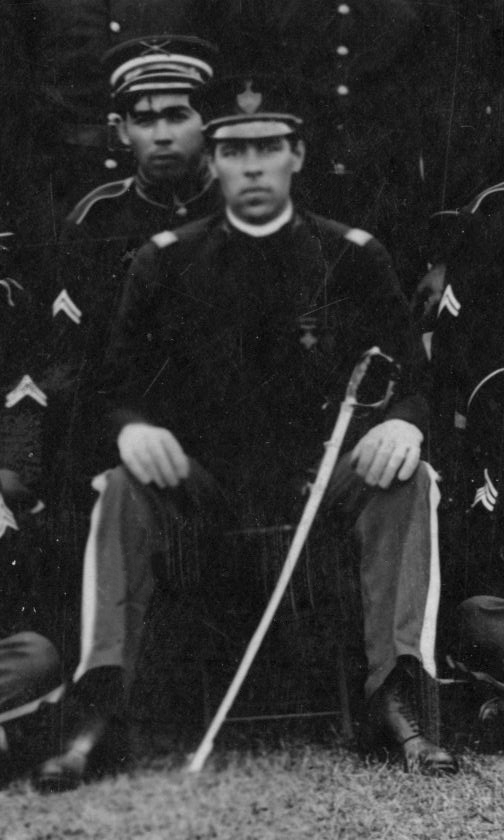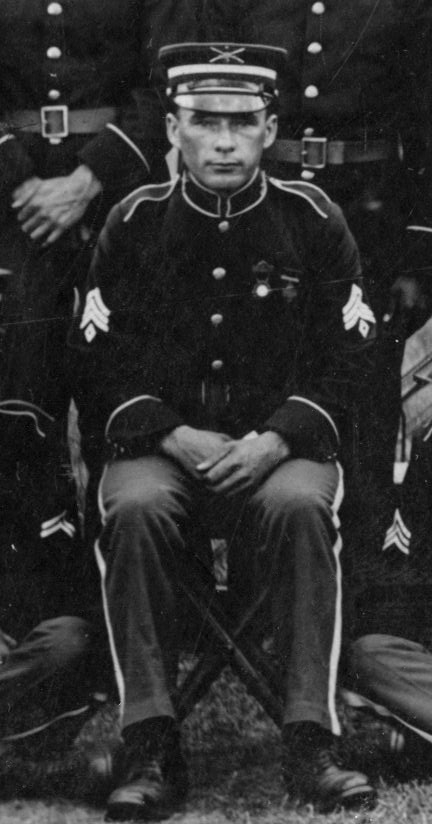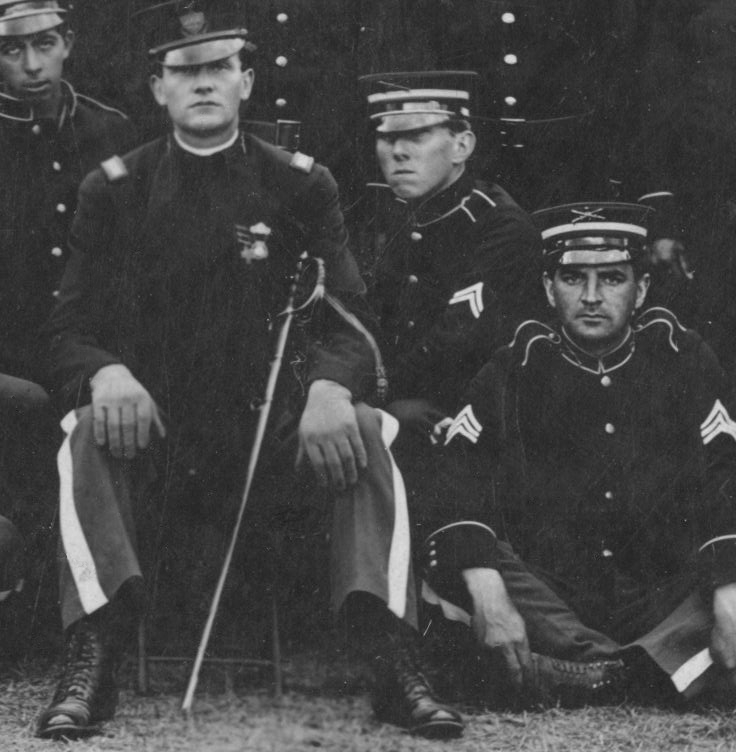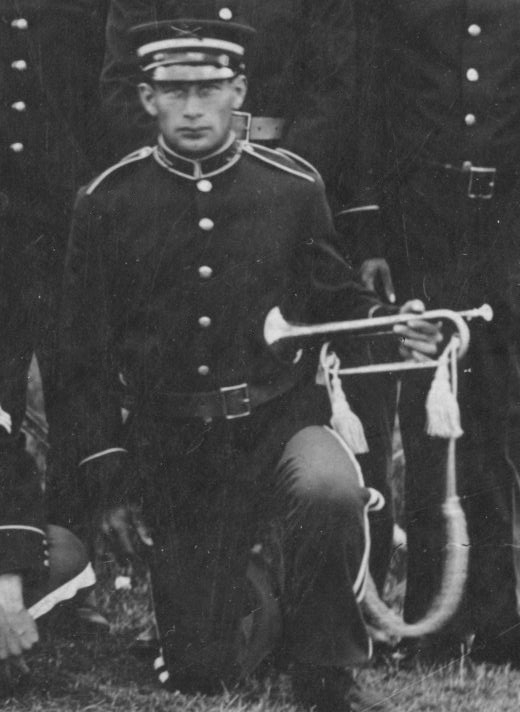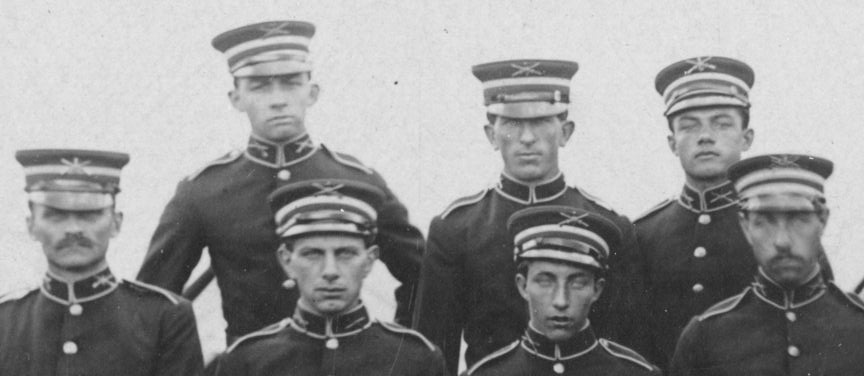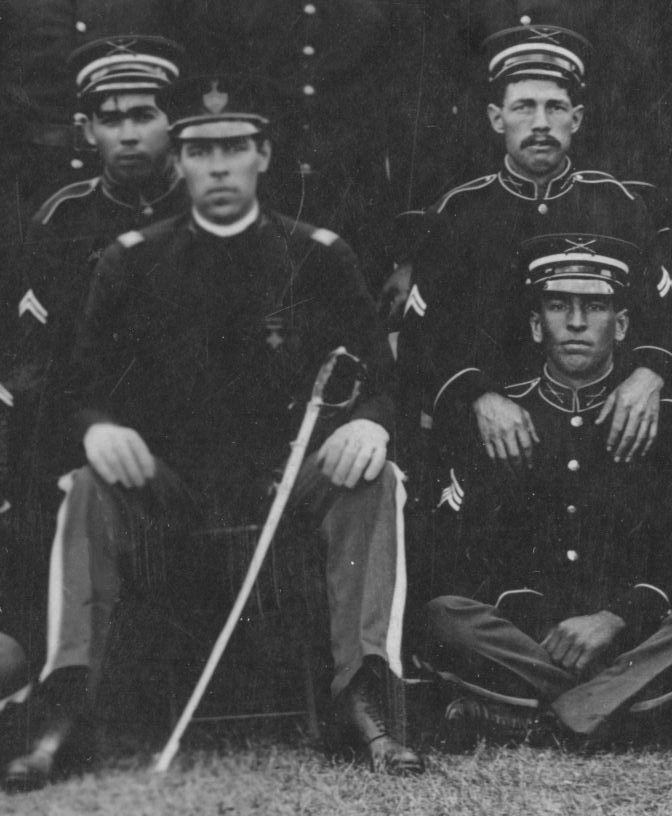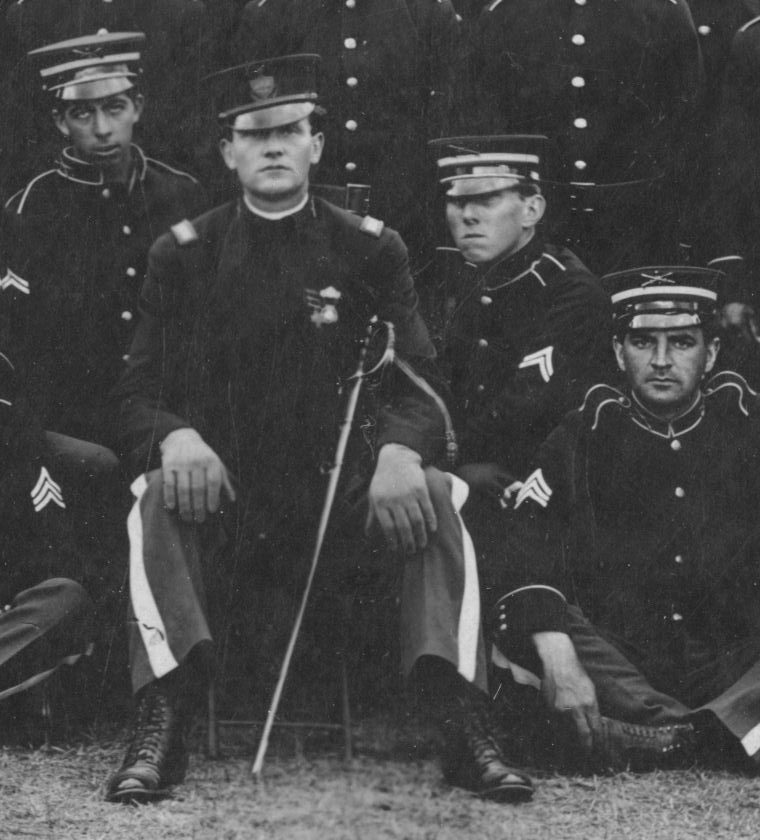 Page by Mark Conrad, 2012.