Navy Bandsmen, c. 1910
Navy bandsmen wore Marine Corps uniforms but with Navy gilt buttons, and a prescribed lyre device on each side of the collar, one inch from the front opening. Bandsmen wore specialty marks on the left arm, but these are not visible in this photograph. Regulations of 1913 describe the lyre devices as "metal... for the caps, to be 1-1/2 inches high by 3/4 of an inch wide; for coat collars, to be 3/4 of an inch high by 1/2 of an inch wide. However, in this photo the devices are embroidered. Note the letters "USN" across the lyre on the cap.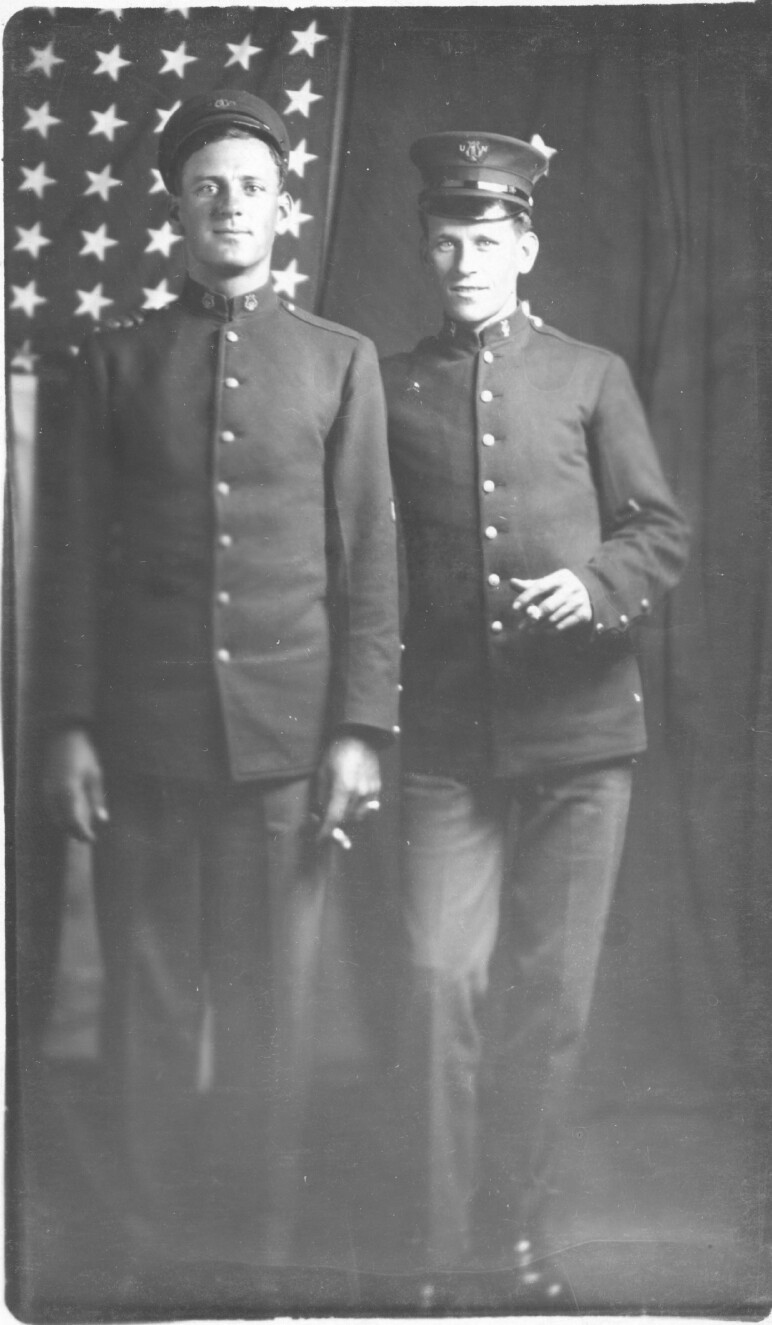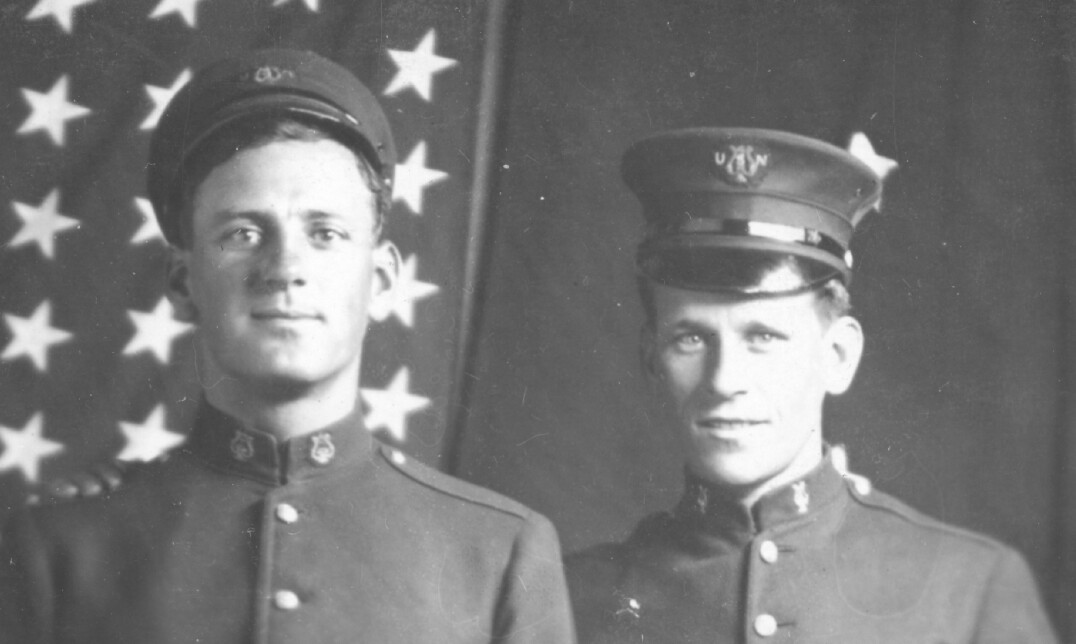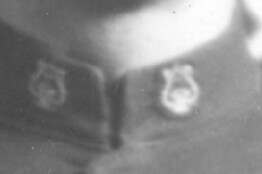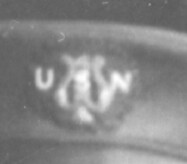 Page by Mark Conrad, 2019.