U.S. Marine Corps at a Rail Station.
I'm not sure about this photo. It definitely shows U.S. Marines moving out with full pack loads but without arms. The French agency that reproduced it did so in 1913 in connection with current events in Mexico, but the uniforms appear to me to be more appropriate for circa 1900, or the time of the Spanish-American War. So I would not be surprised if this was an old photo pulled from the files to illustrate recent events.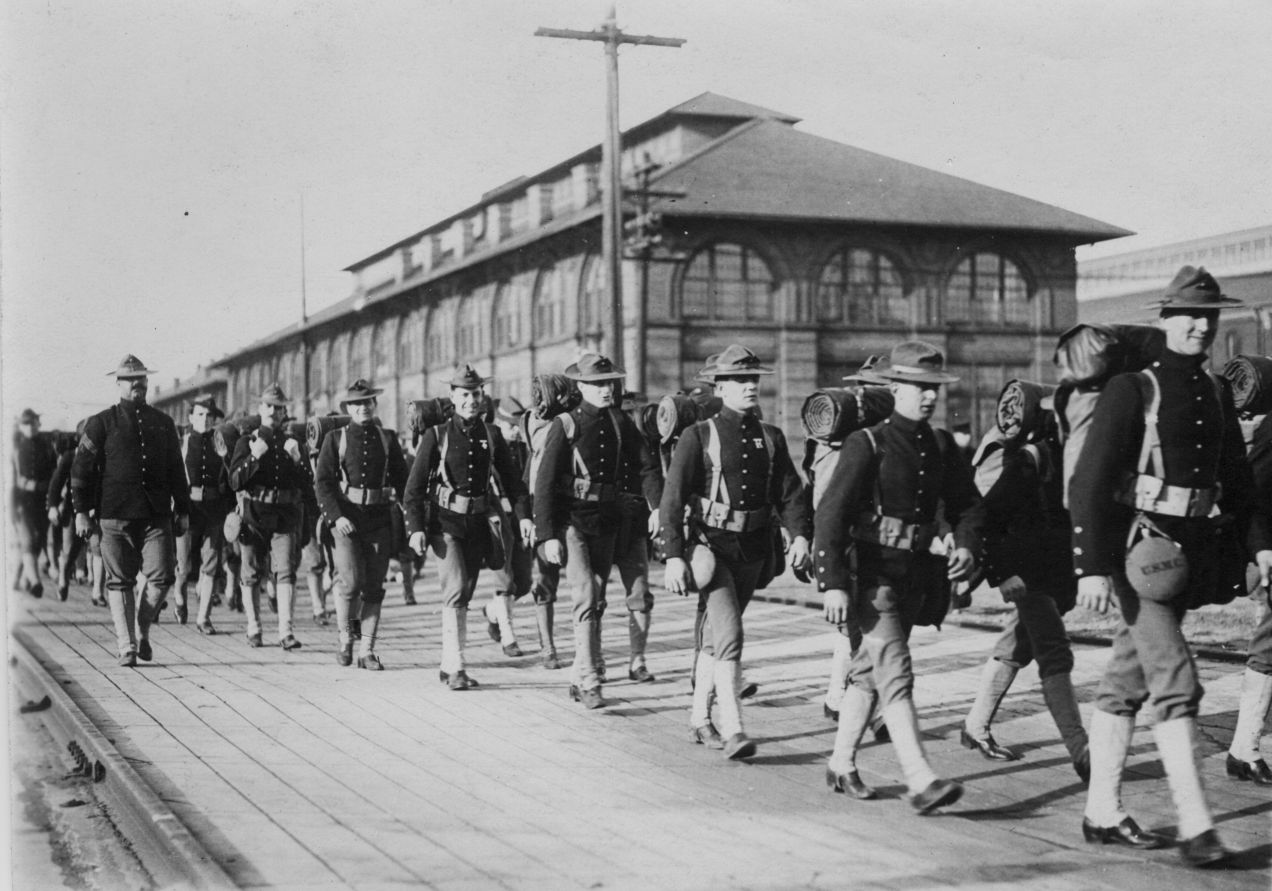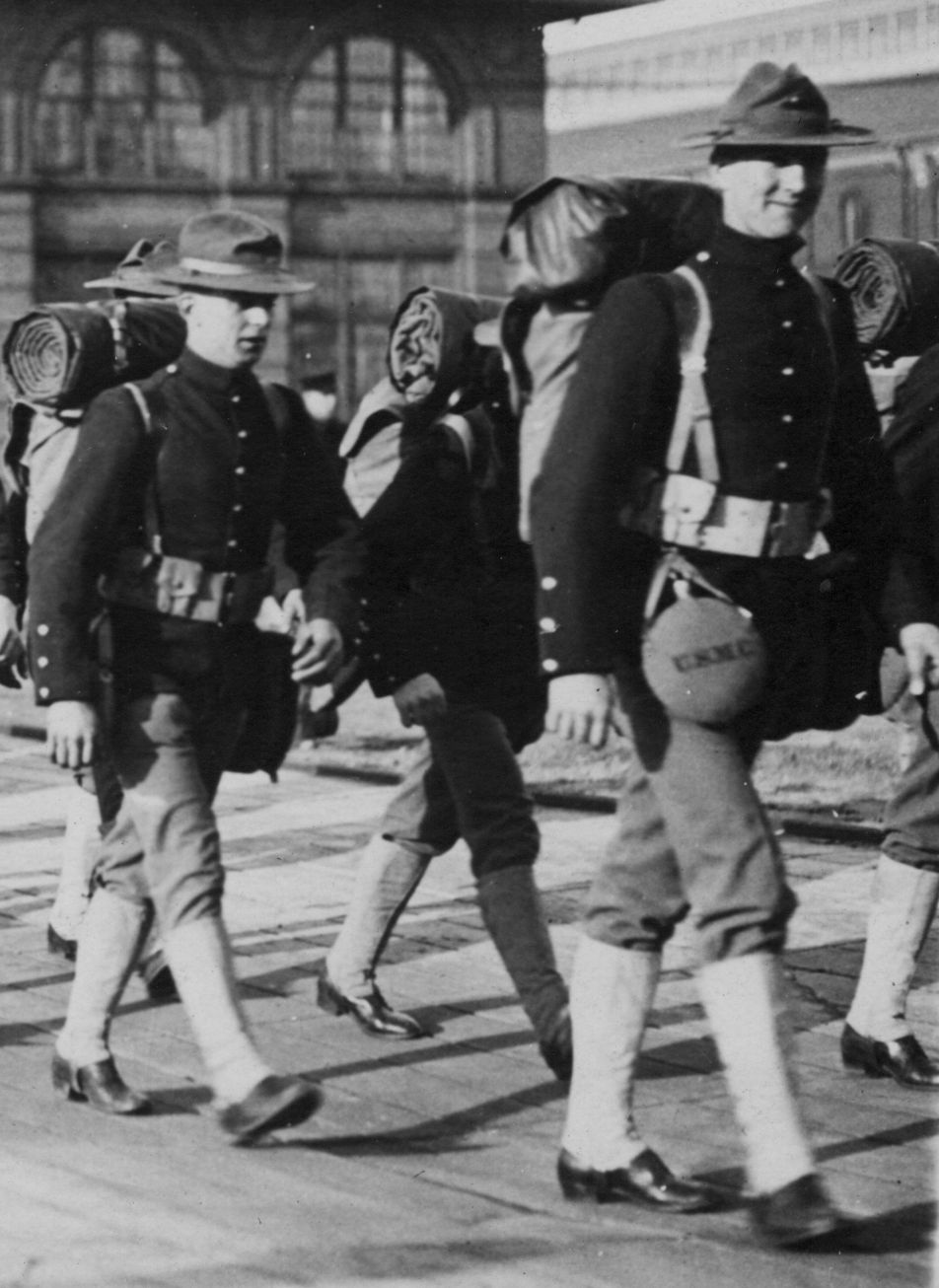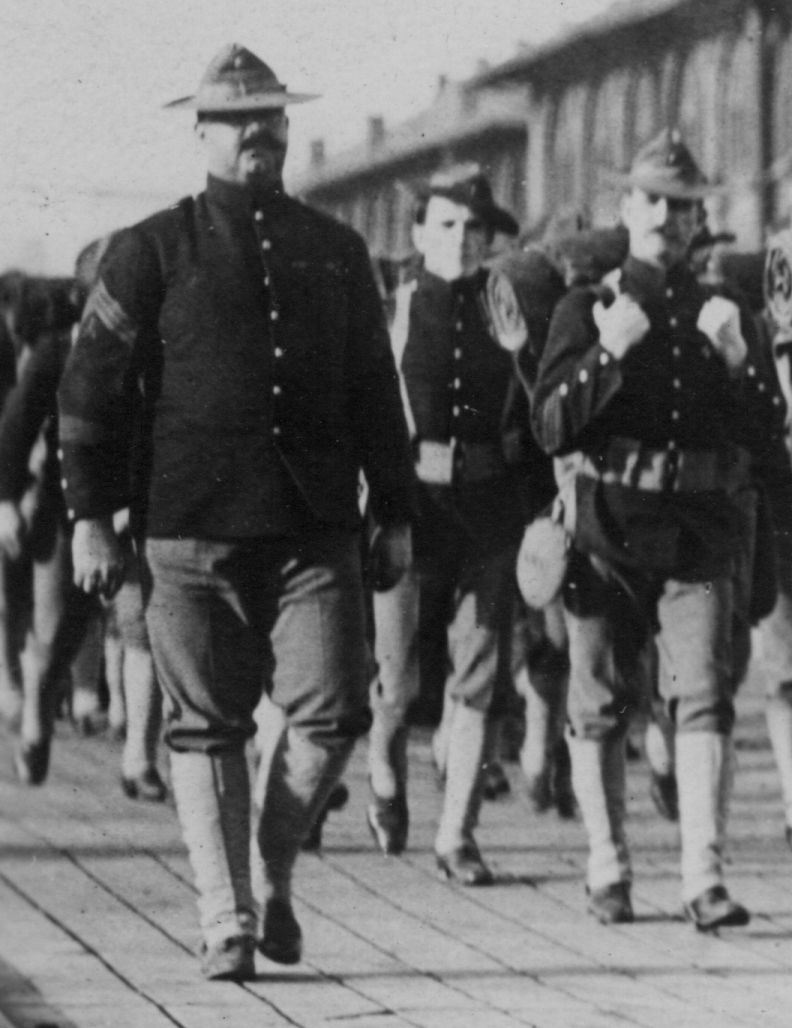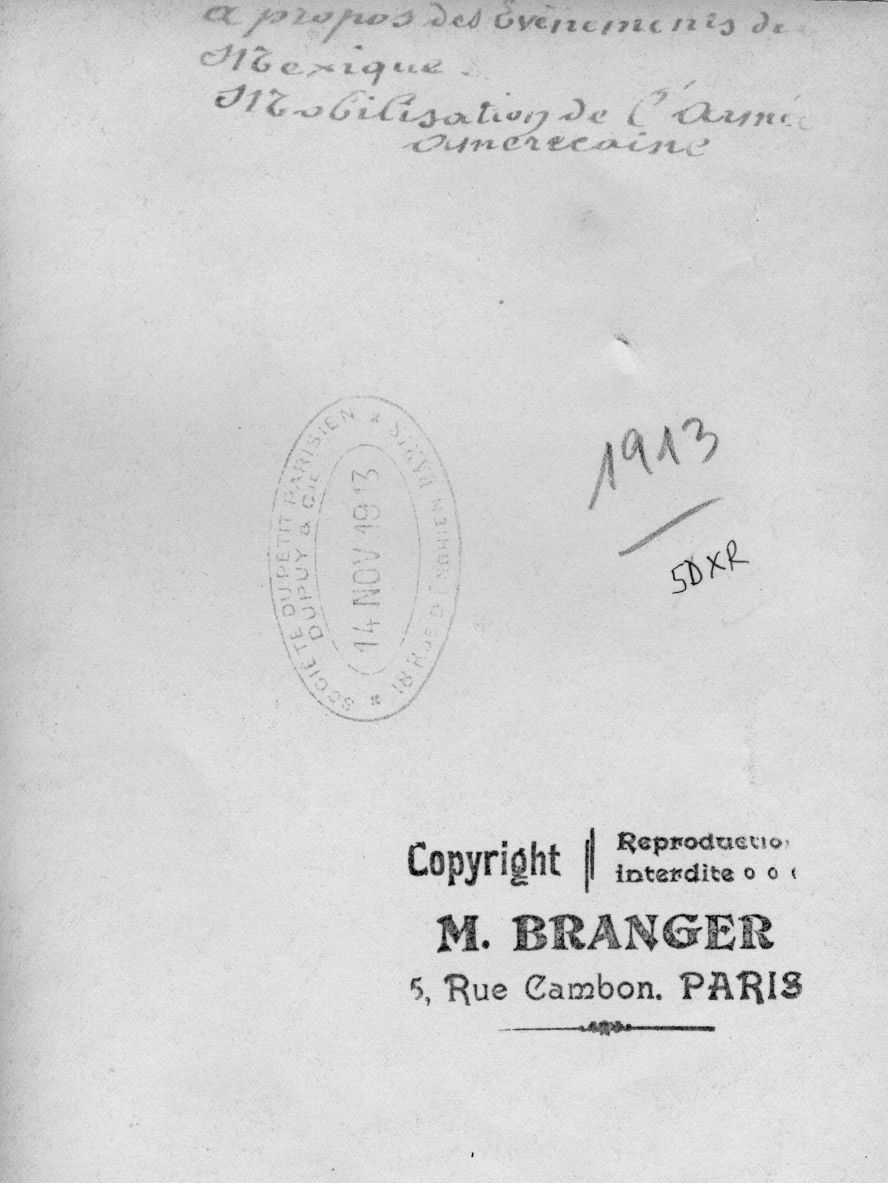 Page by Mark Conrad, 2010.