U.S. Navy Sailors, St. Paul, c. 1920.
I really can't say much for certain about this photograph. It may be from around 1920, but that's just my guess. I don't know if these are regular navy or naval reserves. It does have the feeling of being a training unit of some kind. Notice the one sailor with his rope for practicing knots, and the bugler.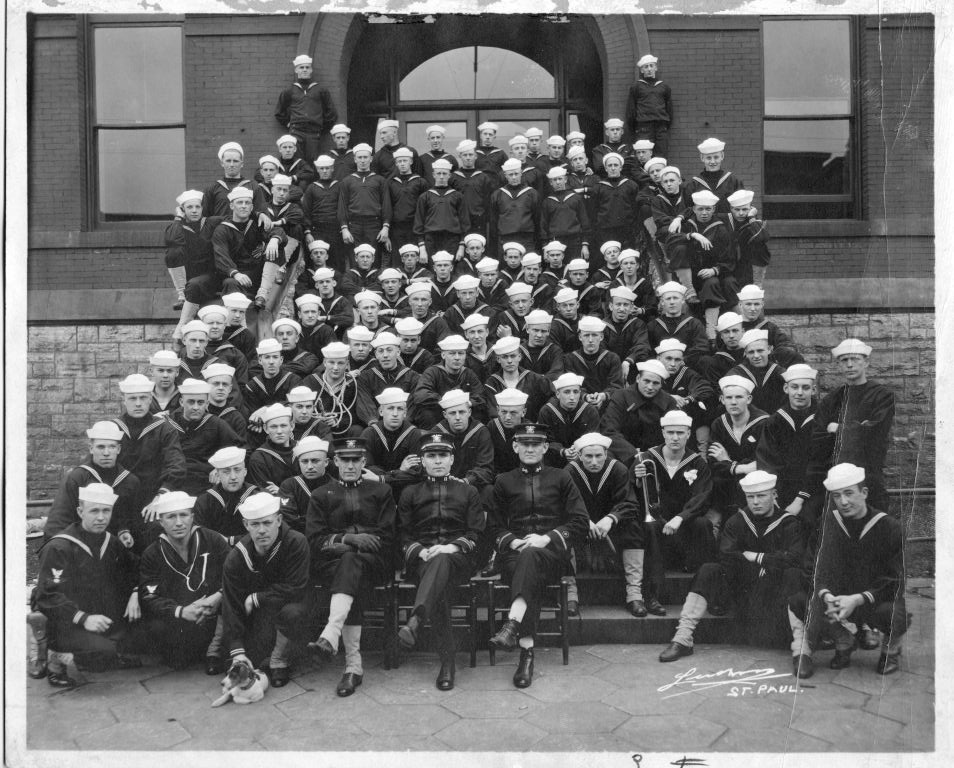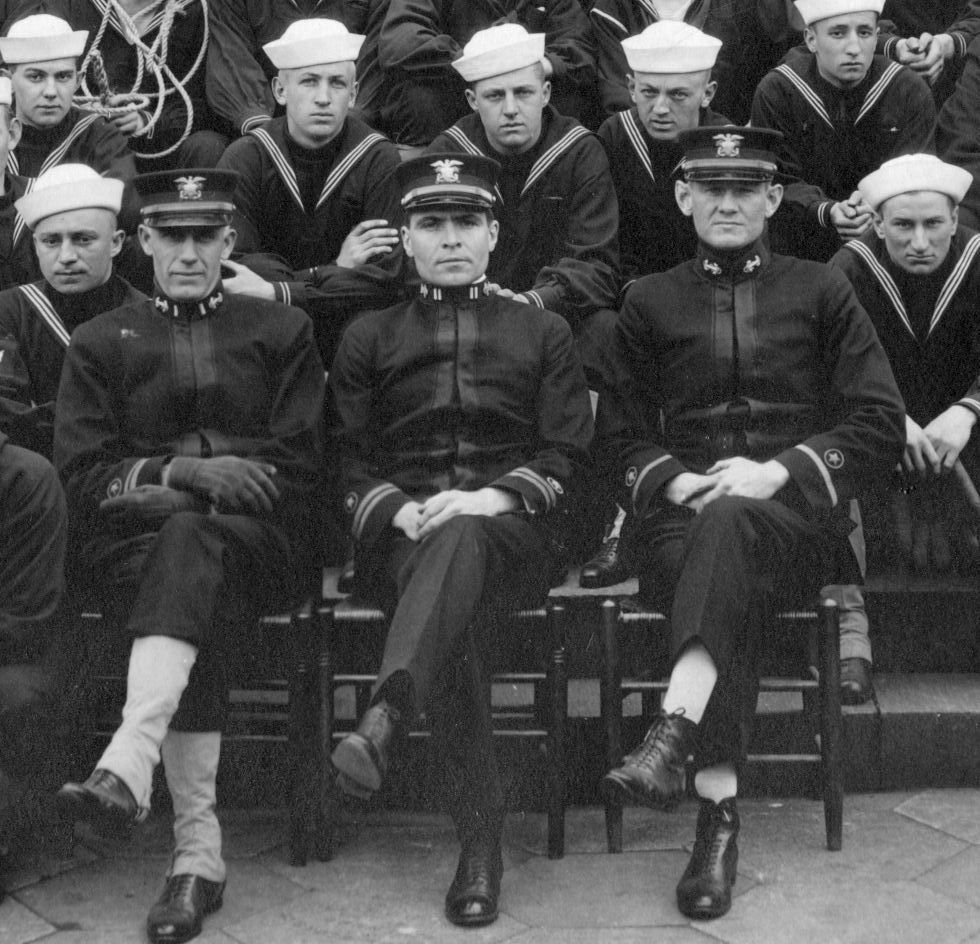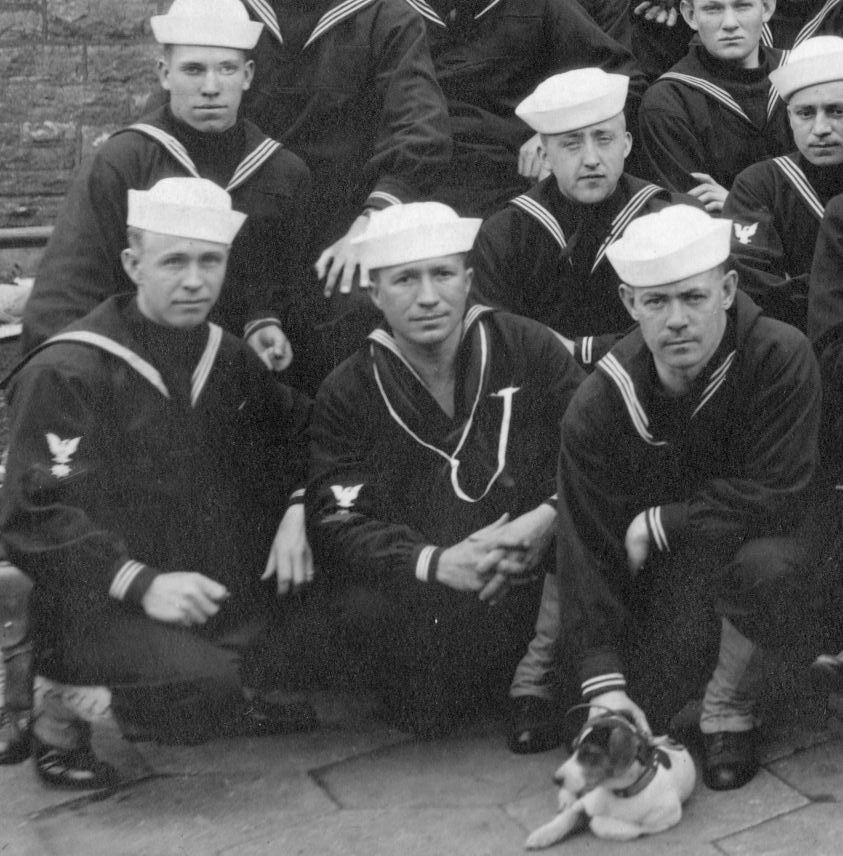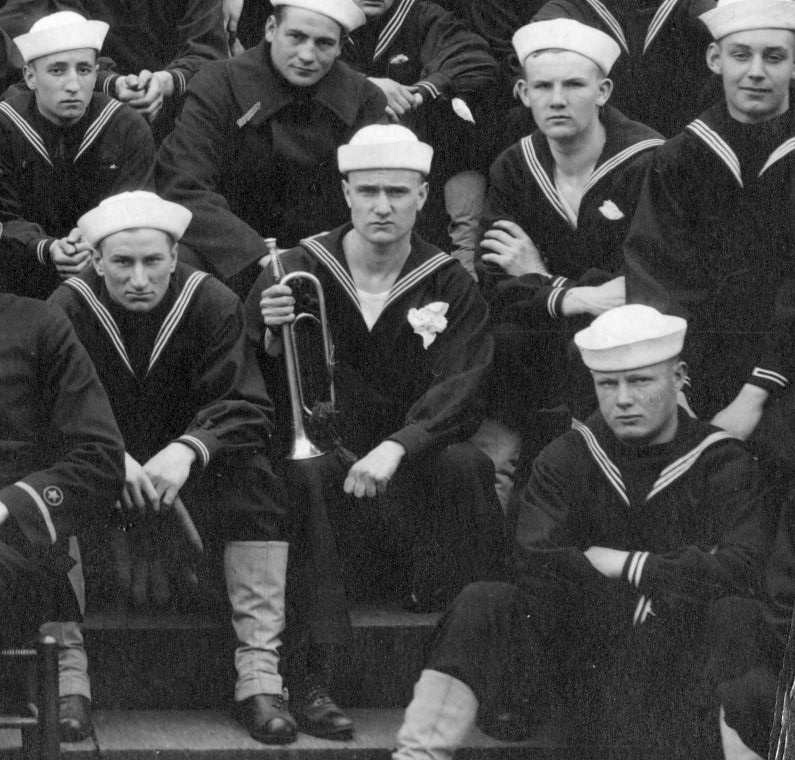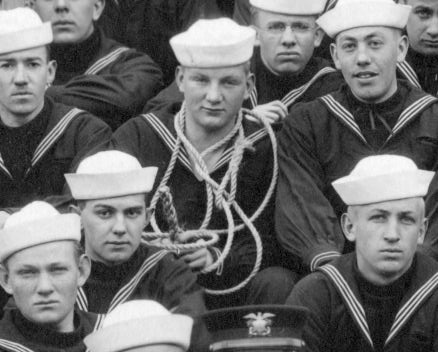 Page by Mark Conrad, 2010.