An Artillery Soldier and His Family, St. Paul, Minn., c. 1905.
Crossed cannons on his collar insignia identify this man as in the artillery, but I cannot make out his regimental number. The photography studio for this family portrait is "N.A. Ferseen, Grand Opera Block, St. Paul." The studio was active at that address around 1905.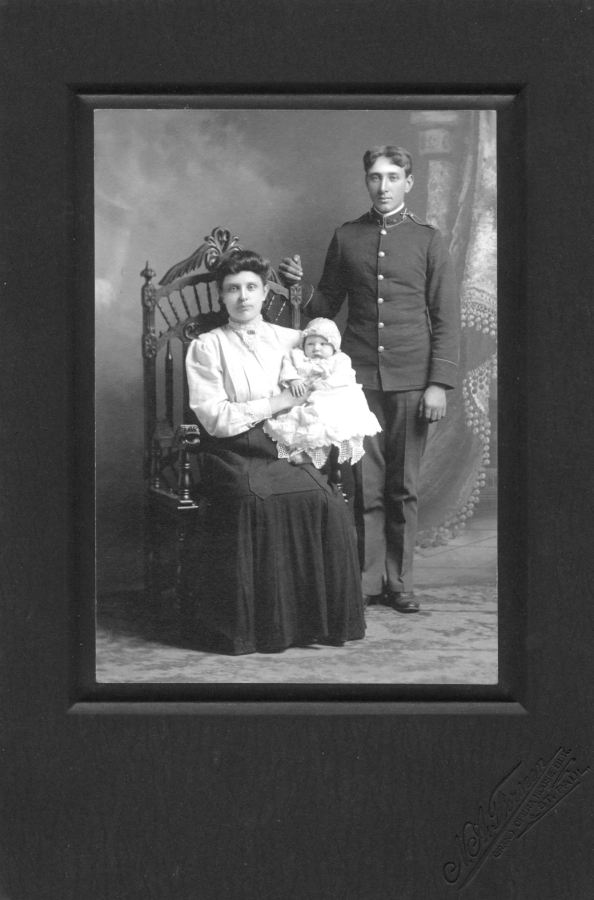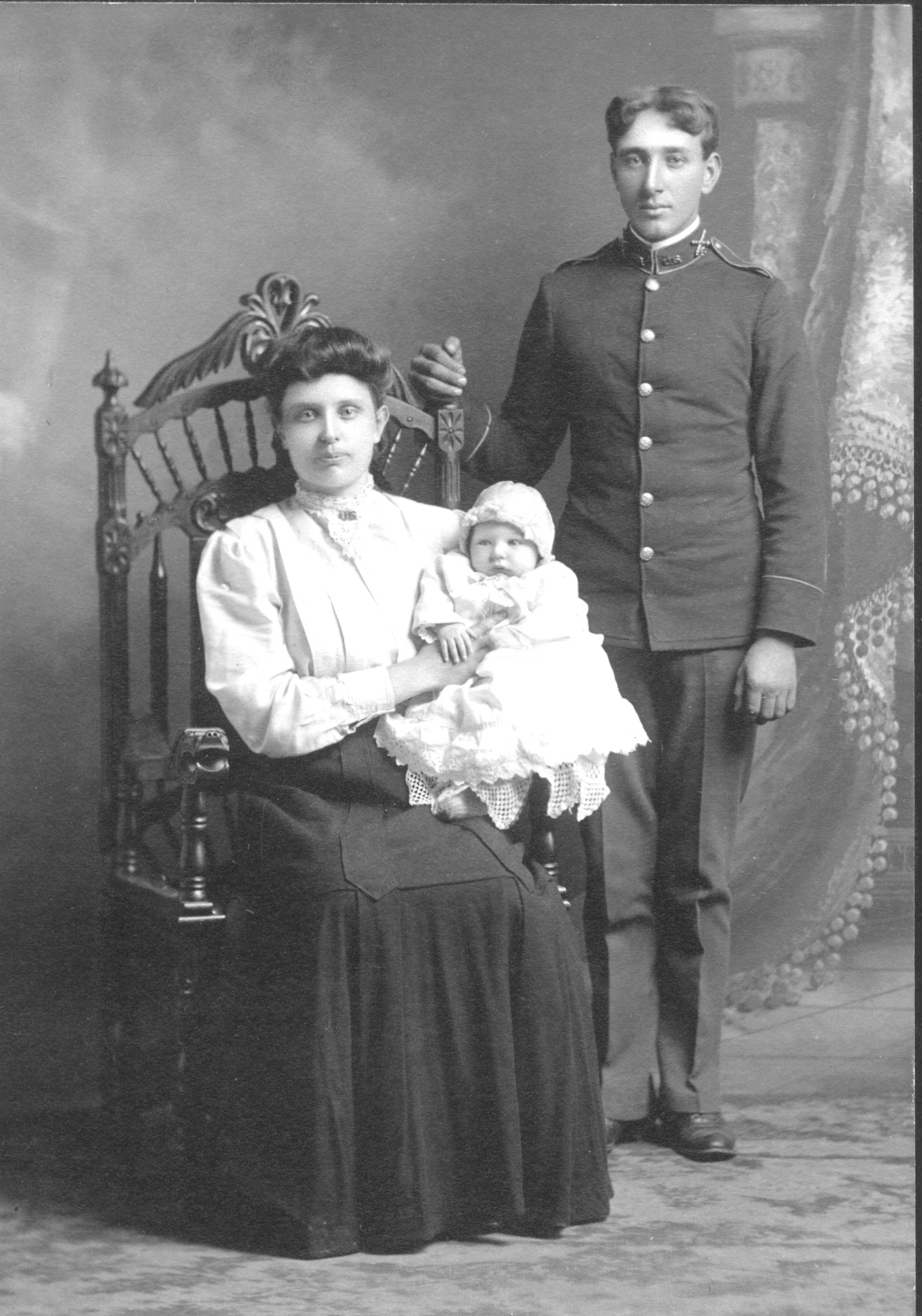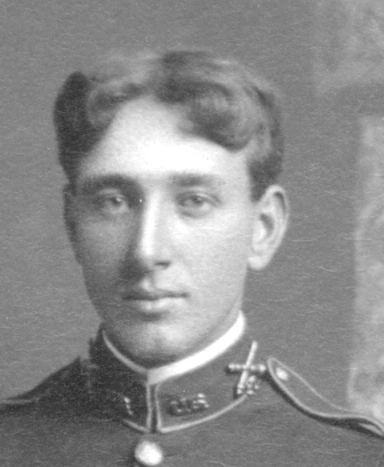 Page by Mark Conrad, 2010.