U.S. Army Recruiting Service, c. 1910.
The back of this photo postcard has written in pencil "B.R. Kinder - Robert D. Day." I can't see his sleeves to see if he's a sergeant or a private. (Privates could be assigned to the recruiting service.) His cap and collar have "R.S." within a wreath, over the number of the recruiting district, of which there were over twenty.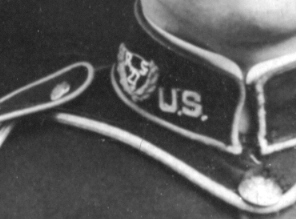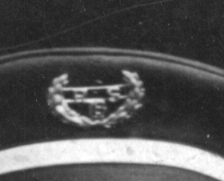 The collar number looks to be lie "27" but the hat badge like "6".
Page by Mark Conrad, 2010.