28th Company, Recruit Service, c. 1910.
This photograph apparently shows a young corporal in the 28th Company, Recruiting Service, which in the years before the First World War was stationed at Fort McDowell in San Francisco Bay. The U.S. Army's General Recruiting Service (G.R.S.) manned General Recruiting Stations in major cities across the nation, and Recruiting Depots and Recruit Depot Posts. These depots provided about six weeks of training before new soldiers were sent to their permanent units. Each depot was organized as an infantry battalion with a non-commissioned officer staff and band as part of the battalion headquarters company. Each battalion's recruit companies contained about 25 sergeants and corporals and 18 to 54 privates (recruits). The problems with this portrait are the high positioning of the cap badge, and the mix of infantry white for the marksmanship cord with red for the corporal's chevrons. I'm not sure that all the items shown properly belong to this soldier.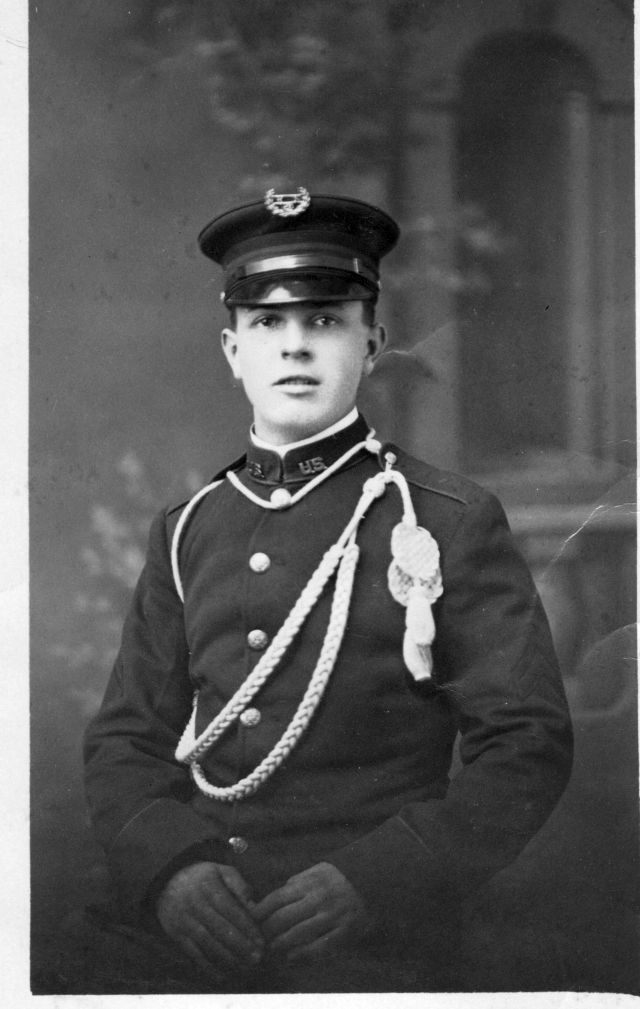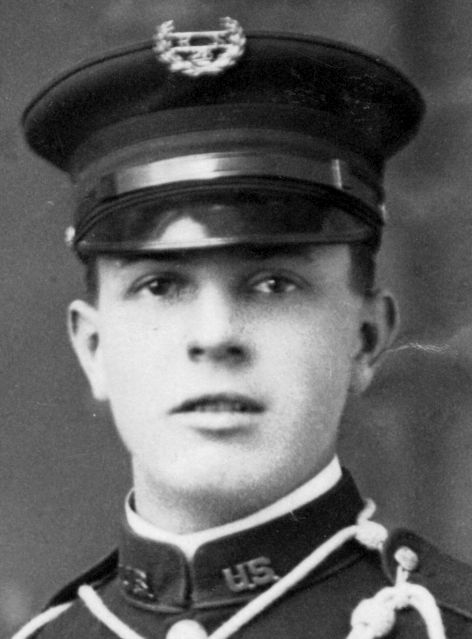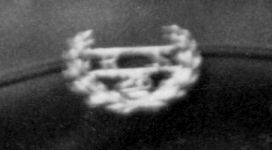 Page by Mark Conrad, 2011.