Dress blue uniform, infantry, c. 1920.
The collar disks instead of outline branch insignia, the eagle on disk as the hat badge, and the wide crown of the hat all point to this being a post-World War I use of the dress blue uniform, after it had ceased to be general issue. The blue uniform was authorized for recruiting sergeants, and some long-service NCOs managed to keep a set, but its use was rare. There seems to be some kind of cross stitching keeping the collar closed. This photois marked Presidio of San Francisco. The Givens studio is marked on another photo that I date from pre-World War I.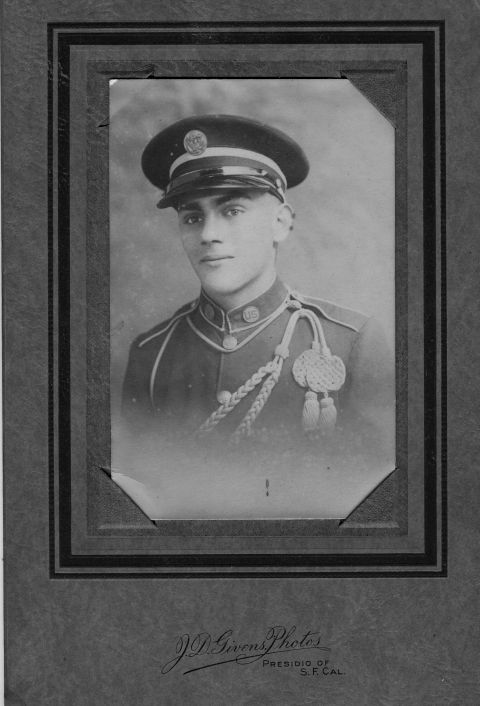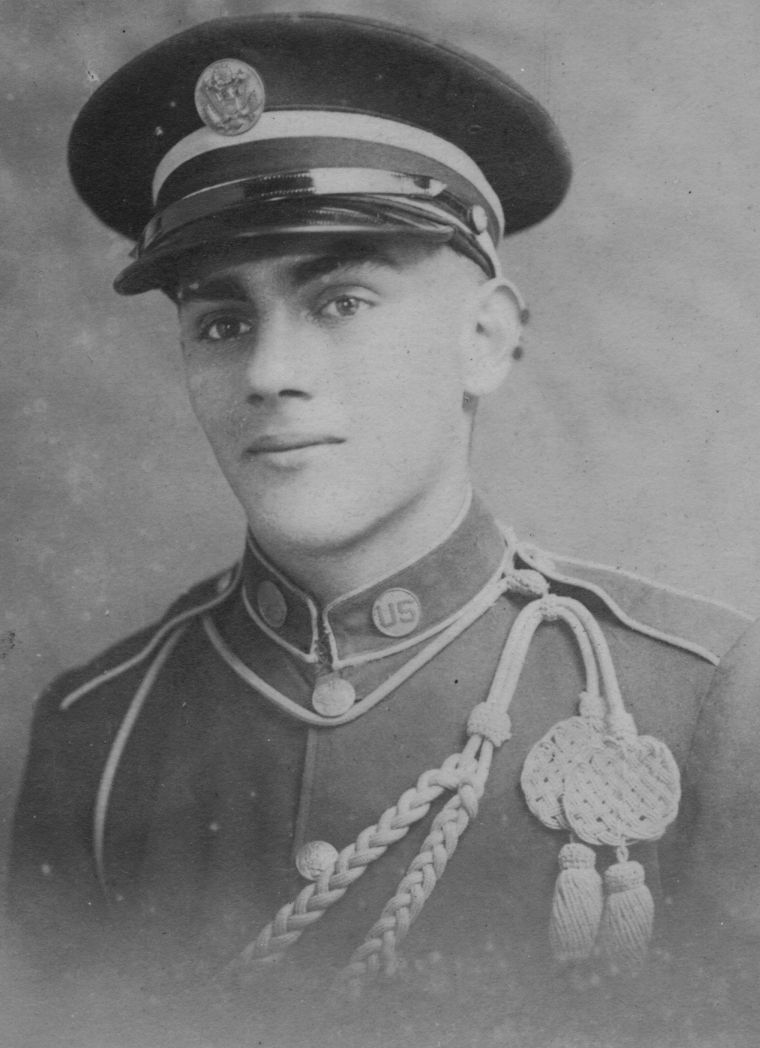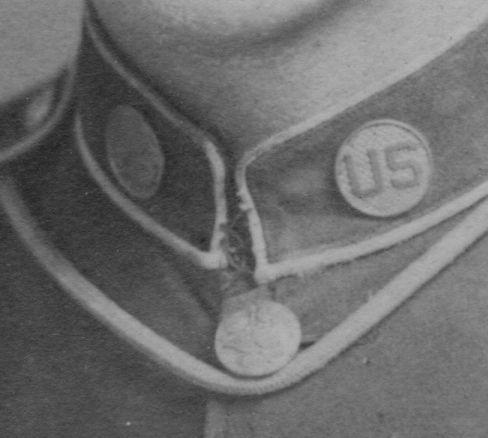 Page by Mark Conrad, 2012.