8th Infantry Regiment, Pennsylvania National Guard, 1912.
A photograph commemorating annual summer training at "Reading, PA, June 15-22, 1912". The enlisted men wear pre-1902 dark blue coats, but have the 1902 dress caps. The lieutenant on the right wears obsolescent clothing reminiscent of the Spanish-American War. Notice the rank bars on the corners of his collar. The lieutenant on the left has the regulation dress coat, with eagles on the collar that were regulation in the regular army only from 1902 to 1905. The men's cap insignia seems to be that of the 8th Regiment, Company N, but usually a regiment's companies only went from A through M. See the last two enlargements below to see if I am not mistaken.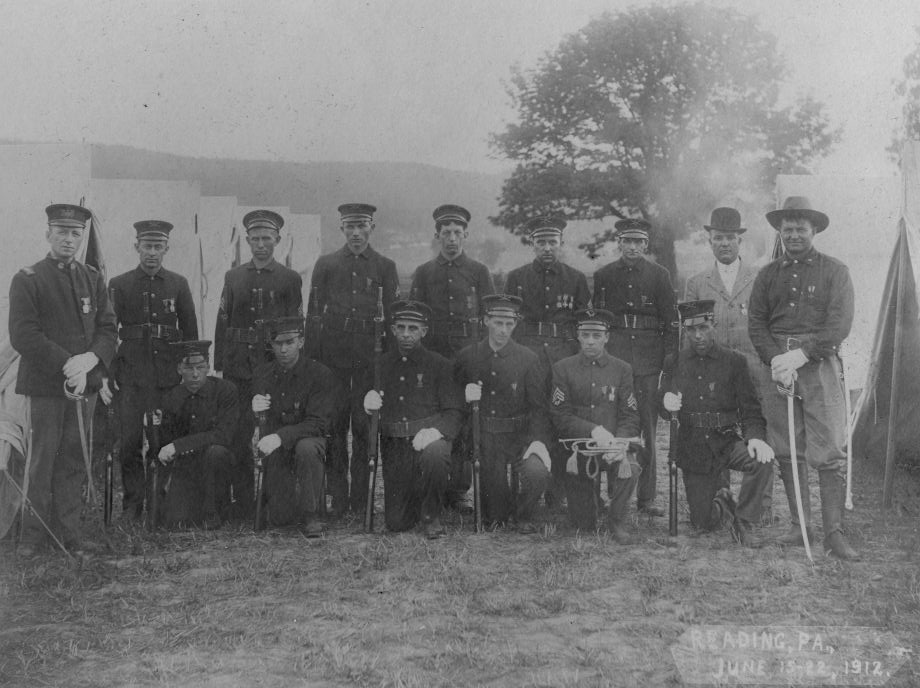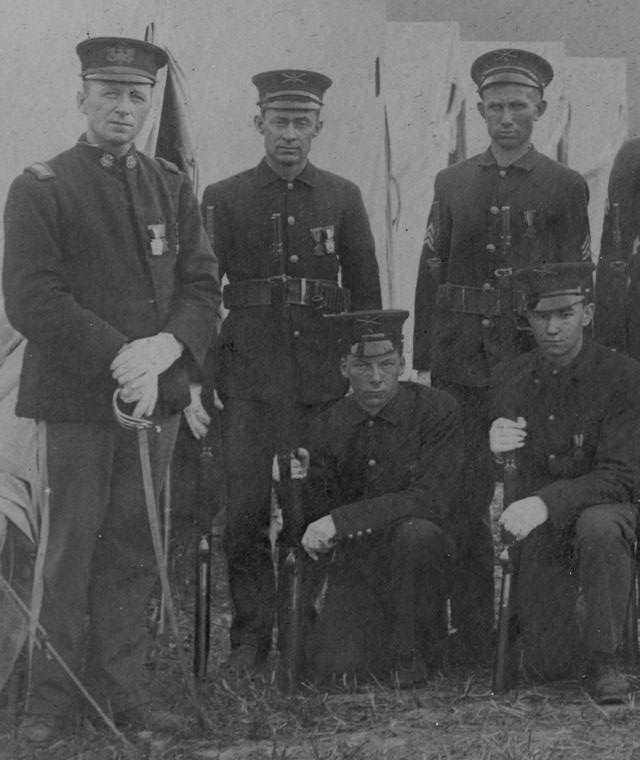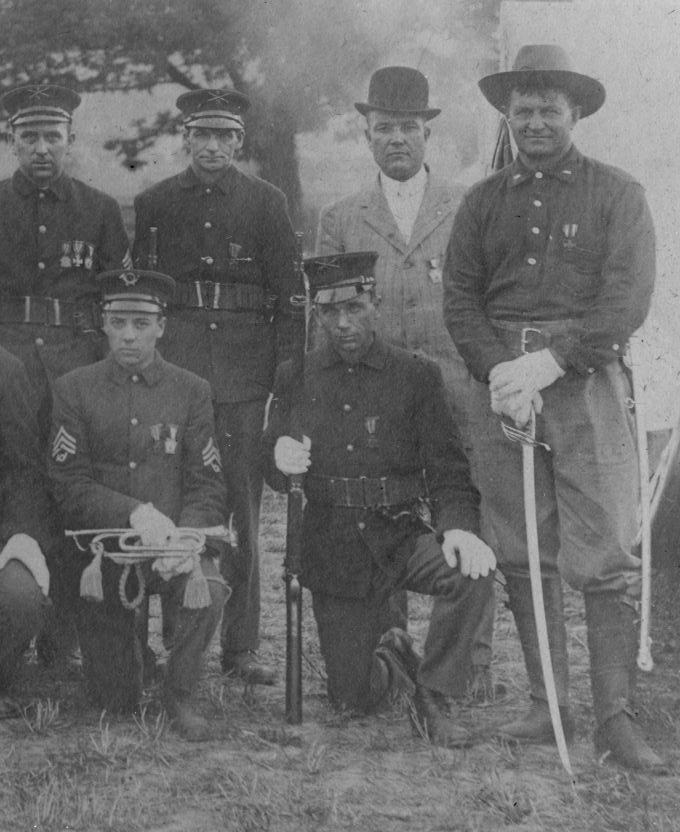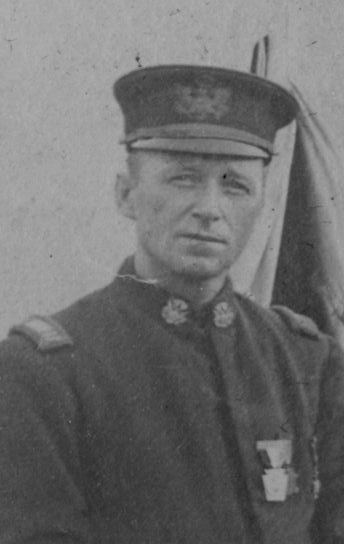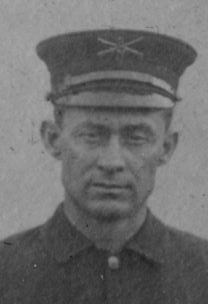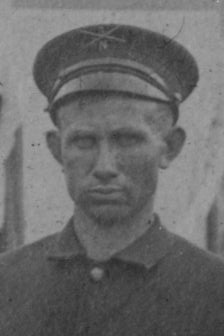 pr>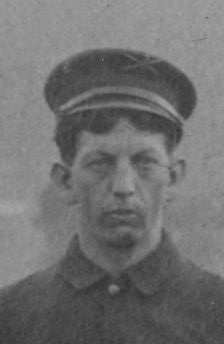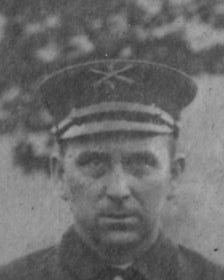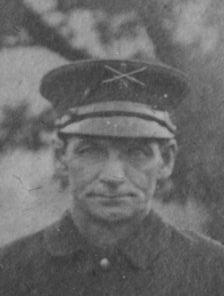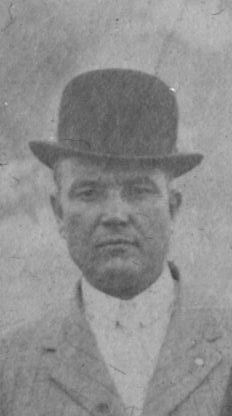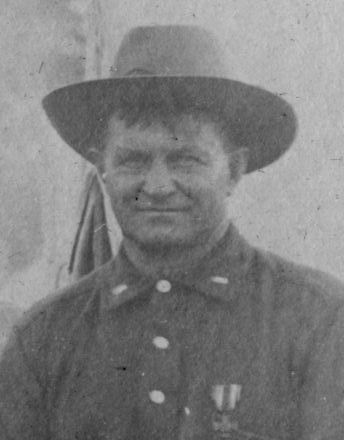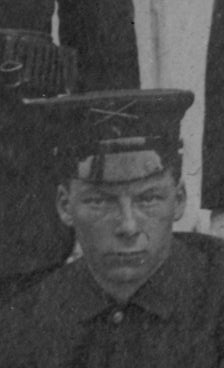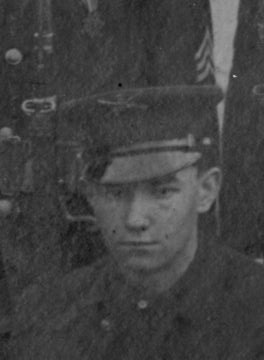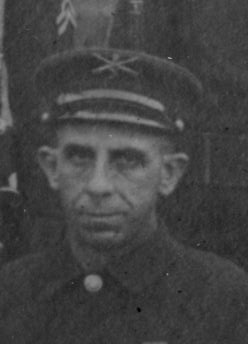 pr>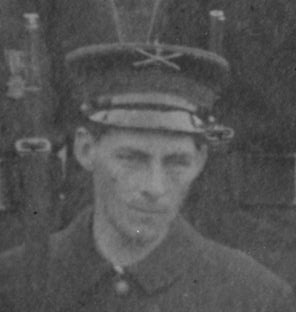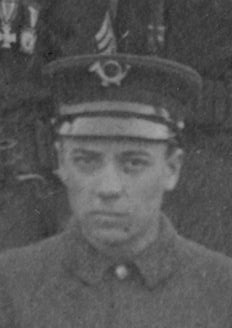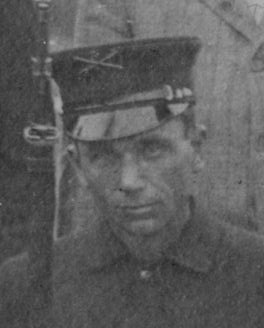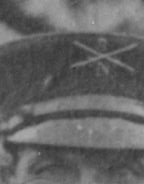 Page by Mark Conrad, 2012.