8th Infantry, Ohio National Guard, c. 1910.
My best guess is that this a soldier of the Ohio National Guard's 8th Infantry Regiment. In 1914 Company I was at Tiffin, more or less in same quarter of the state as the photograph's raised imprint: Manhard Son, Lima. The hat and collar insignia are clearly I/8. The web cartridge belt is the 1887 model, and the rifle appears to be a Model 1871 Springfield, being a licensed Remington Rolling Block design. Both these items were obsolete at this time.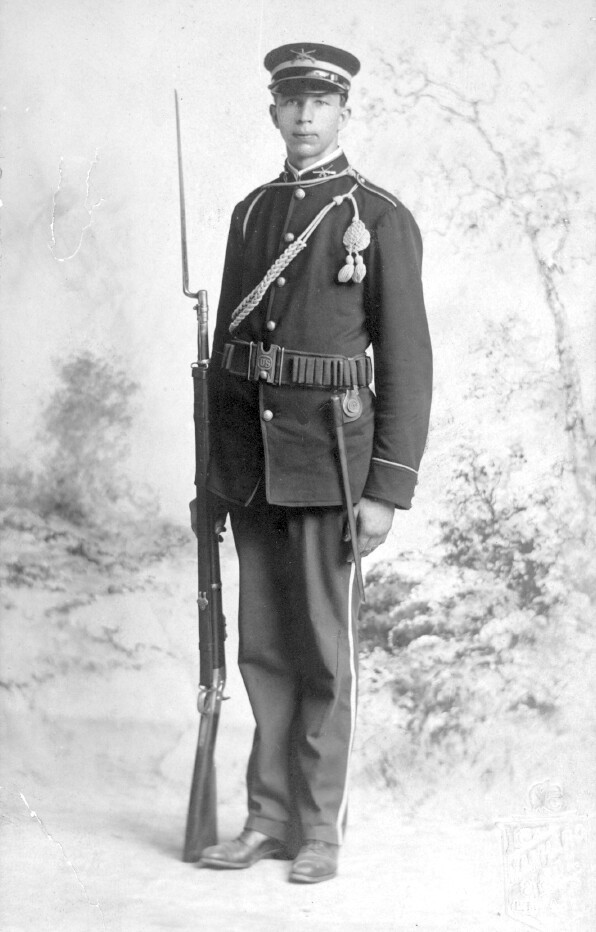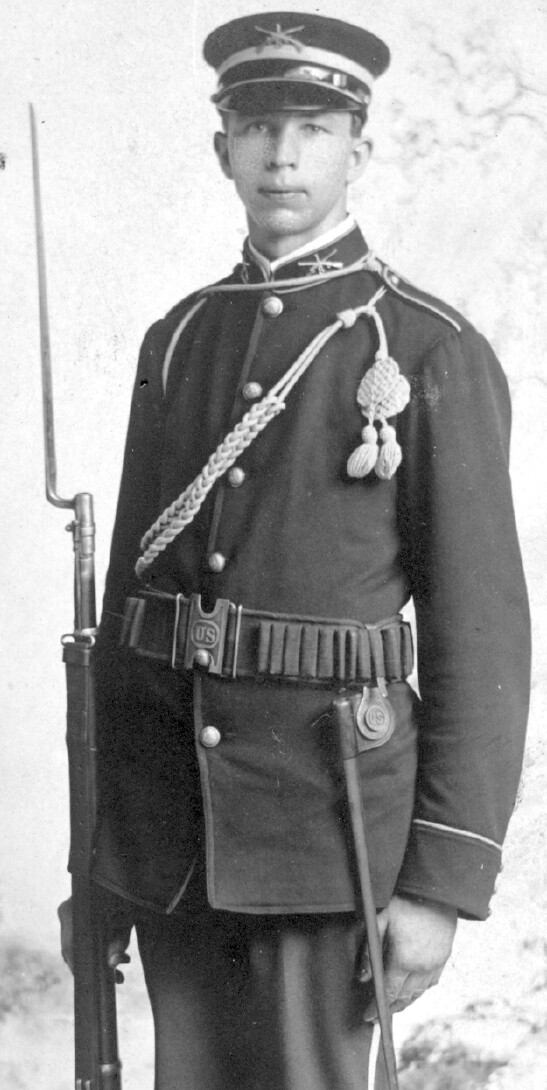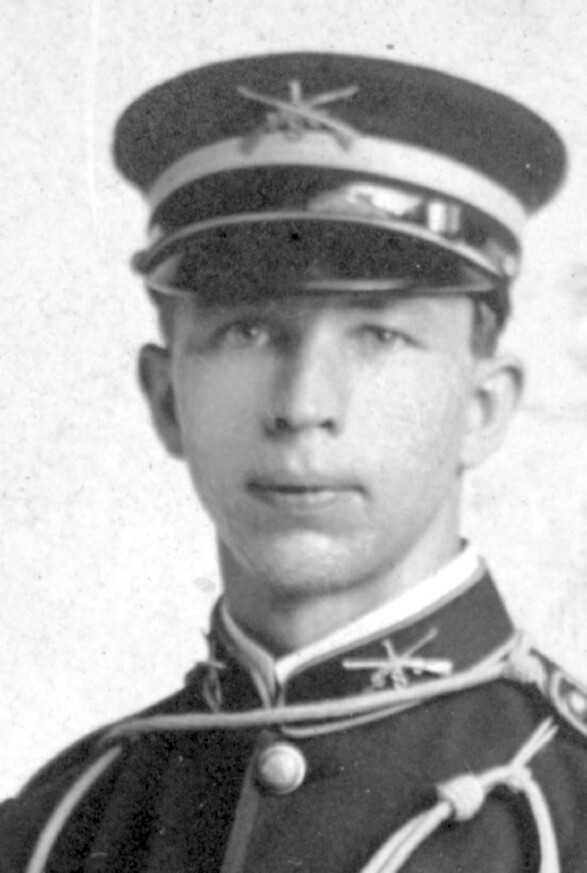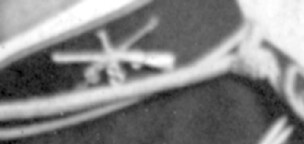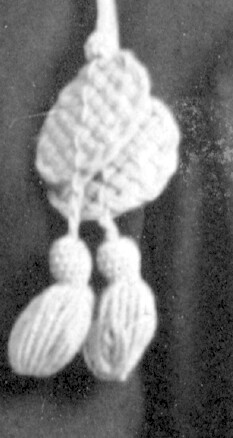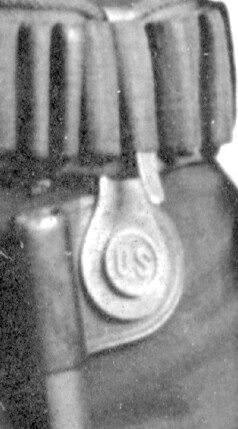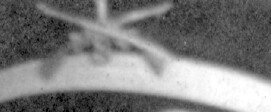 Page by Mark Conrad, 2019.