Engineer major, New York National Guard, c. 1910.
Two photographs, one in civilian dress and the other in parade dress. The castle on the sleeve identifies the branch, and the Gothic letters N.Y. on the beltbuckle and state coat-of-arms on the cap identify the state. Oak leaves on cuff and shoulder cords mark his rank.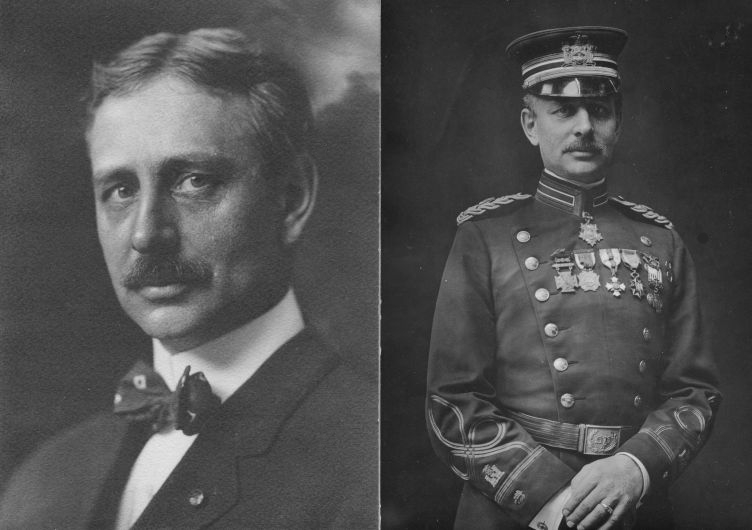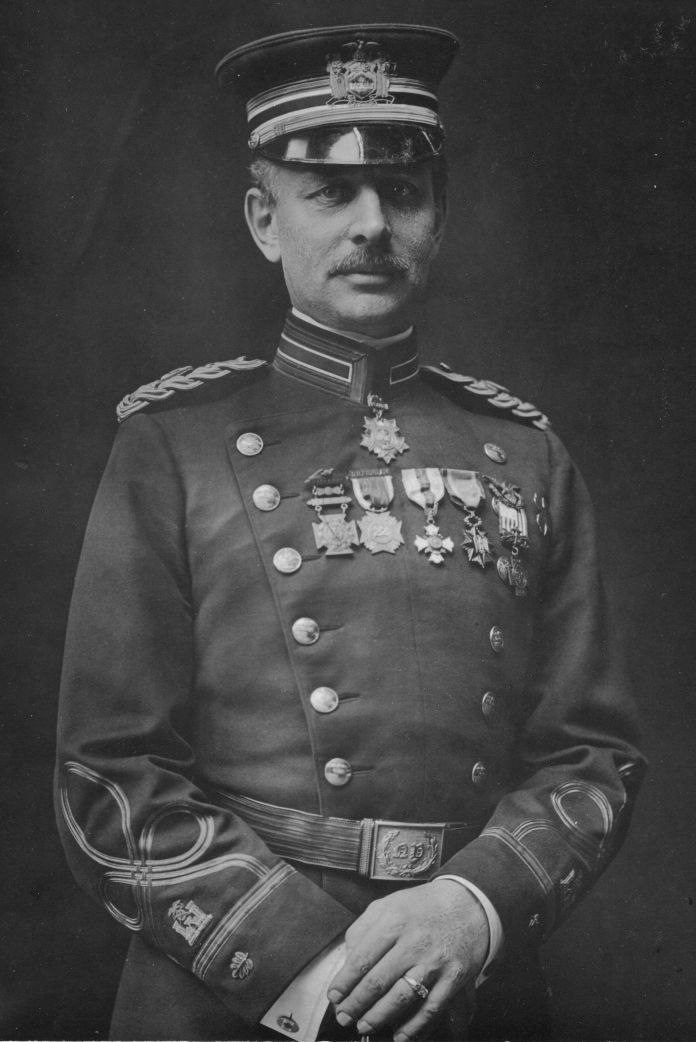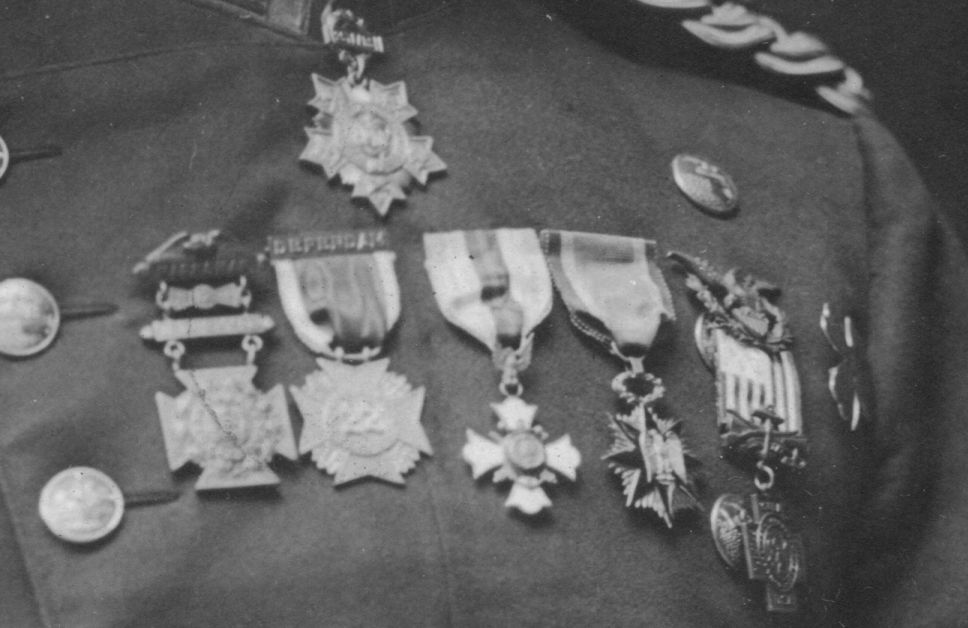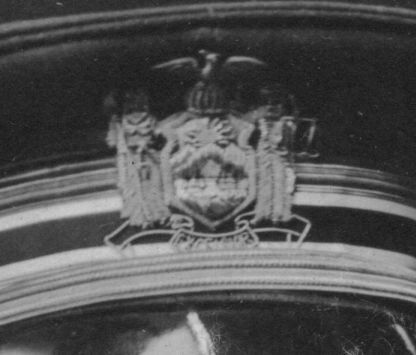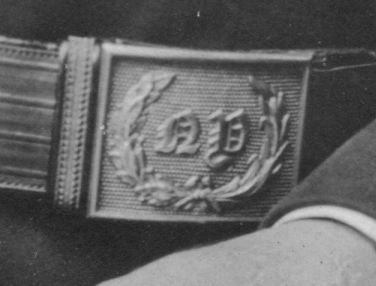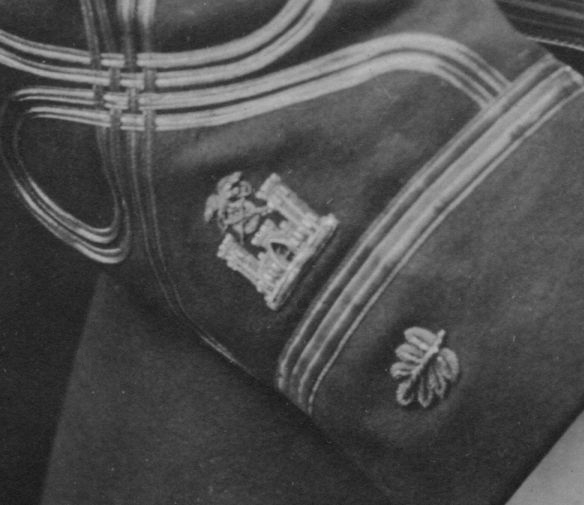 Page by Mark Conrad, 2012.