Group of Non-Commissioned Officers and Privates, 1910.
This group mostly wears the 1902 dress coat. Note one of the NCOs wearing an officer's dress coat, with black lace on the sleeve. Unfortunately no details of the unit insignia can be made out. Indeed, they seem to lack collar insignia entirely. From the postmark, this could be the Vermont National Guard.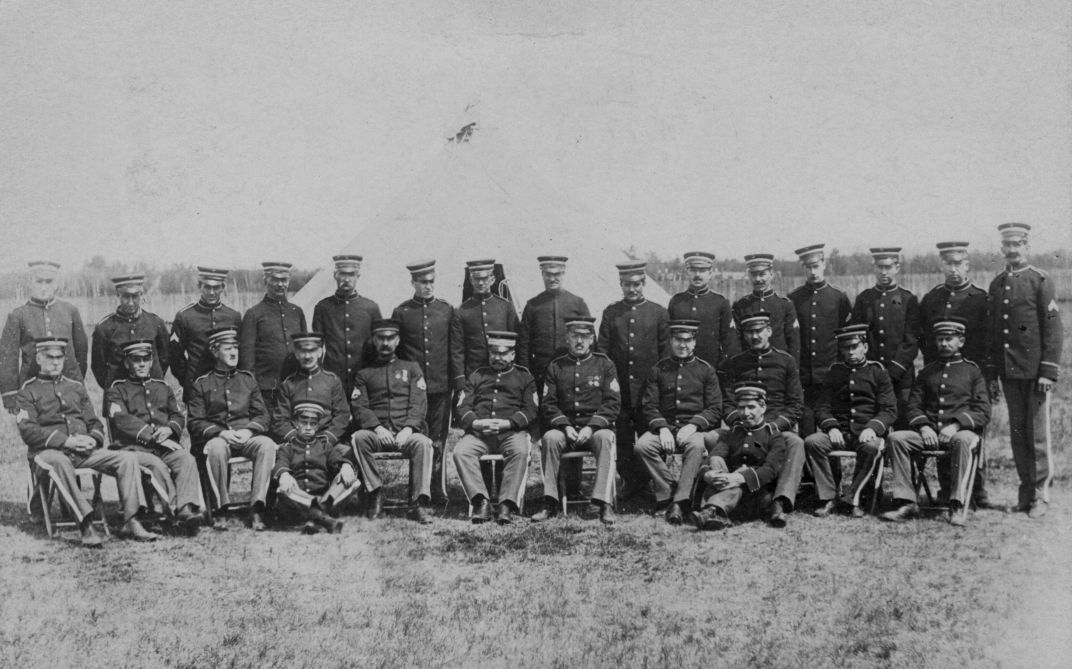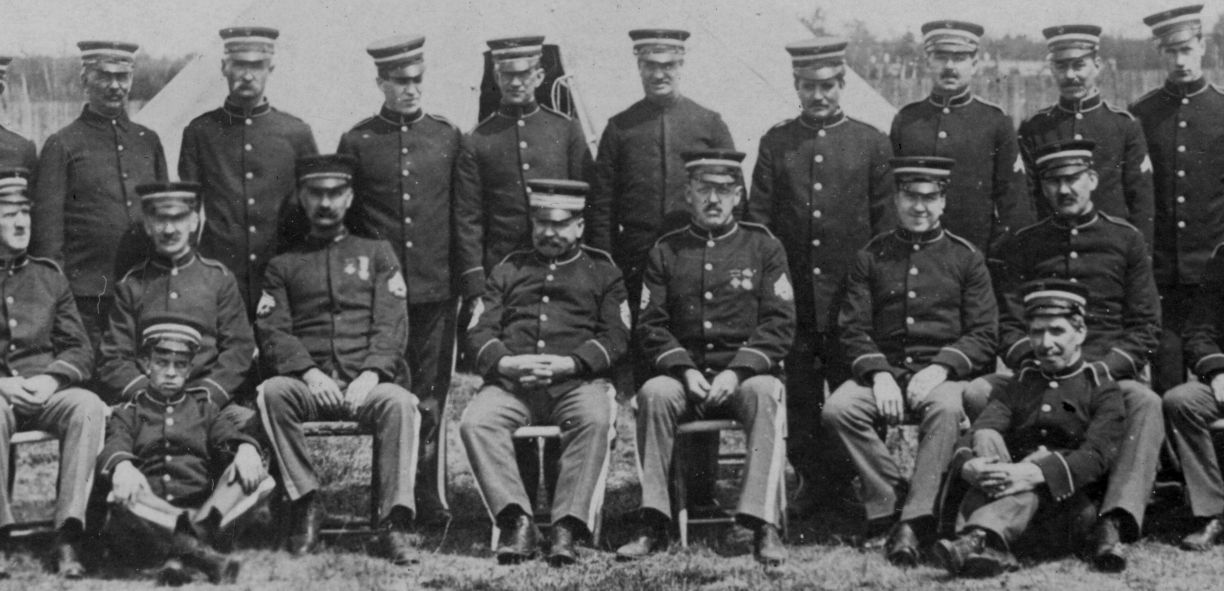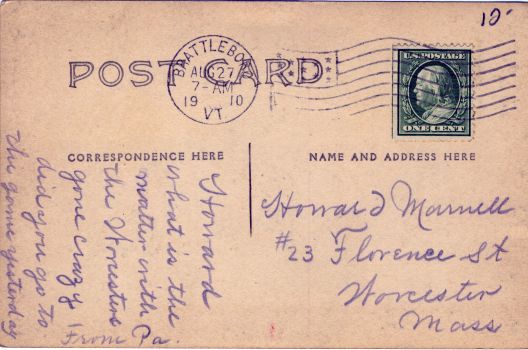 Page by Mark Conrad, 2012.