Troop C, 6th Cavalry Regiment, c. 1910.
This post card of Troop C of the 6th Cavalry was sent to a Miss Cosby in Massachusetts. The scene is the same type of barracks as in the other 6th Cavalry picture on this site. The sign above the doorway says NO ADMITTANCE EXCEPT ON BUSINESS. It is winter and snow covers the ground. In the cold weather the men wear their field service breeches and leggings instead of light blue pants, and have knitted gloves.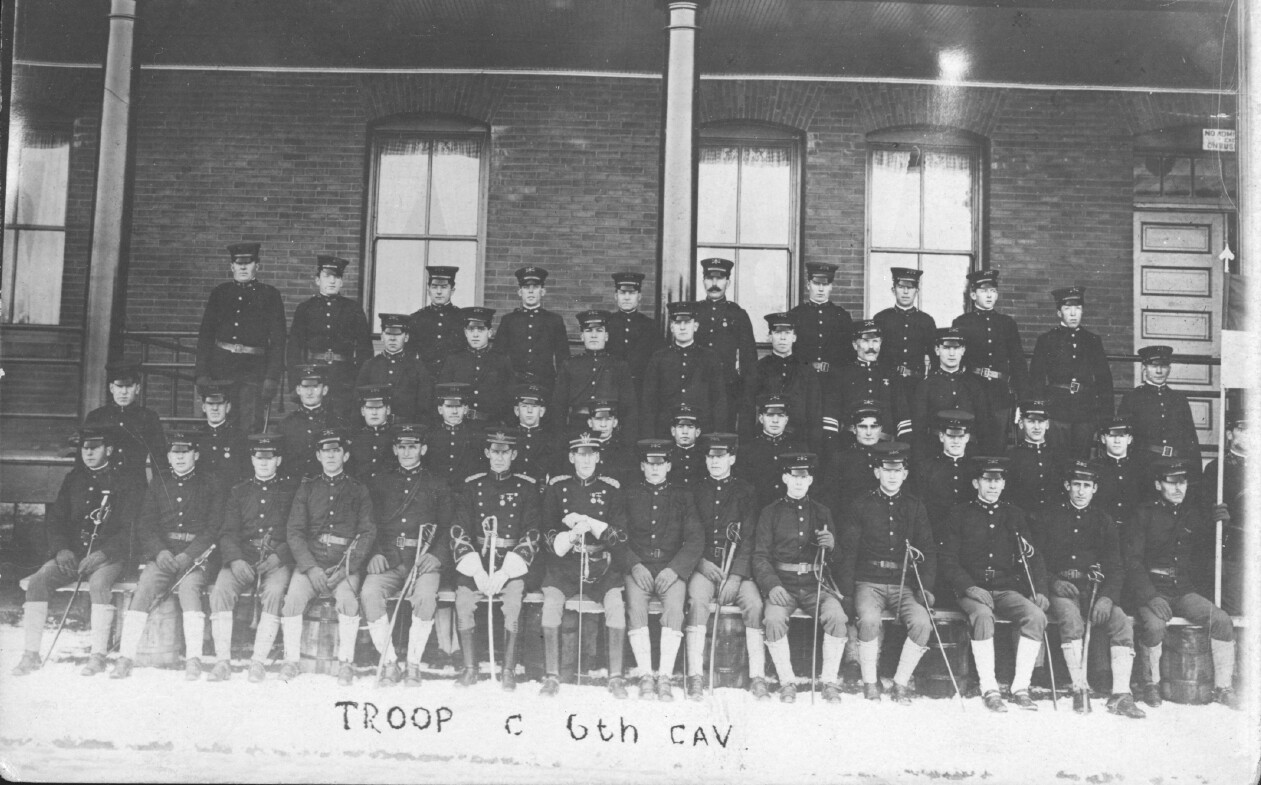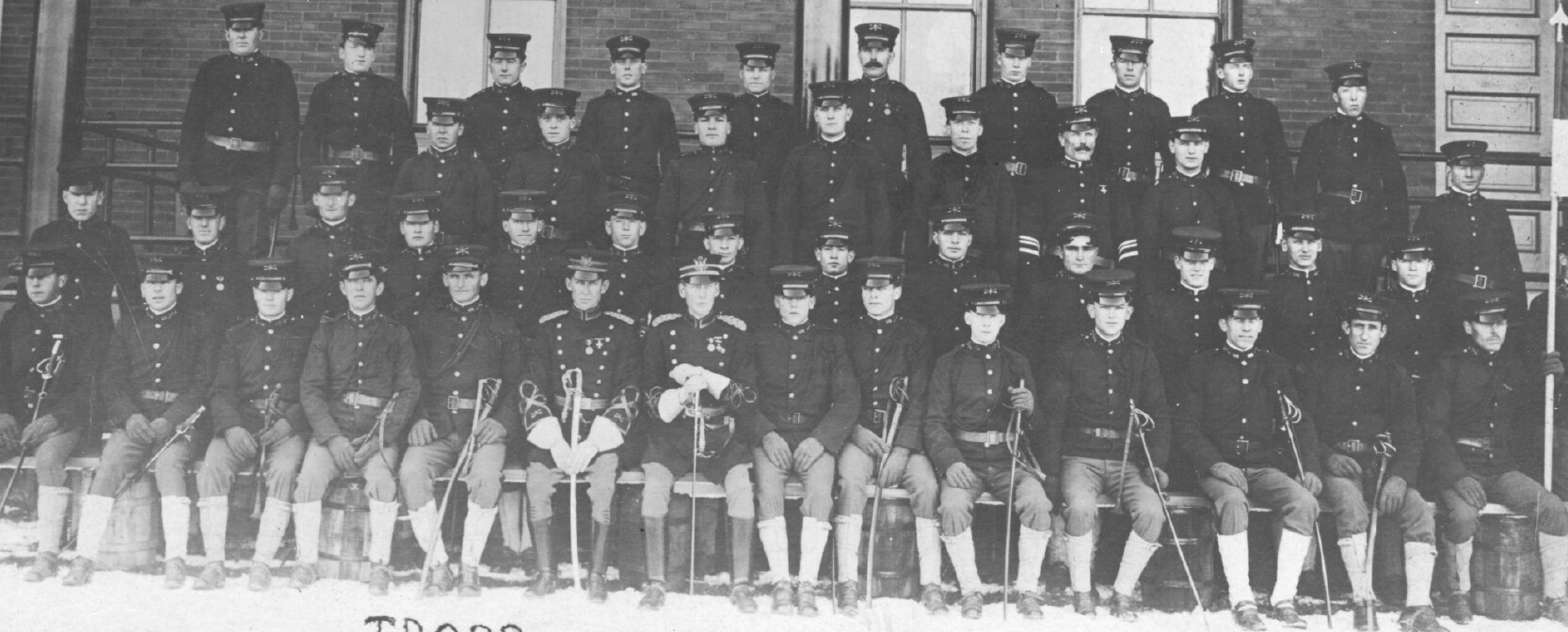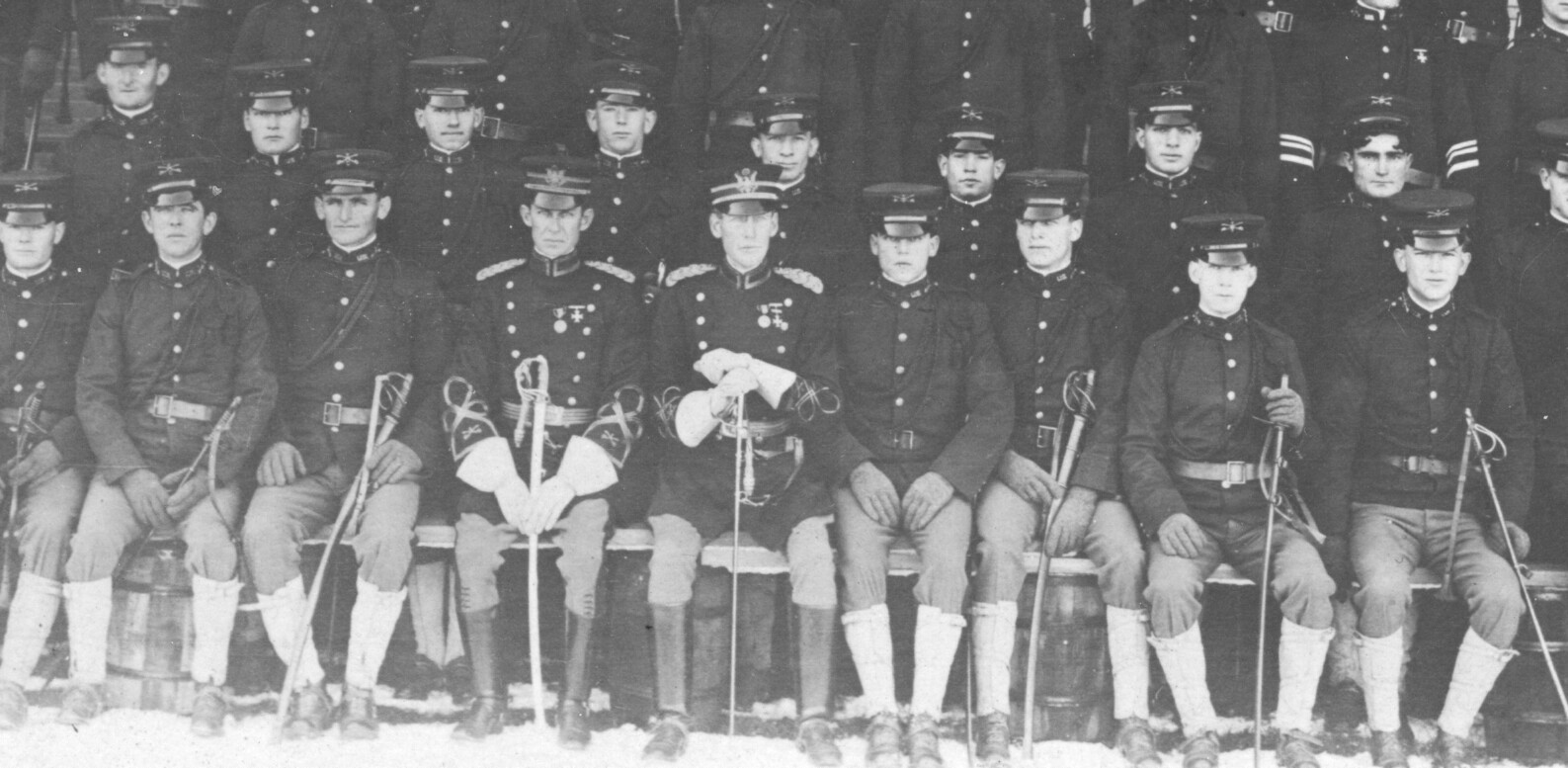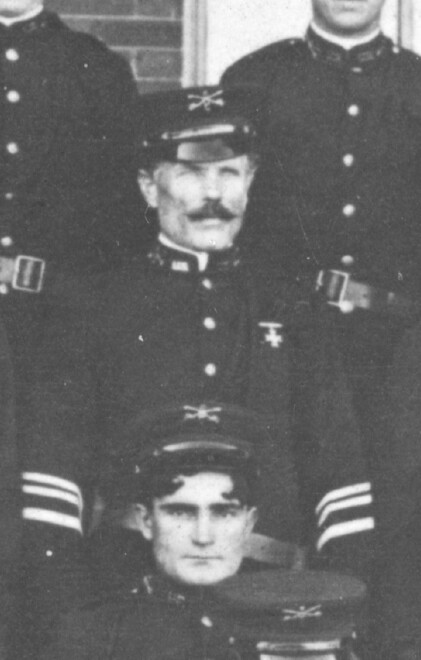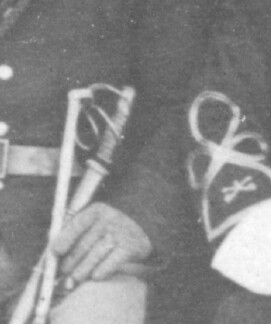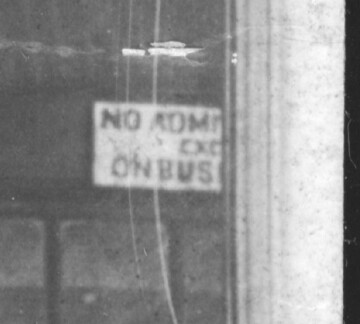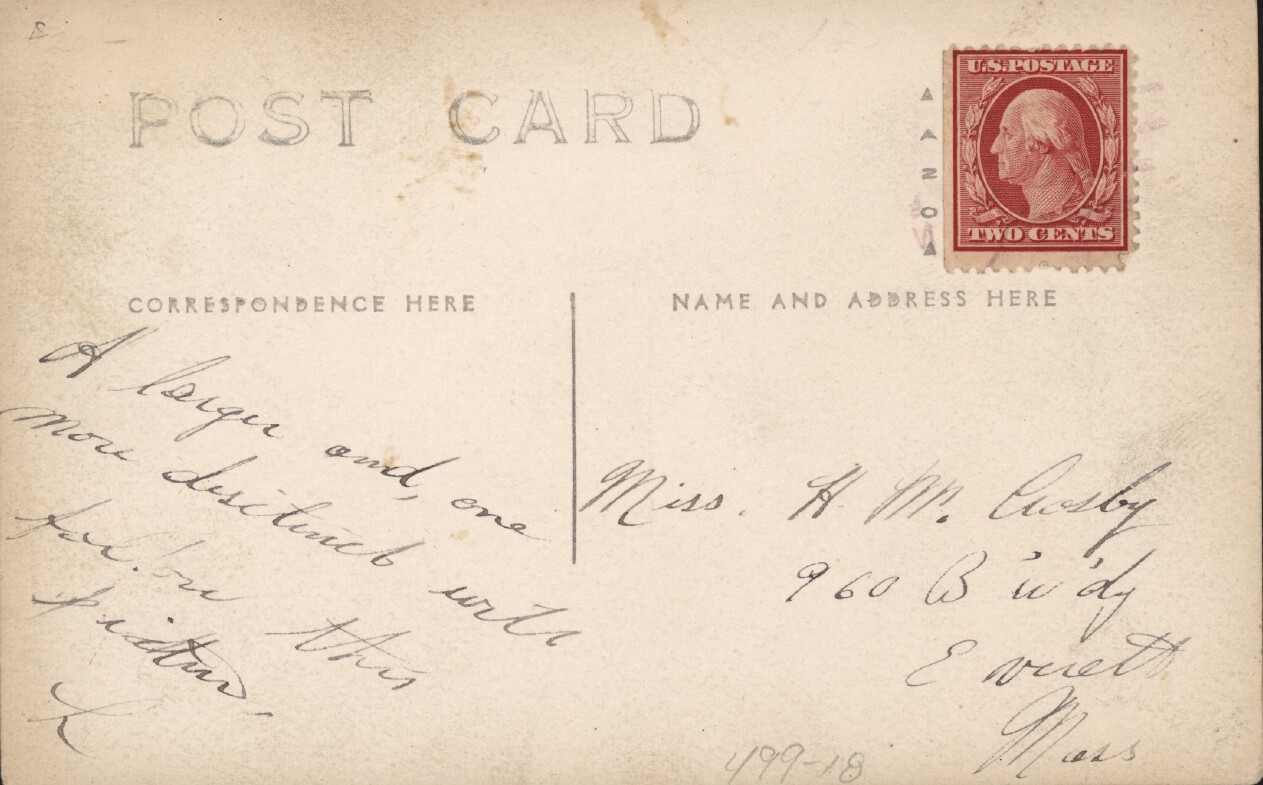 Page by Mark Conrad, 2019.