17th Infantry Regiment on Parade, c. 1910.
An officer and sergeant lead the ranks of the 17th Infantry in a parade for a Grand Army of the Republic (G.A.R.) encampment of Civil War veterans. These encampments were local (state and "department") as well as national. This one is probably in Atlanta as the 17th Infantry had its permanent headquarters in Fort McPherson in that city from 1905 to World War I, interrupted only by deployment to Cuba (1906-09) and the Mexican border (1914 on). Note the sergeant saluting with his sword.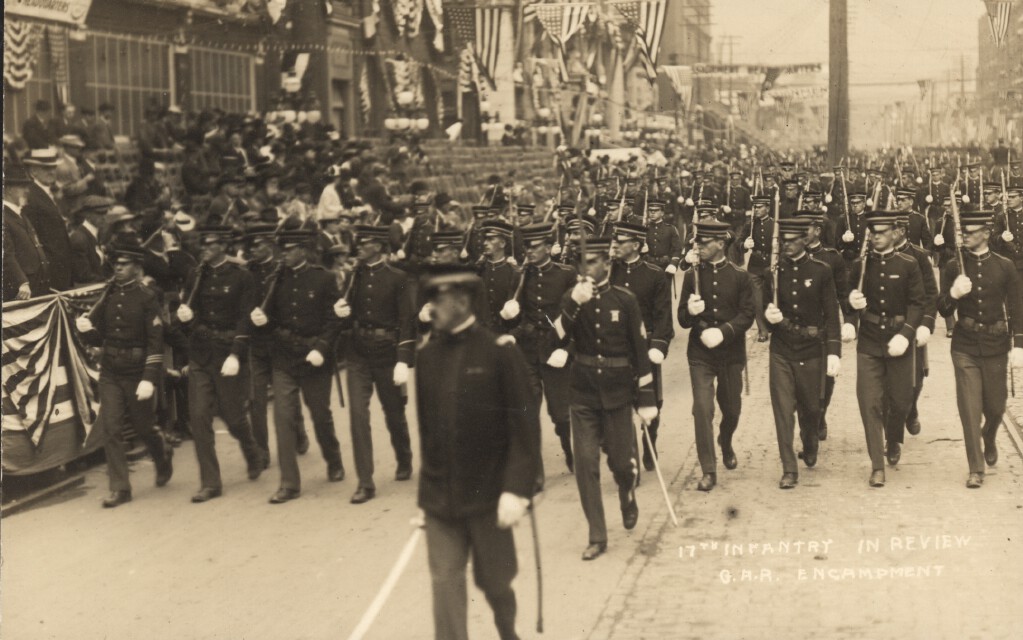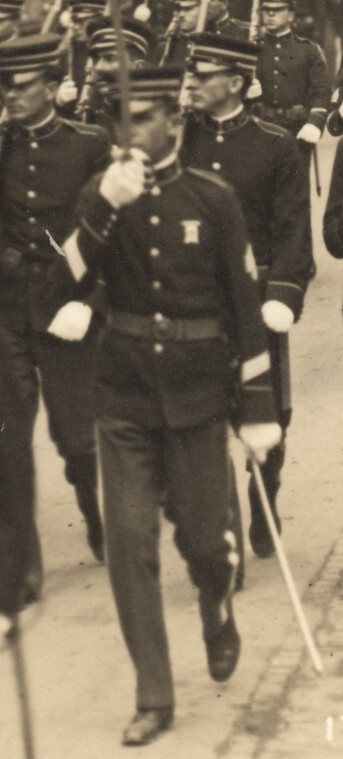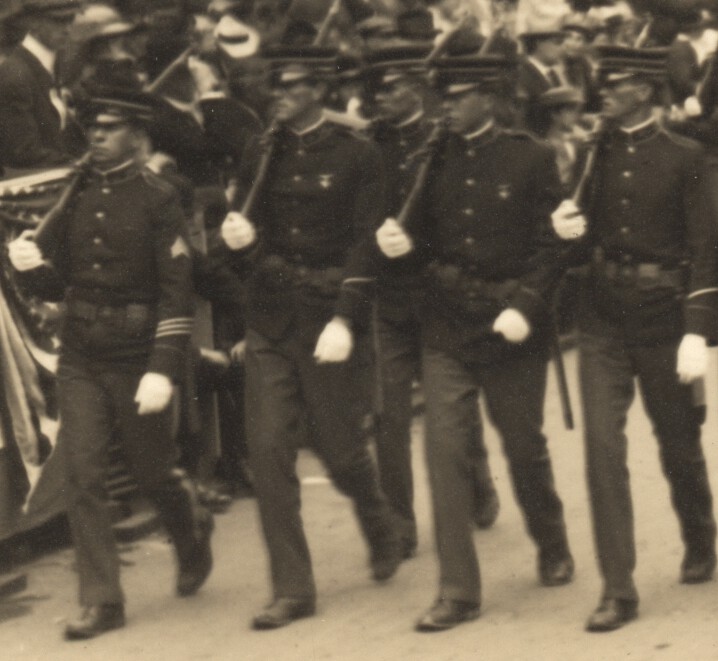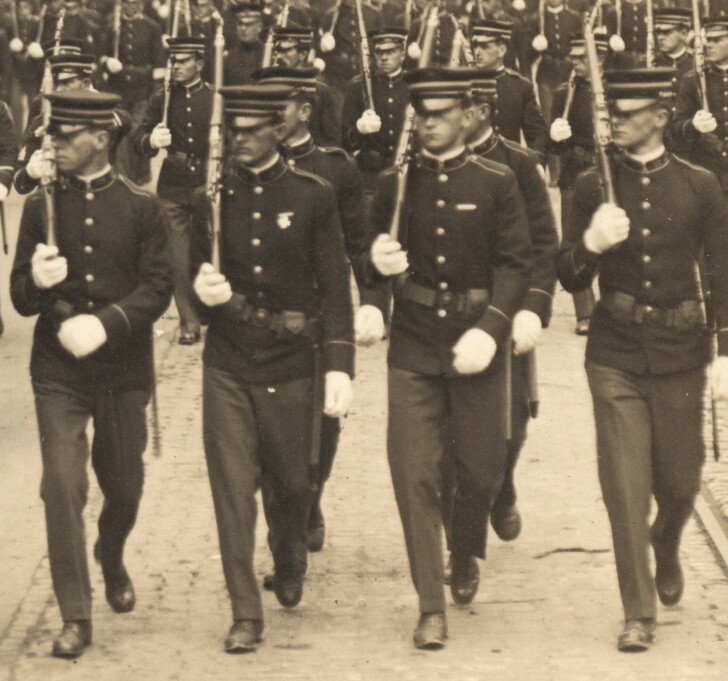 Page by Mark Conrad, 2019.