Tunics with piping, c. 1910.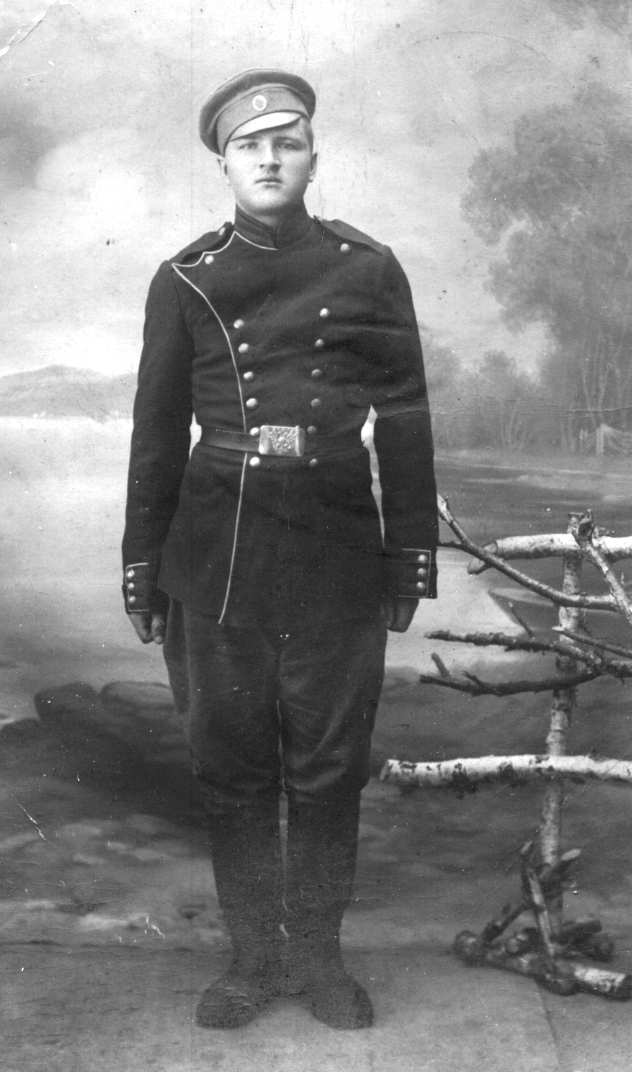 A soldier in a tunic piped in white or another light color. His cap lacks the stiffening normally seen in full-dress uniforms.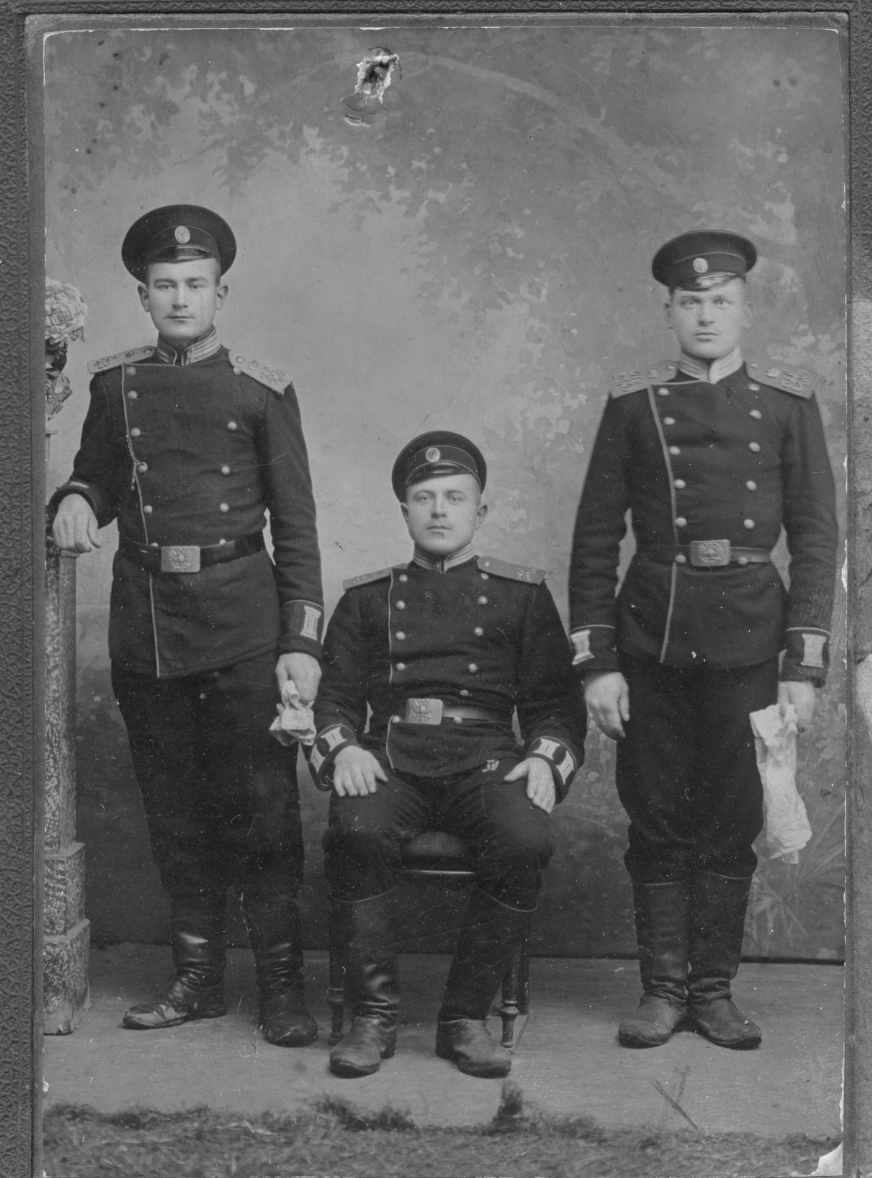 A trio of soldiers in piped tunics, but this time with light colored shoulder straps and buttonhole loops on collar and cuffs. In spite of the slight double exposure, a close-up of their shoulder straps shows the monogram of Nicholas II below a crown.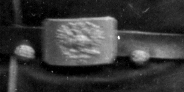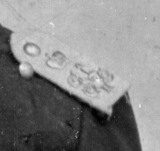 Page by Mark Conrad, 2010.