Riflemen, c. 1910.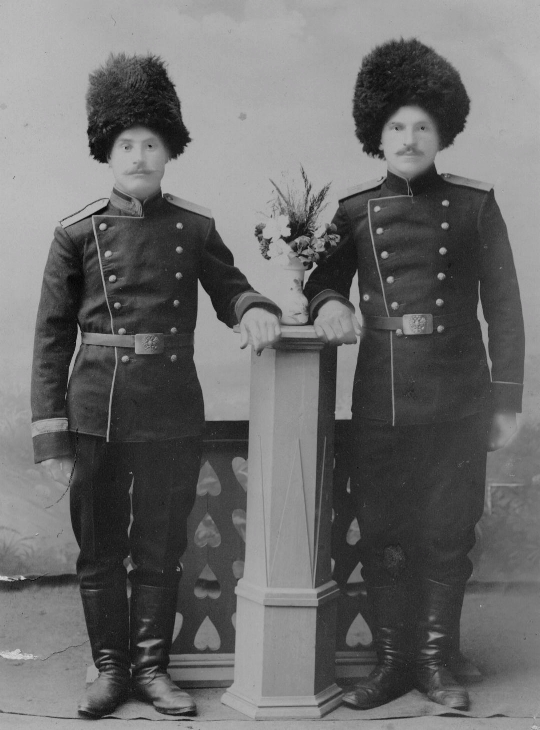 Click here to enlarge.  Click here for a close-up of a shoulder-strap.
In parade dress, the fur hats are a distinguishing feature of Siberian rifle regiments, but I cannot make out the figures on the shoulder straps to determine exactly which unit these men are from.
Another photo shows the same uniform, as well as a non-commissioned officer musician in an older uniform without buttons.I cannot make out any lettering on the standing man's stiff should straps, but the soft straps of the musician definitely have something.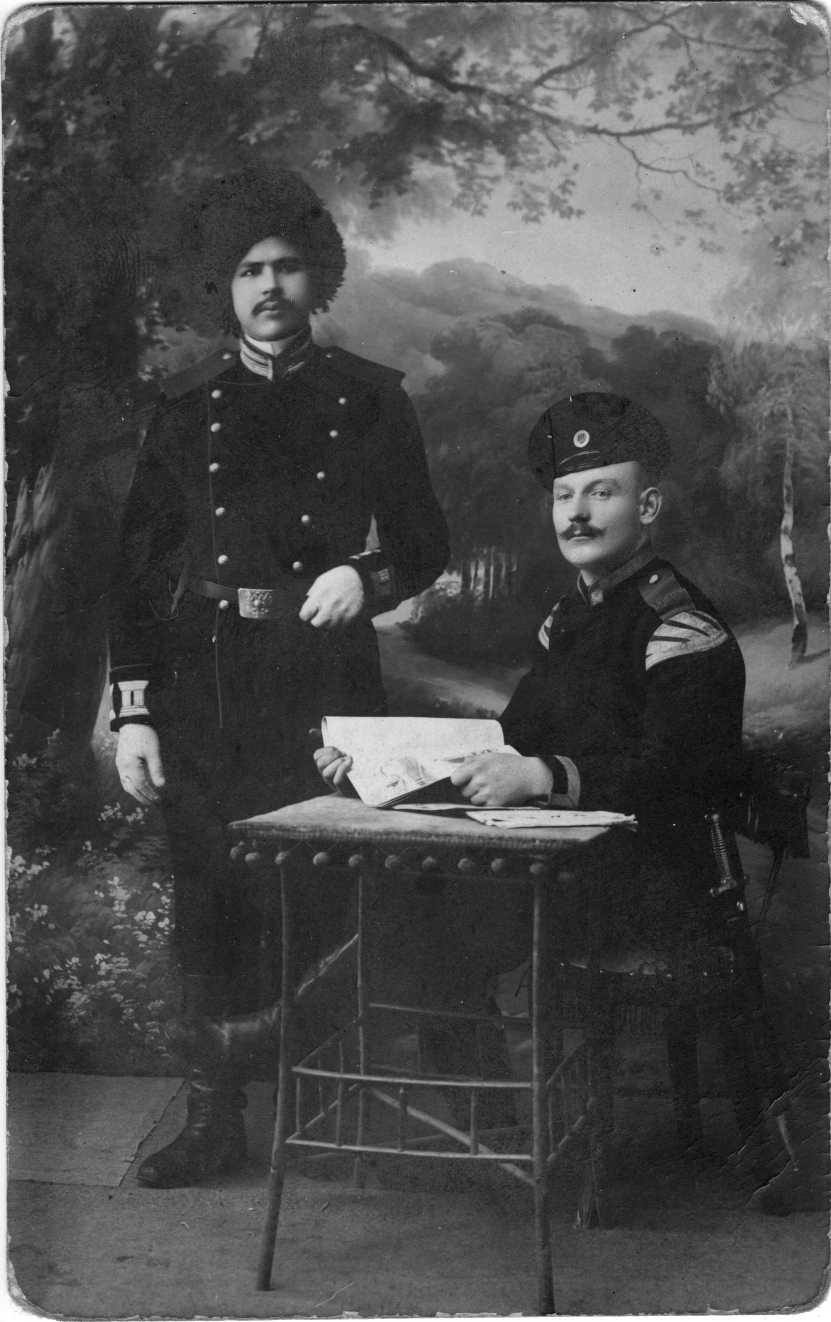 Web page by Mark Conrad, 2004, 2010.