Russian Long-Service NCO, c. 1900.
The several gold and silver chevrons, medals, and marksmanship badges speak for themselves in this fine portrait of a career soldier. The photograph is mounted in a frame marked "W. R. Opie, Ely, Minn." but the picture itself was certainly taken in Russia.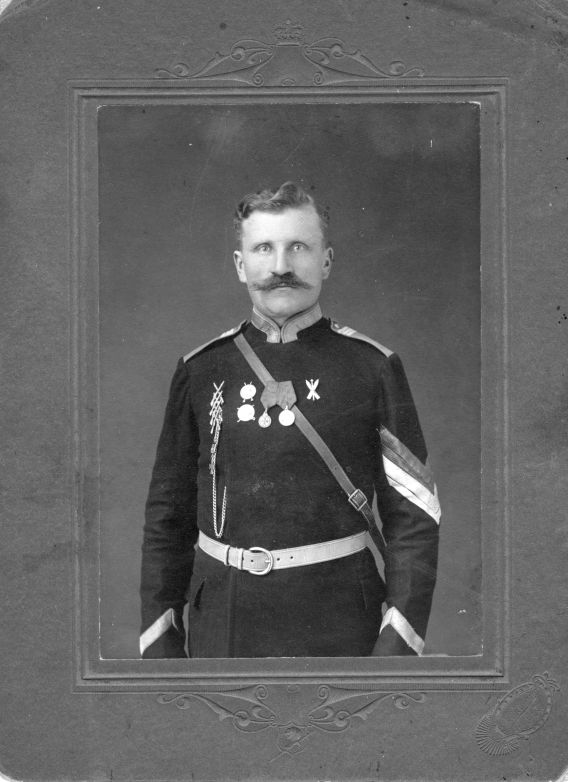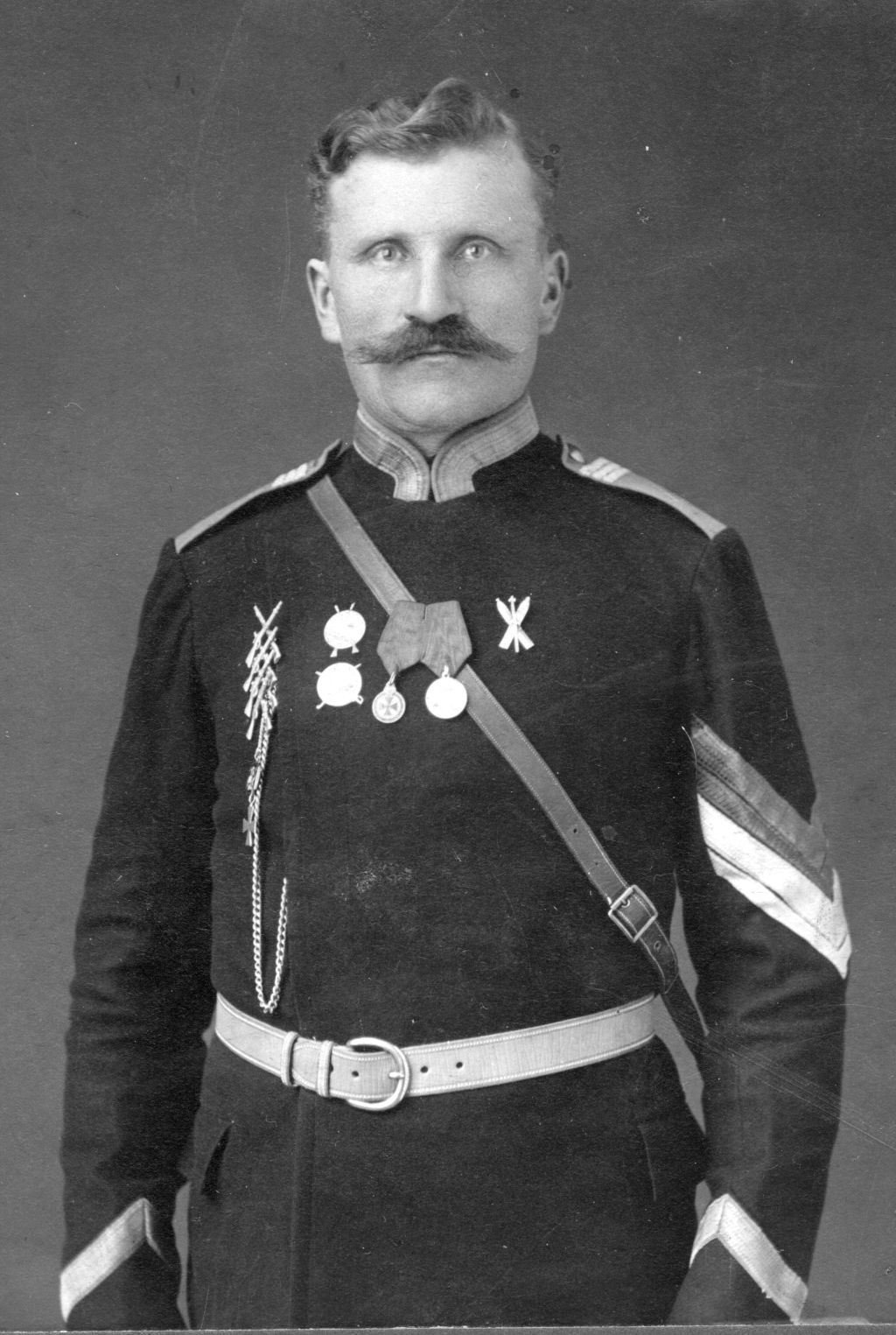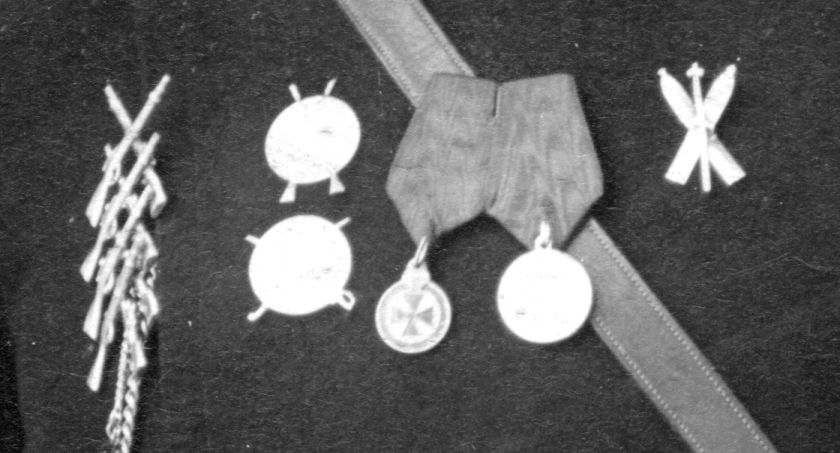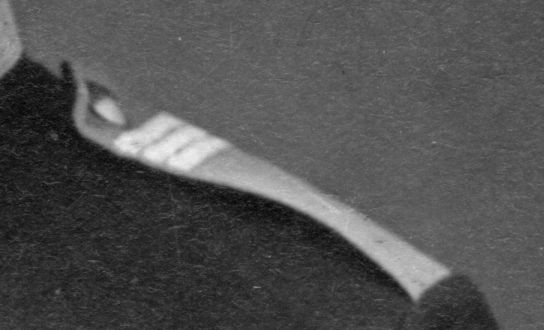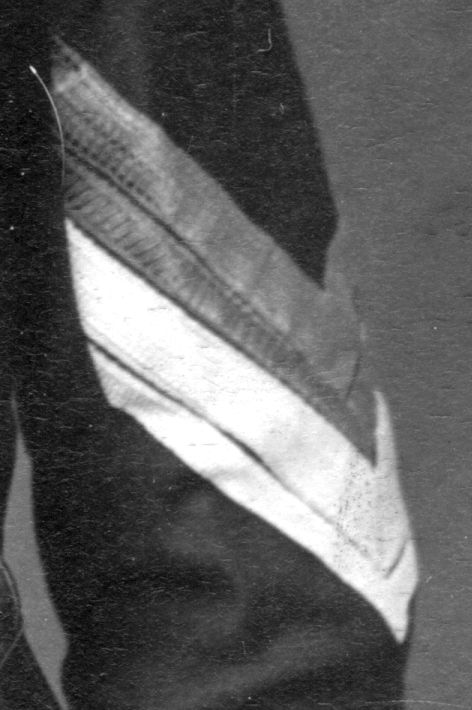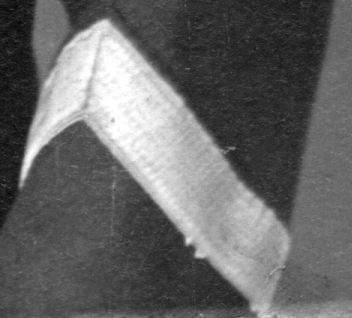 Page by Mark Conrad, 2011.