Woman in Borrowed French Army Uniform, 1913.
This woman is dressed in a borrowed uniform, perhaps her husband's. The number 25 on the kepi and collar probably stand for the 25th Infantry Regiment. Less likely candidates are the 25th Battalion of Chasseurs à Pied, 25th Dragoon Regiment, and 25th Artillery Regiment. The card was sent on 7 June 1913 from the small commune of Gué-d'Hossus in the Ardennes to Levallois-Perret, an industrial suburb of Paris.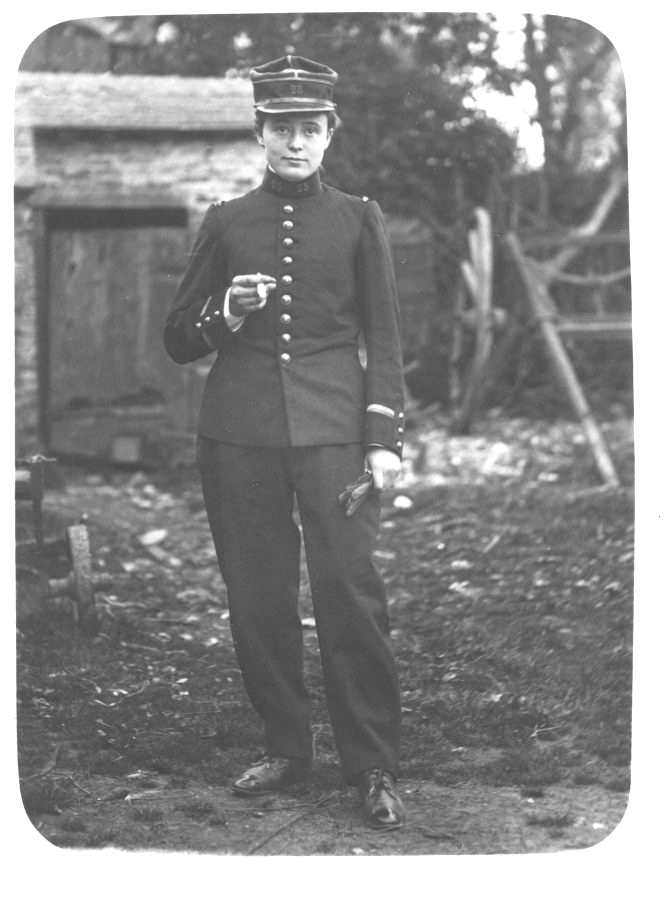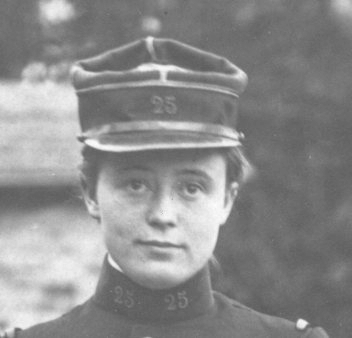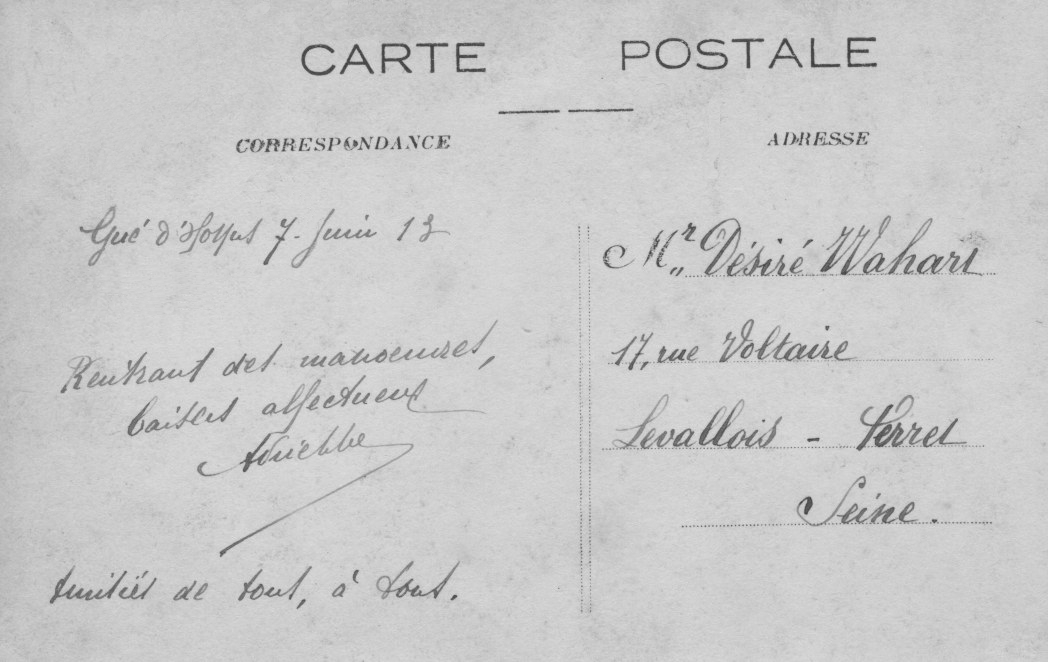 Page by Mark Conrad, 2010.