Woman in British captain's uniform, c. 1917.
This woman wears a captain's coat with the 1902 regulation badge of rank worn on the cuff flap (three stars in worsted embroidery), as well as two rows of worsted chevron lace around the cuff. In World War I officers at the front removed rank from the cuff and wore it on the shoulder strap. In the regulations, the breast pockets are described as "cross-patch," and those below the waist as "expanding." Not visible are an outside ticket pocket in the top of the waistband on the right side, and an inside watch pocket with a leather tab above for a chain or strap.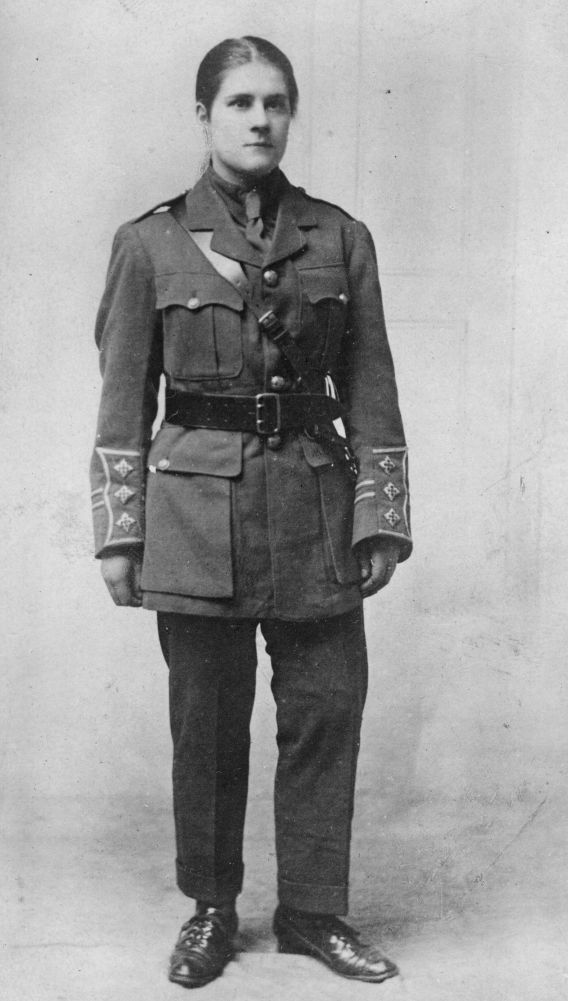 Page by Mark Conrad, 2012.