Woman in army overcoat, c. 1917.
Crossed rifles on the cap. The button-down cuff tabs were only on overcoats manufactured early in World War I. Note how the bottoms of the side pockets are visible where they are sewn onto the inside of the coat skirts.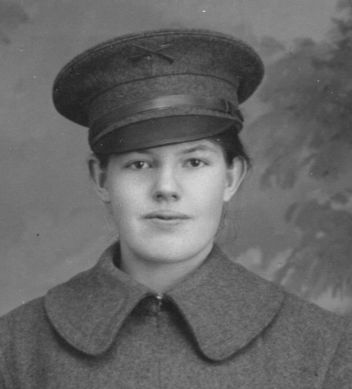 Page by Mark Conrad, 2012.