Woman in sergeant's uniform, c. 1910.
Except that we do not know what state this woman was in, she wrote an otherwise informative note on the back of this photograph:
Some Recruit.
My Dear Mother,
I borrowed this coat from a Sgt. in the militia Co. K. 2nd Regiment, & had my picture taken with my camera. Received paper Dad sent this last Monday, but why have you not written in answer to my last long letter. I do hope you are well. Had a nice long letter from Rhoda, with all the boy's.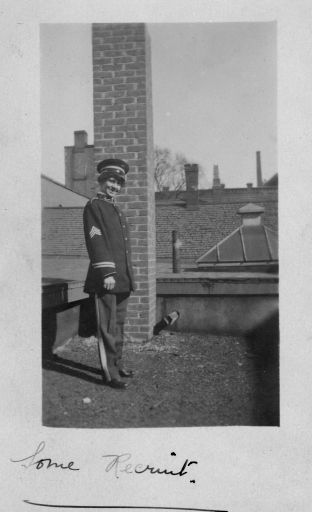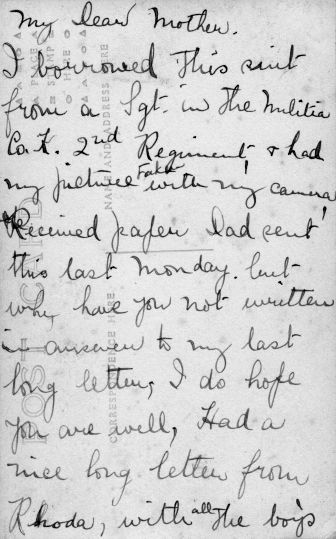 Page by Mark Conrad, 2012.