Officer, Canadian Army Medical Corps, c. 1910.
This uniform is the frock coat, and here it appears to be dark blue rather than red. The Austrian knot on the sleeve was characteristic of several staff corps, engineers, artillery, some cavalry regiments. A maple leaf badge was used by many Canadian units, but here the red cross in the center leaves little doubt this is a man from the Army Medical Corps. I think his wearing a white leather pouch belt is noteworthy. I am uncertain of the significance of the stripes on his lower right arm.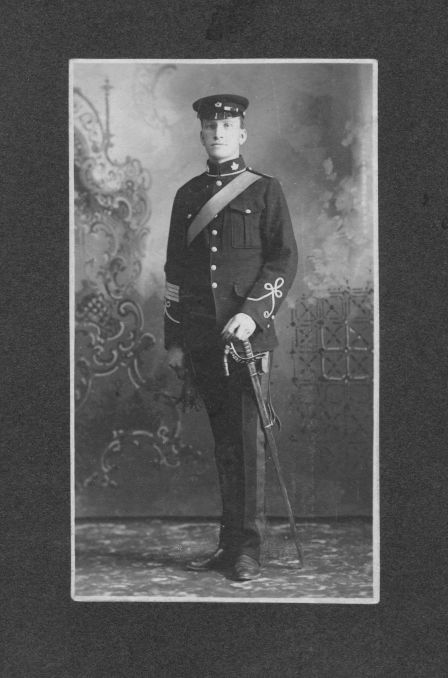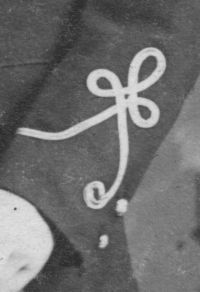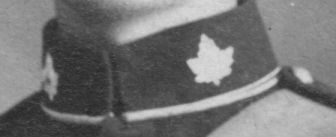 Page by Mark Conrad, 2012.