Bulgarian Officers, c. 1910.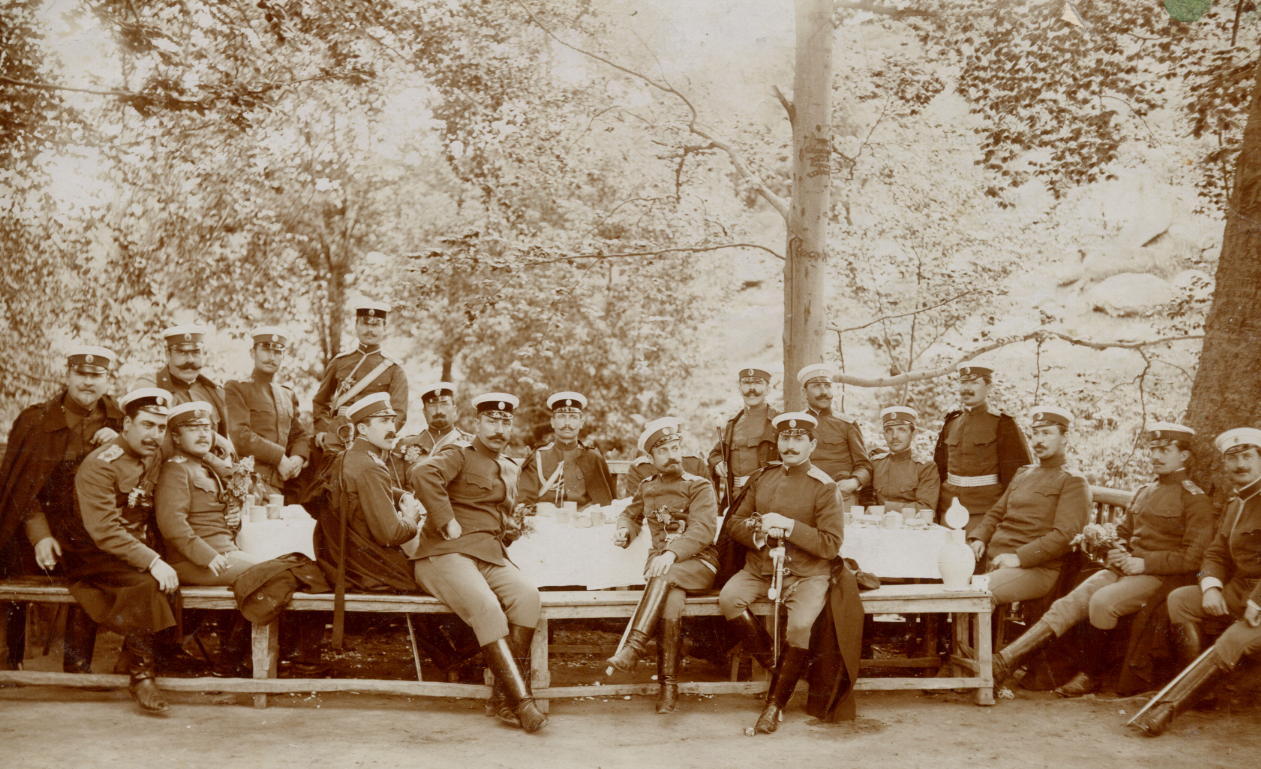 A group of Bulgarian officers, apparently from two different units (notice some have dark bands on their caps, others have a lighter color). The uniforms are the officer's drab green coat introduced in 1905. In 1909 it was ordered that stiff shoulder boards be replaced by ones sewn down at the shoulder seam. Both styles can be seen in this photograph. Here are some closer views: 1 2 3 4
Page by Mark Conrad, 2005.