Mideast, 1943.
CREDIT LINE (ACME) 6/29/43 (JR)
PINT-SIZE AND GIANT-SIZE
MIDDLE EAST -- Ninety-pound Corporal Valerie Booth and 280-pound C.S.M Williams admire each others new uniforms obtained at a special department in the Middle East that guarantees to outfit the tiny and mammoth of the British Services in exactly 18 minutes. Corporal Booth is the Middle East's smallest A.T.S, while C.S.M. Williams is the biggest soldier. Neither could get clothes at a Quartermaster store.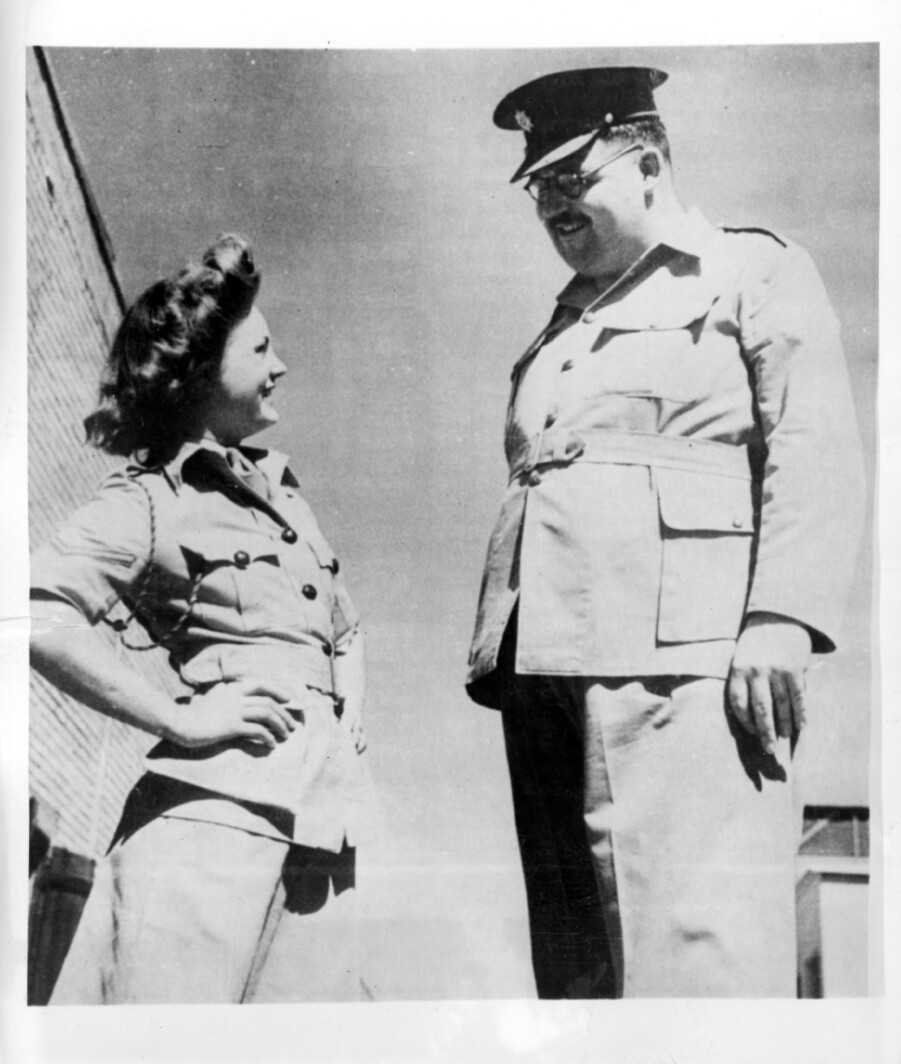 Page by Mark Conrad, 2019.