British soldiers and Cypriot policeman, 1931.
This is a press photo taken during the Greek uprising of October 1931. The collar badge of the British soldiers are a flaming grenade, identifying these men as from C Company, 1st Battalion, The Royal Welch Fusiliers, which at 125 strong was almost the entire force on the island at the time.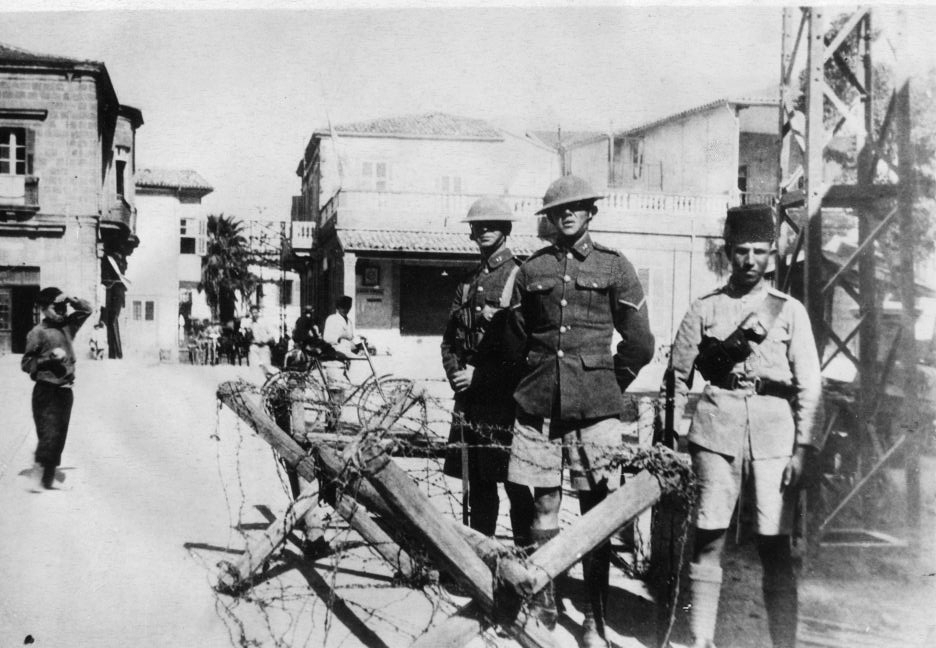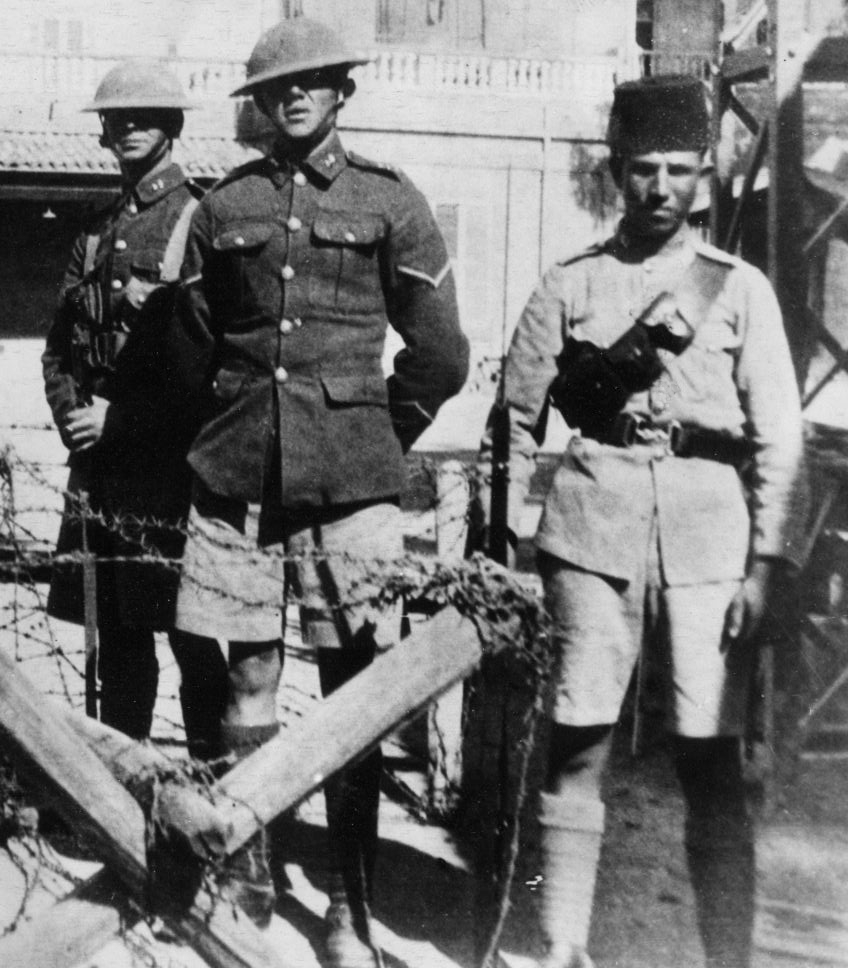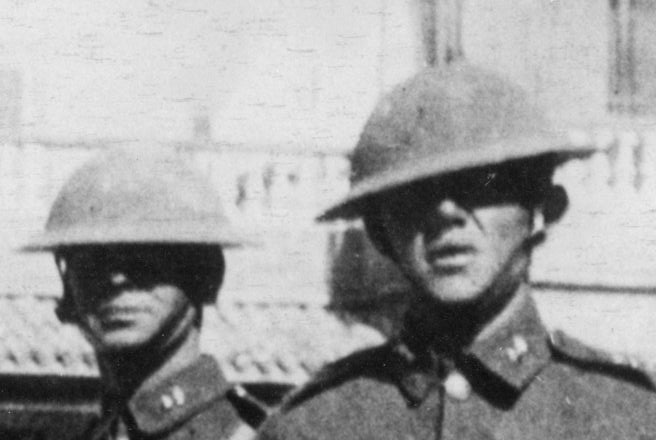 Page by Mark Conrad, 2012.