Woman in borrowed uniform, c. 1918.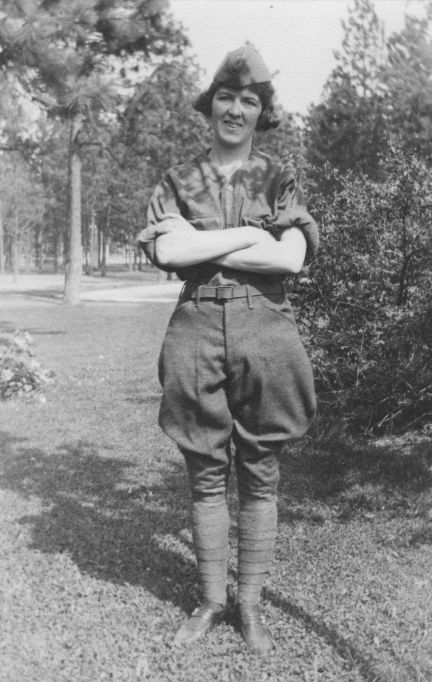 This is another wife or other sweetheart in what I guess is a borrowed uniform. No rank or insignia is visible, but the date is probably around 1918 or 1919, during or just after the First World War. Someone did a good job wrapping the puttees. Since the pants are riding style, I wonder if her relation is to an officer.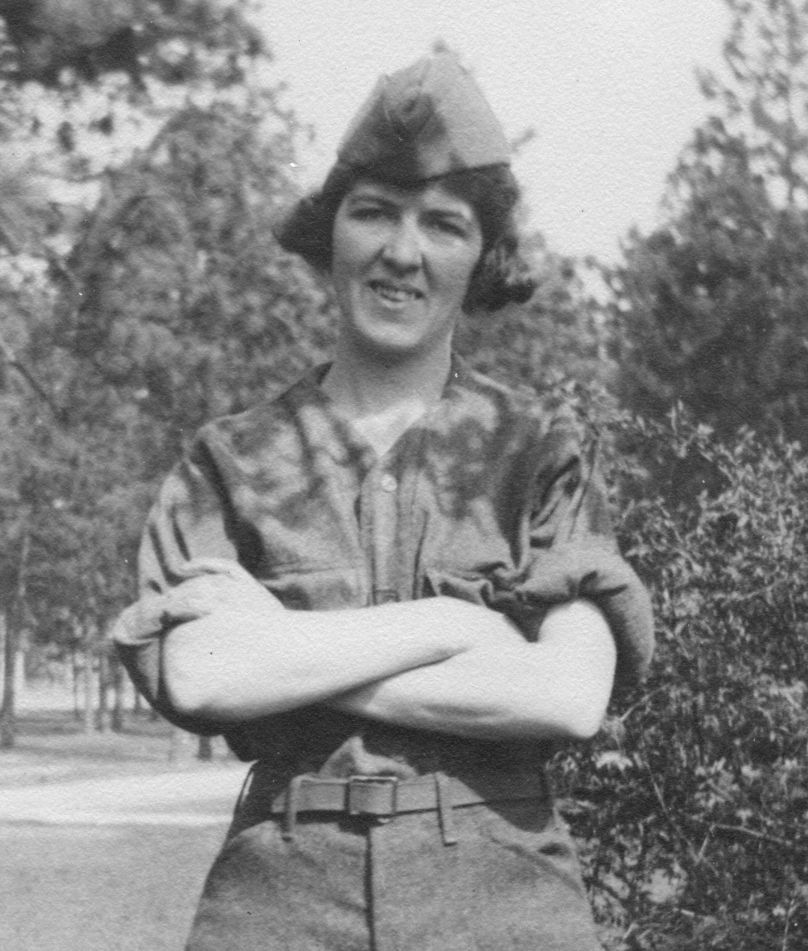 Page by Mark Conrad, 2011.