Bugle and Drum Corps, Camp Reynolds PA, c. 1944
Camp Reynolds was a large personnel replacement center near Pittsburgh in operation from 1942 to 1946. The online Camp Reynolds Project that preserves the history of the camp includes a February, 1944 program for the Camp Reynolds Soldier Show. Part of the performance was Major Royal C. Wilson's Bugle and Drum Corps. I believe this photo shows the Corps in either the summer of 1944 or 1945, and that the officer in khaki on the left is Major Wilson. The bell lyres and bugles carried by the Corps have pennants showing a thistle, a Native American head in profile, and the words "Camp Reynolds PA". The blue and white shoulder sleeve patch worn by the Corps members is that of the Third Service Command, which operated Camp Reynolds.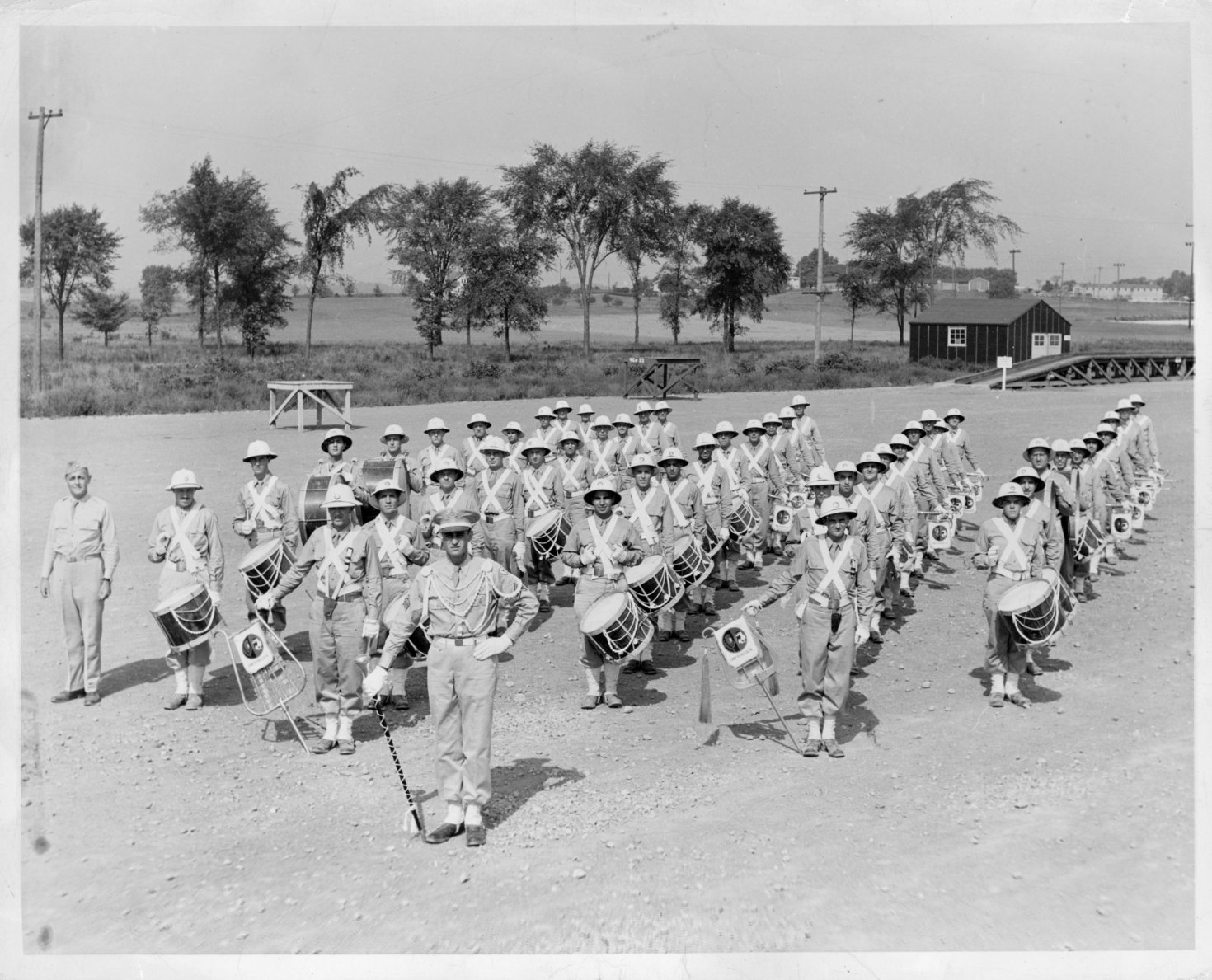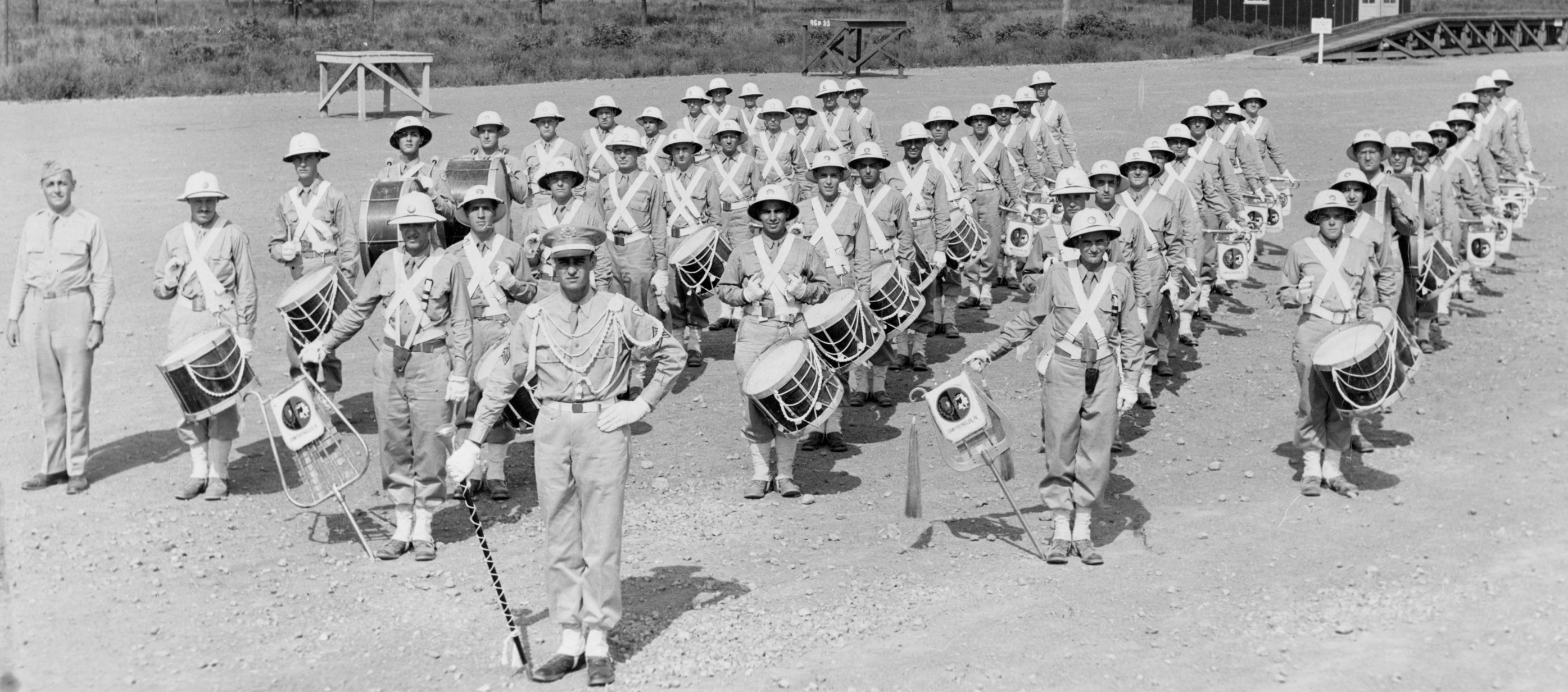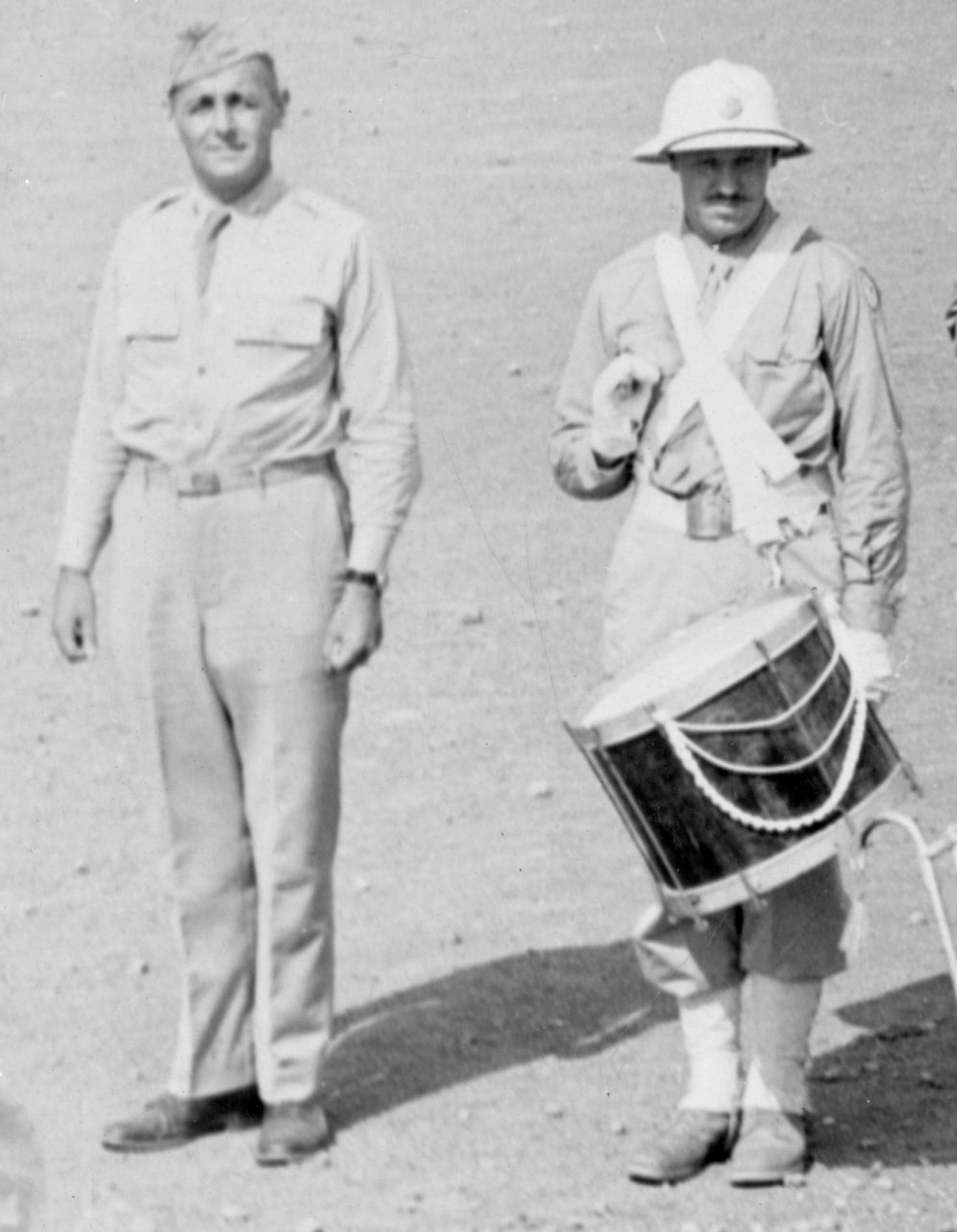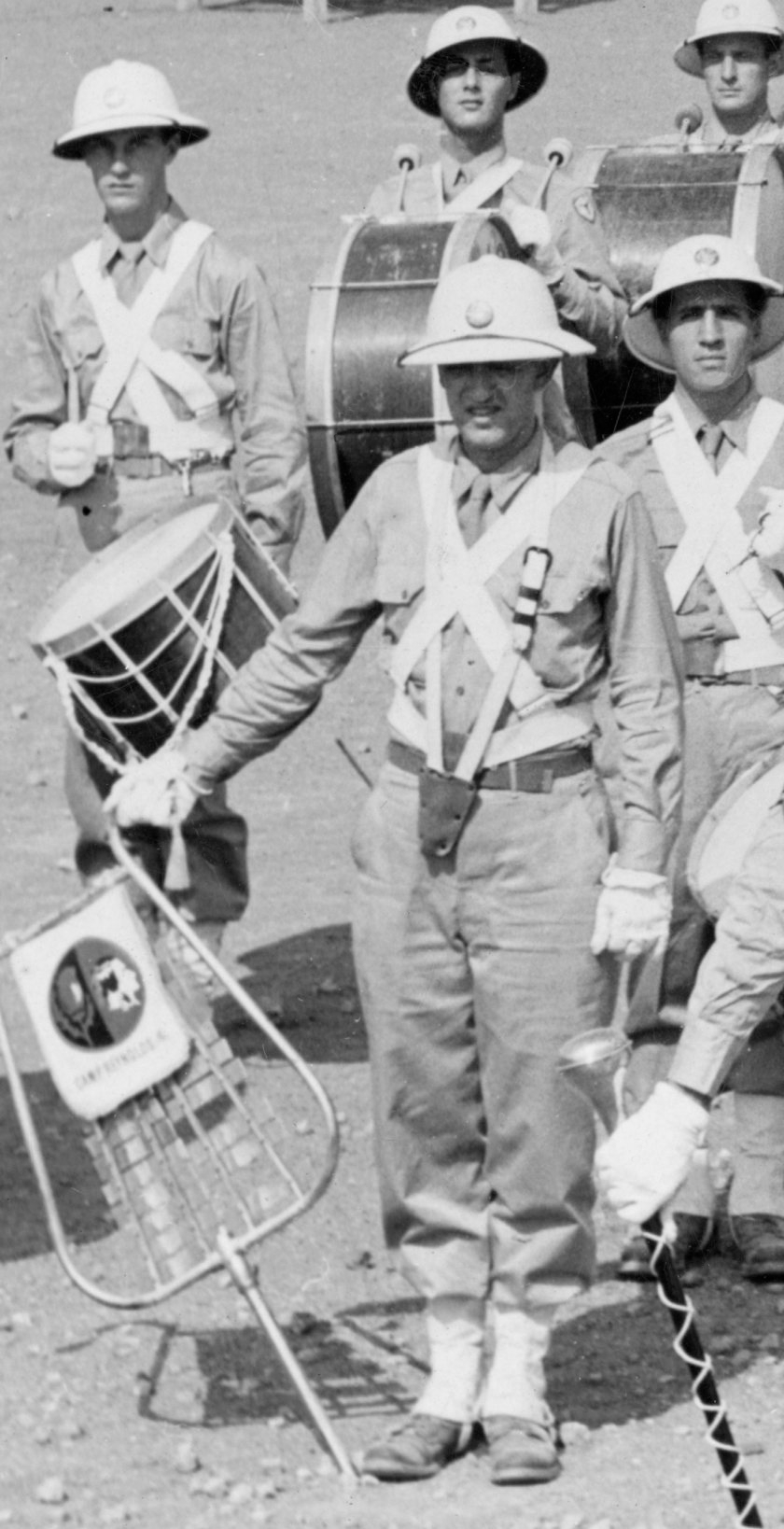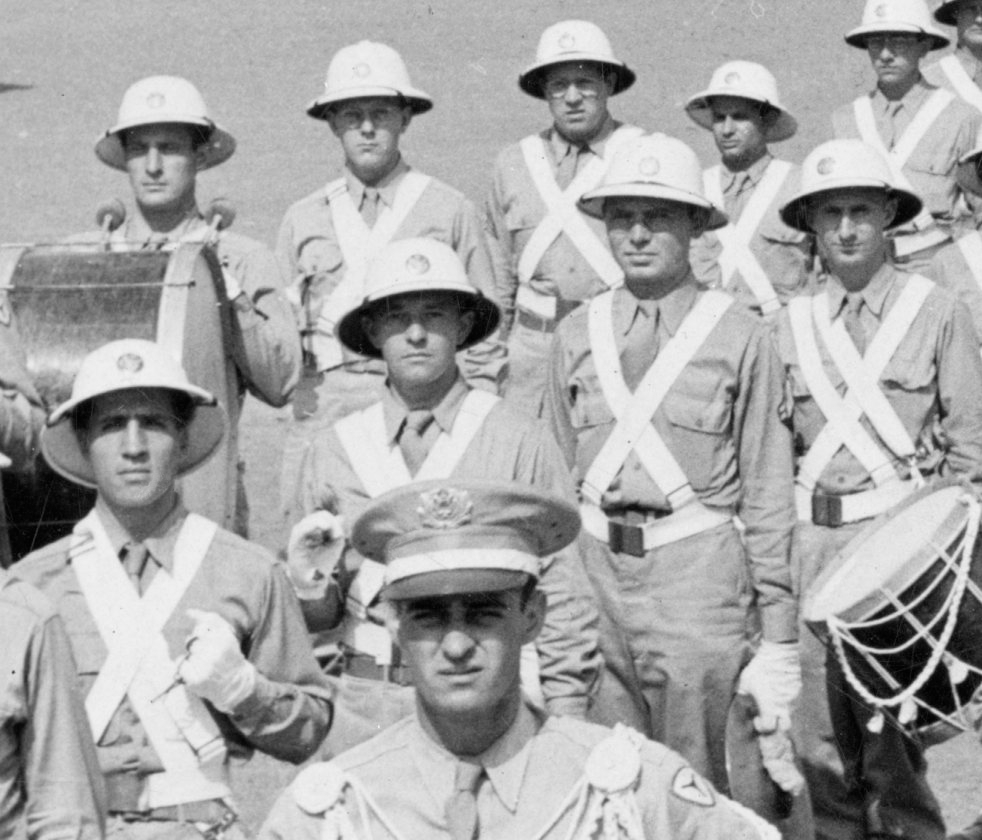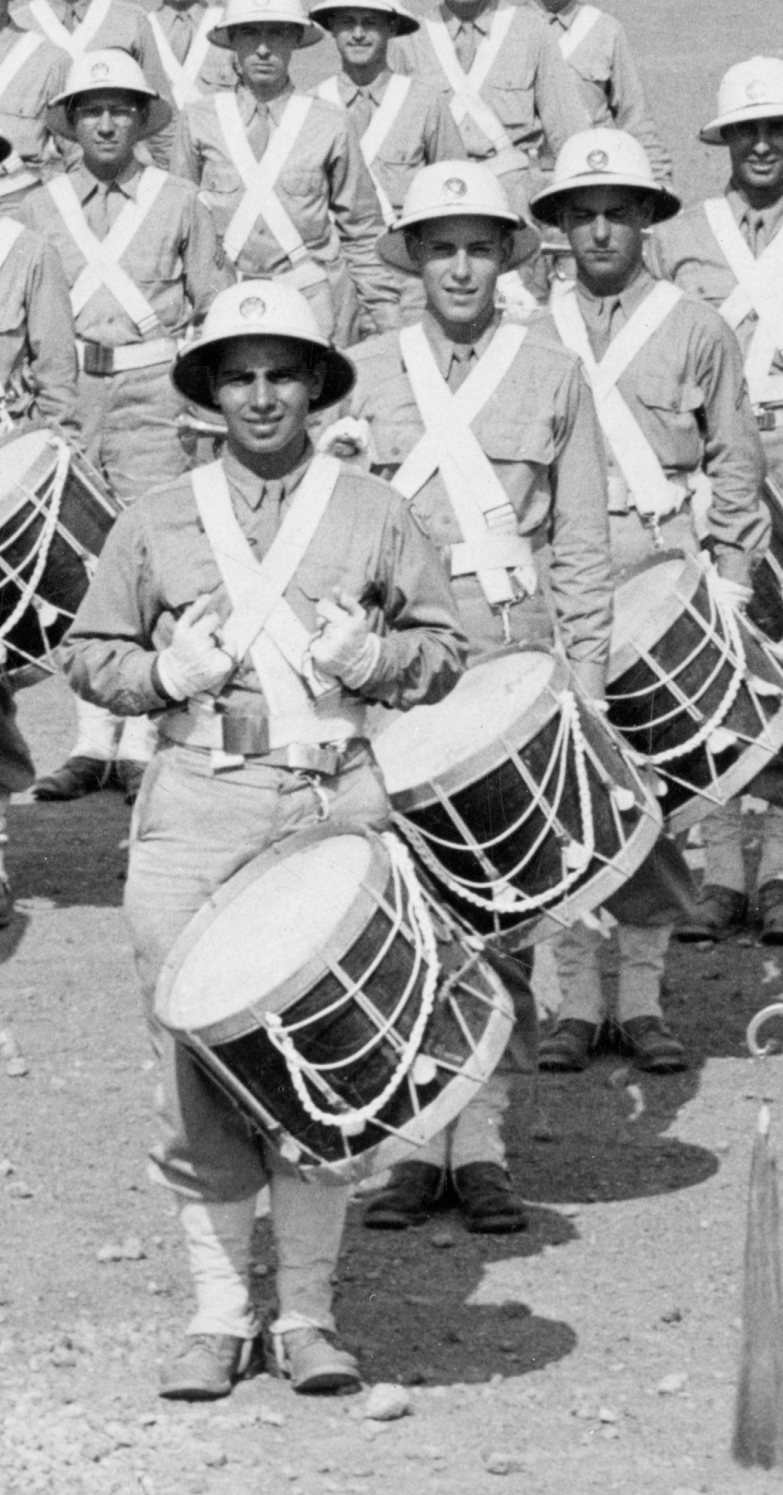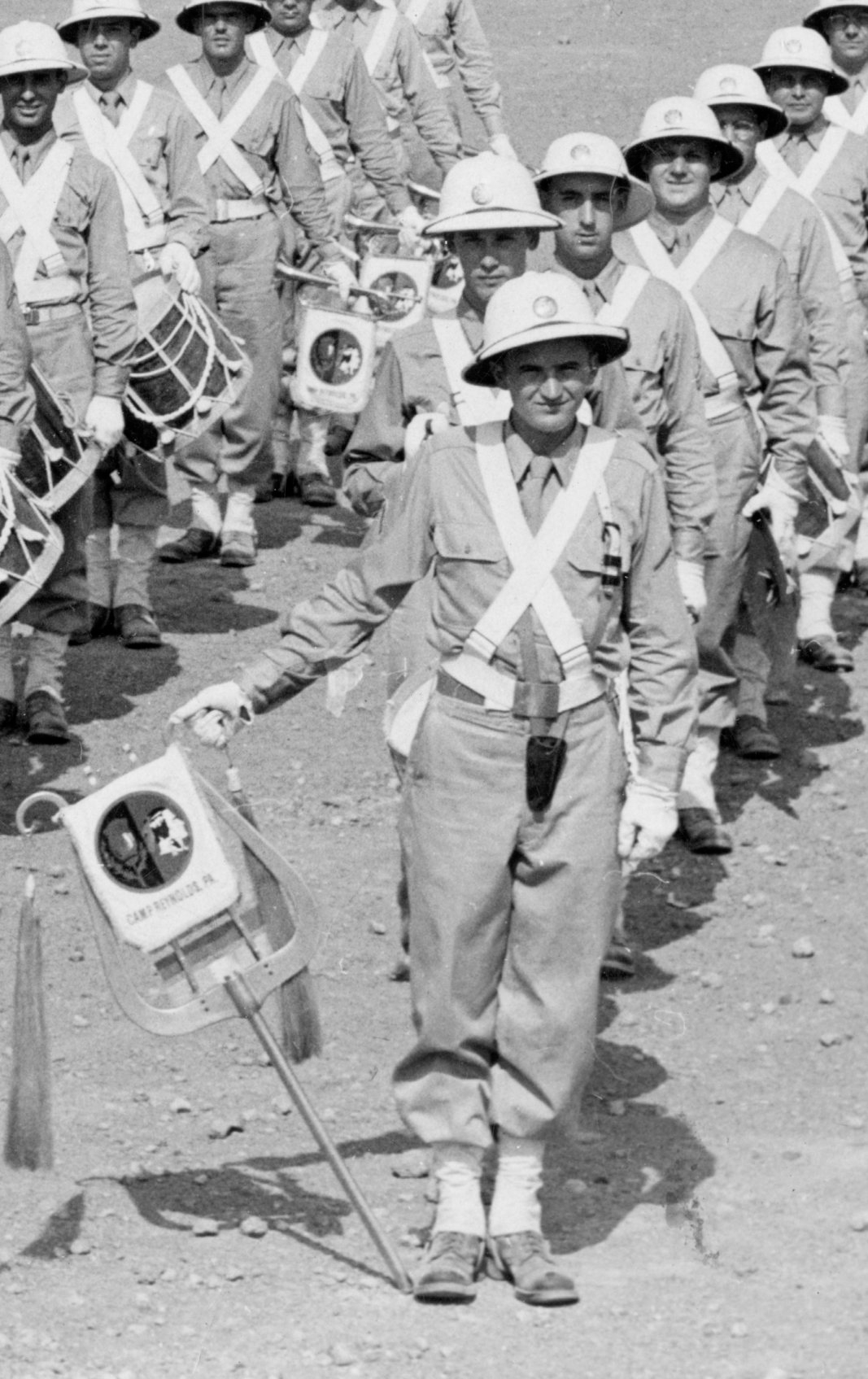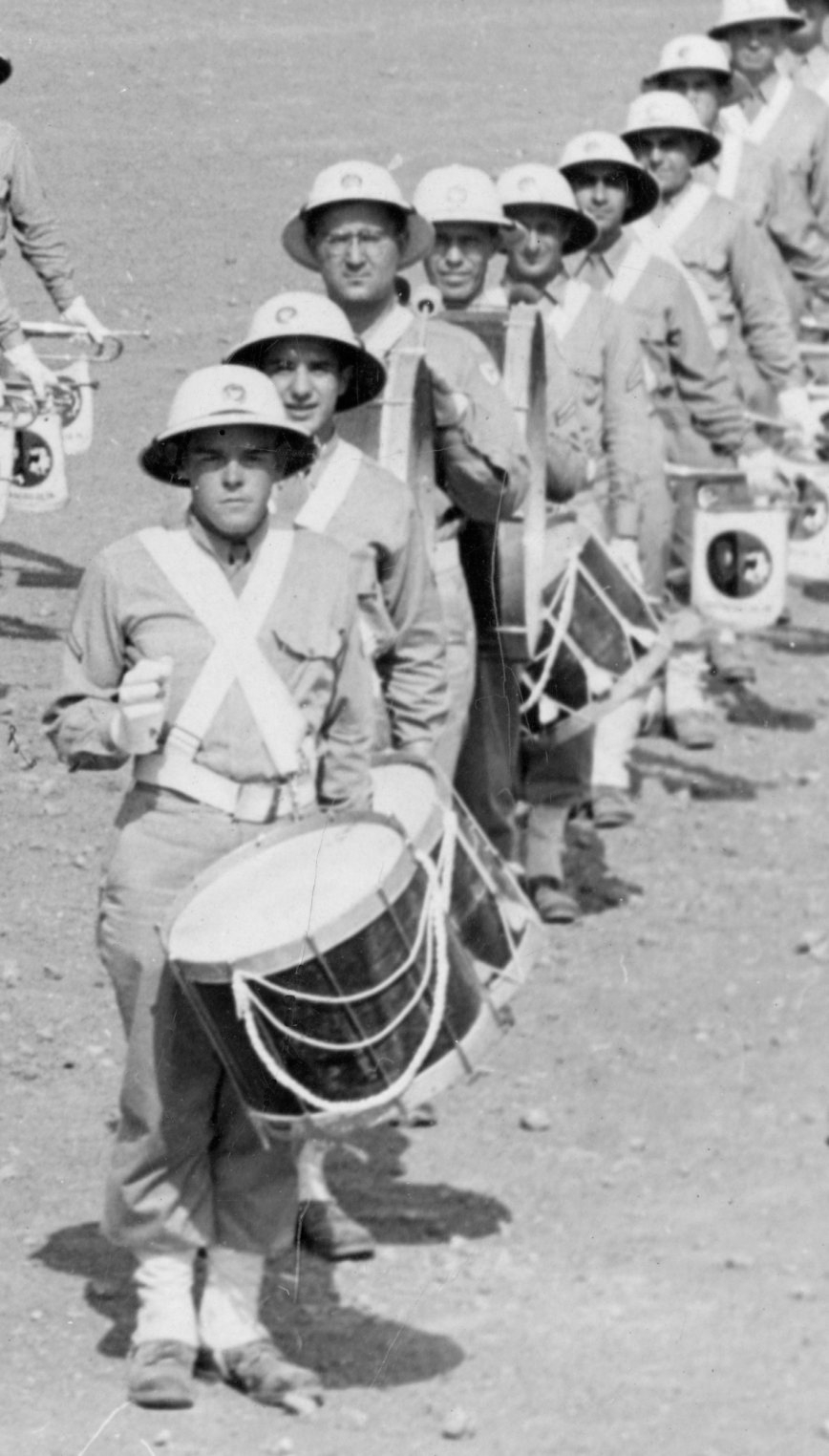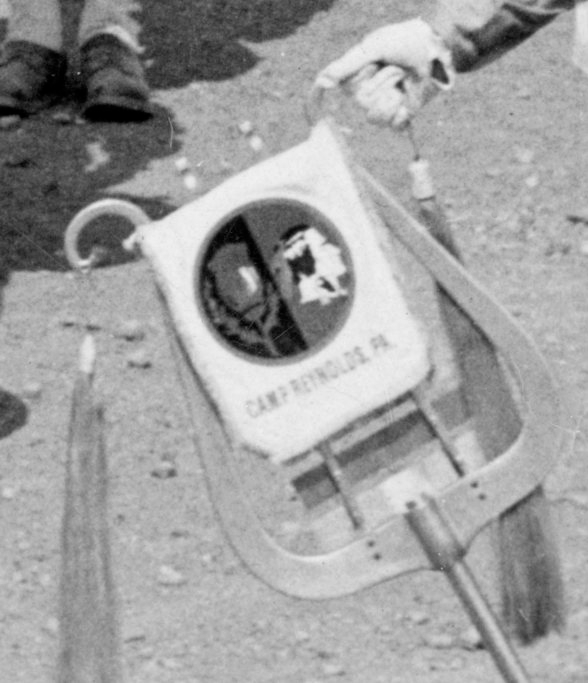 Page by Mark Conrad, 2023.