Policeman, Helsinki (Helsingfors), c. 1910.
This photograph was associated with others showing members of the Nyman family of Helsinki at a time when Finland was part of the Russian empire. His helmet badge and belt plate probably show the lion from the Duchy of Finland's coat-of-arms.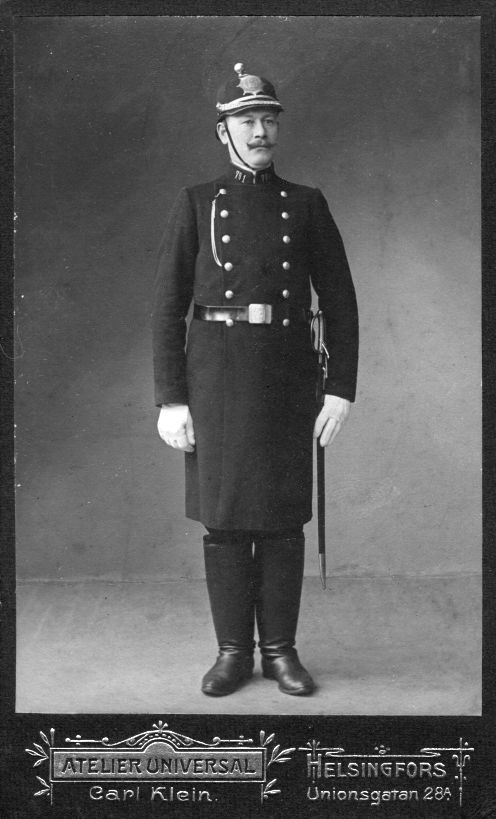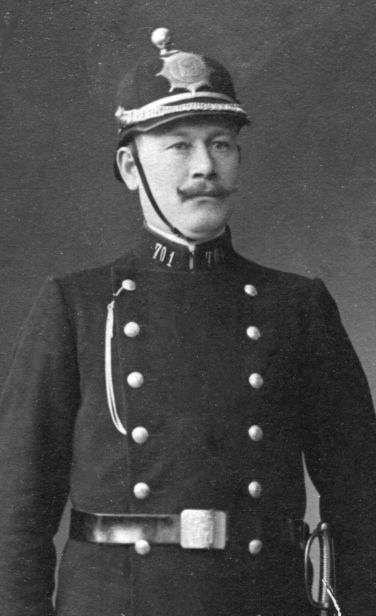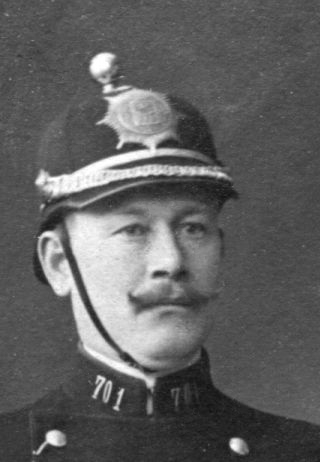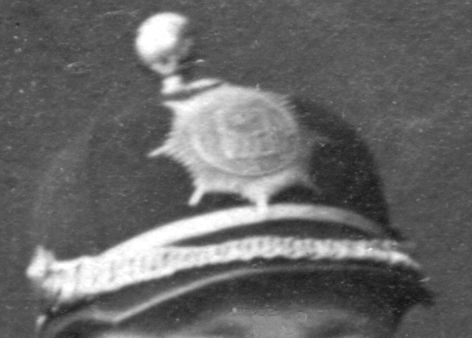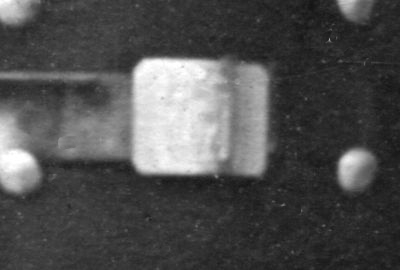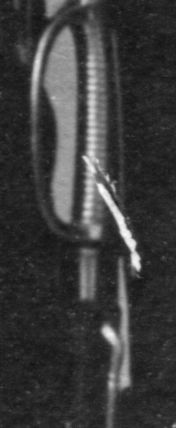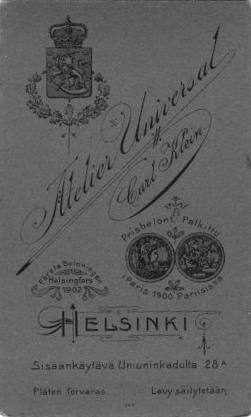 * * * * * * *
Page by Mark Conrad, 2011.