Latvian Army, c. 1937.
These postcard-sized photos came to me as "World War One Russians," but I believe I have identified them correctly as pre-World War Two Latvian. The photo of the men in costume has "Cesis" (a town in Latvia) and "1937" printed on the border.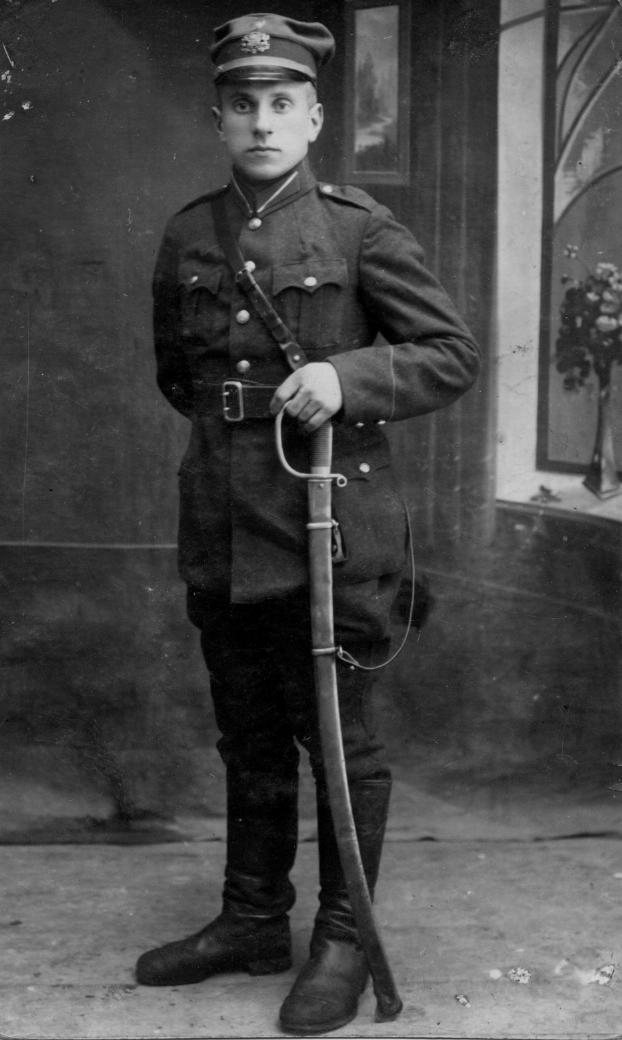 This looks like a cavalryman, or maybe a mounted artilleryman.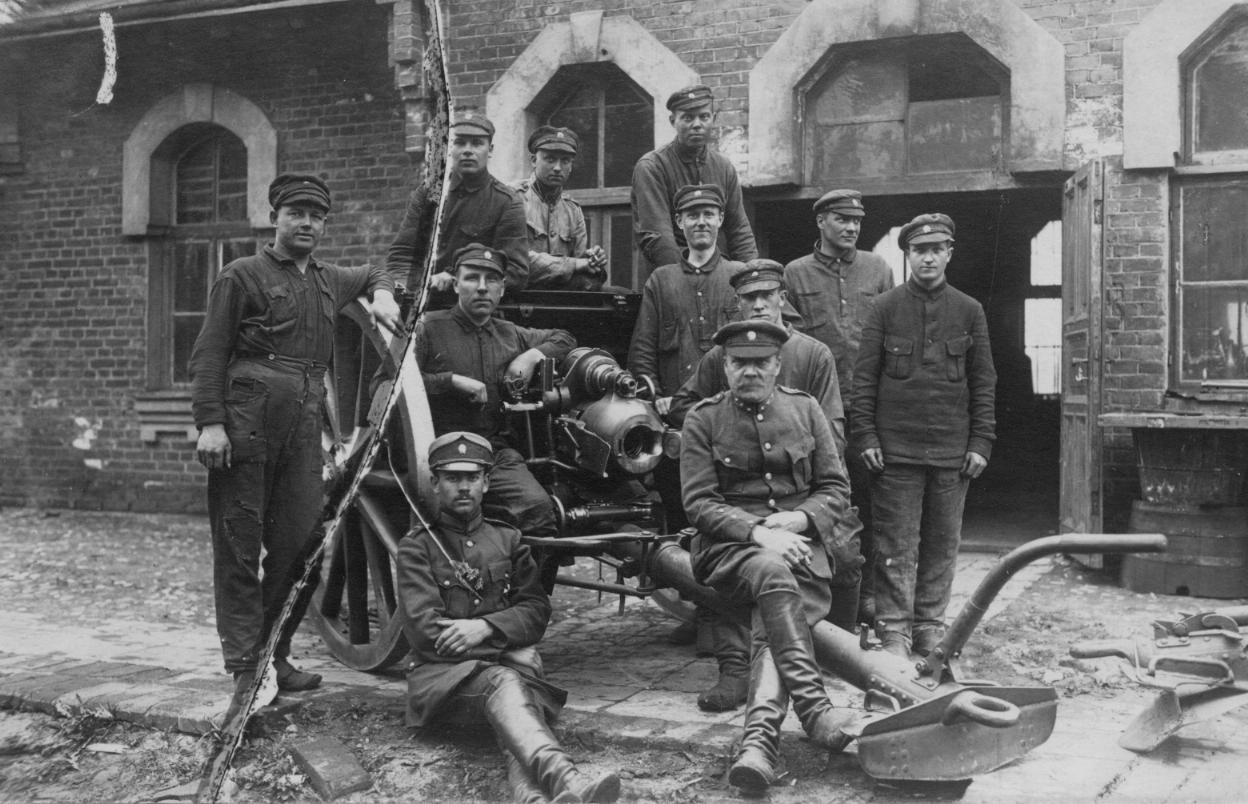 Apparently a group of artillerymen or ordnance technicians. Click here for a close up of the seated man on the left and here for the man on the right.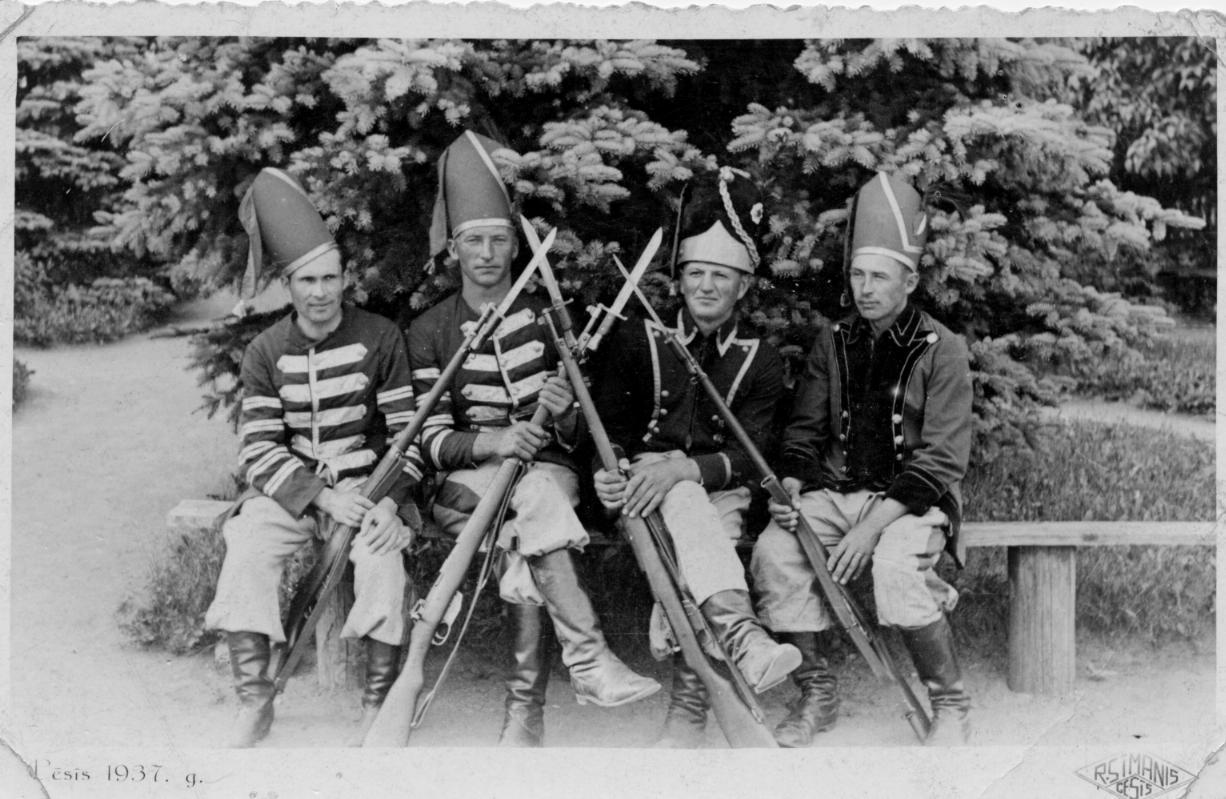 Here are some fellows dressed up for some sort of parade, pageant, or commemoration. These are not real uniforms. It is difficult to guess what the costumes are attempting to portray since they are so ahistorical. Perhaps the men on the left are supposed to be Turks from the siege of Vienna in 1683, while the other costumes are more or less Napoleonic.
* ** ** ** ** ** ** ** ** ** *
Web page by Mark Conrad, 2005.