Brazilian Cavalry Officers, 1925.
Starched khaki cotton uniforms were typical of the Brazilian army at the time. In the late nineteenth century Brazil fought its last Indian wars in the southern part of the country, hence the statue of the mounted warrior in the foreground, reminiscent of the work of Frederick Remington. The Austrian knot pattern on the shoulder straps was distinctive to the Brazilian army. Note the variety of collar badges.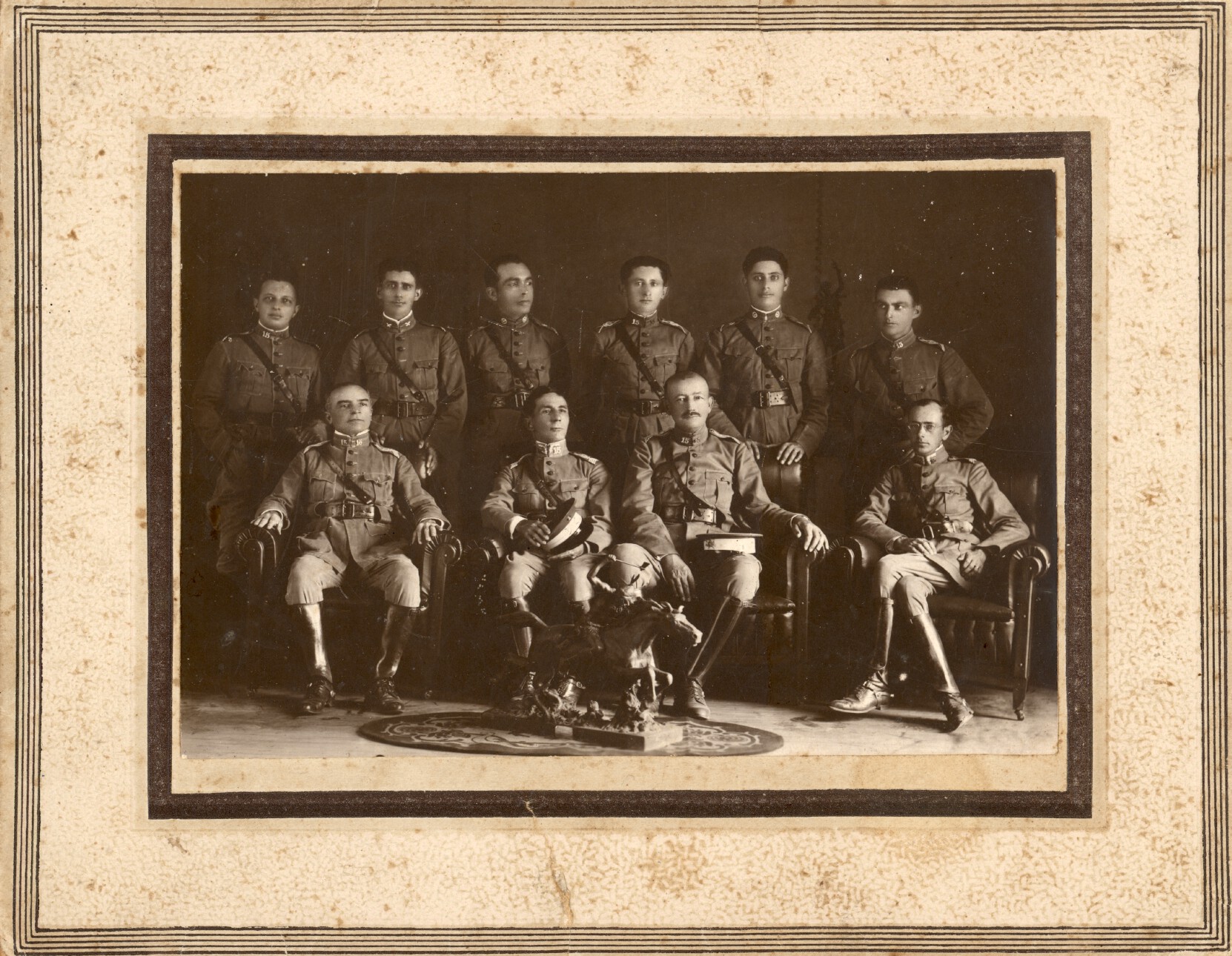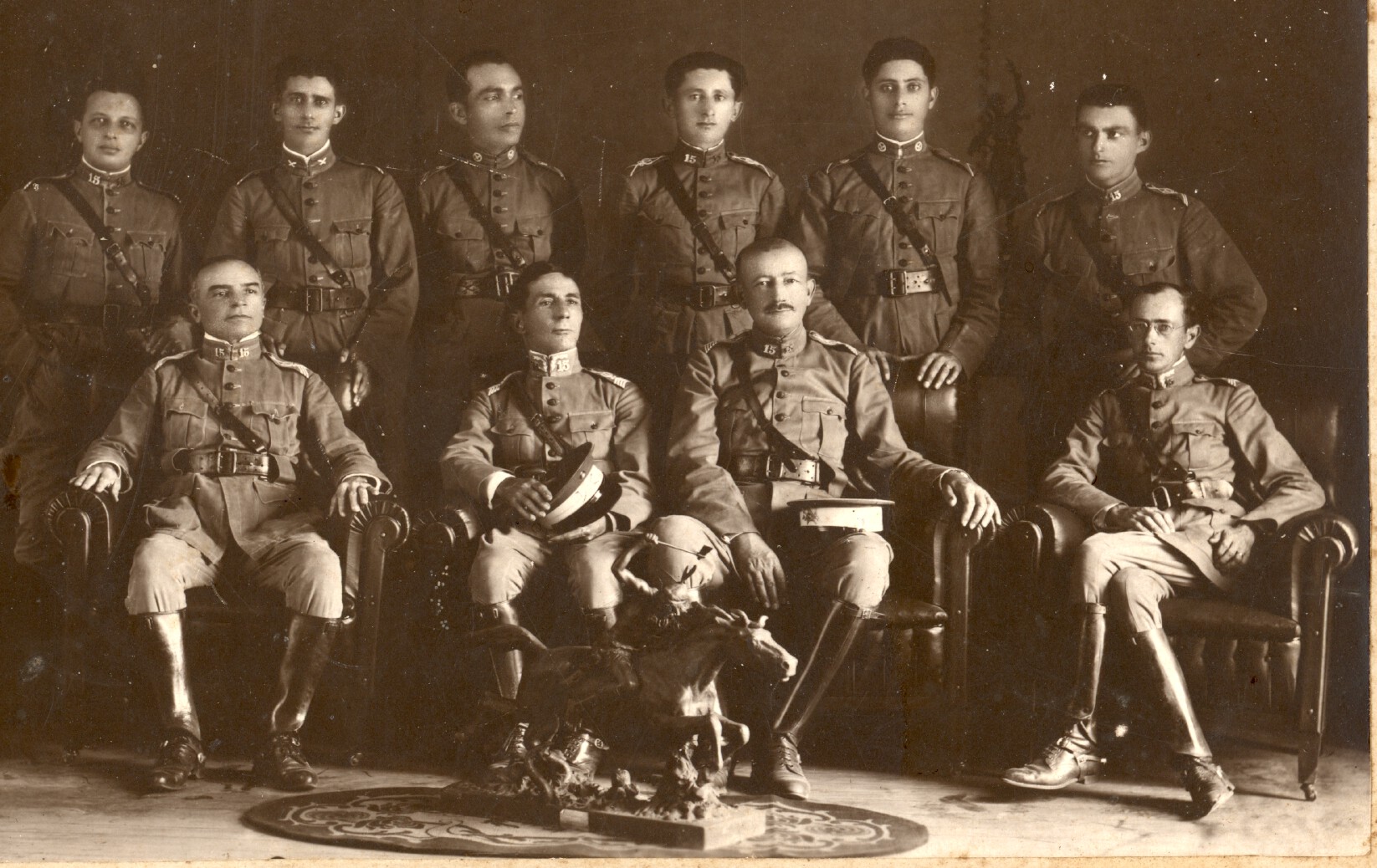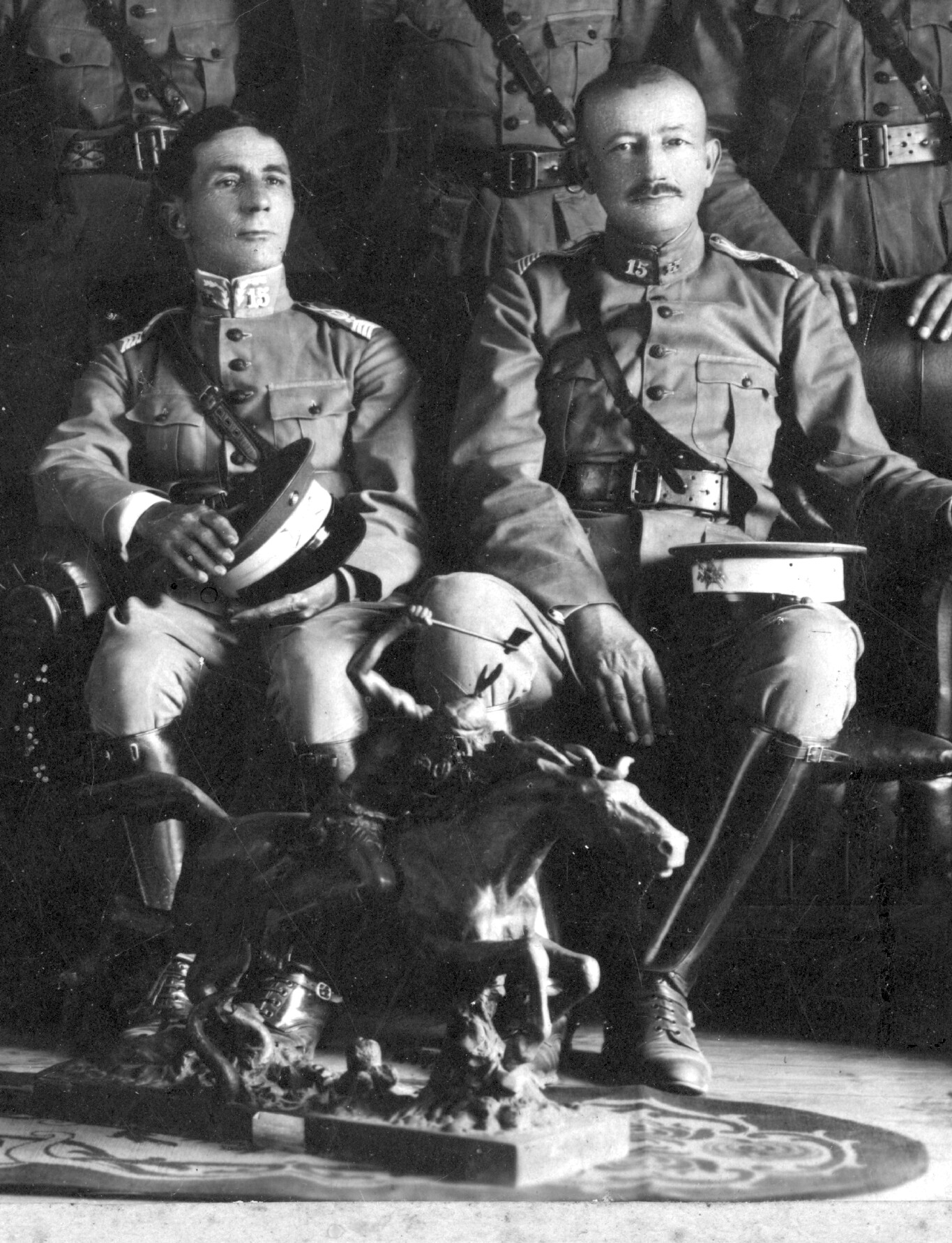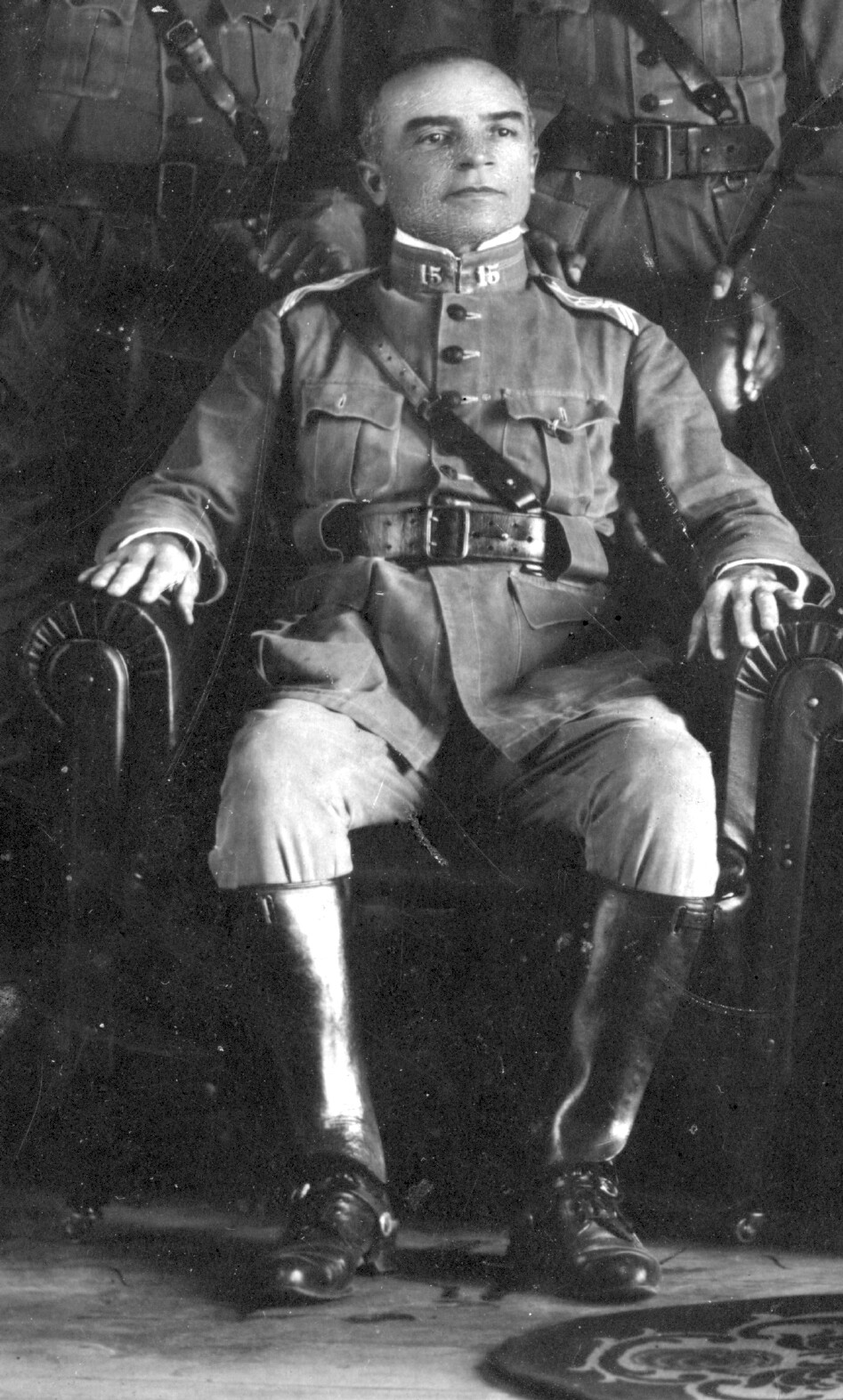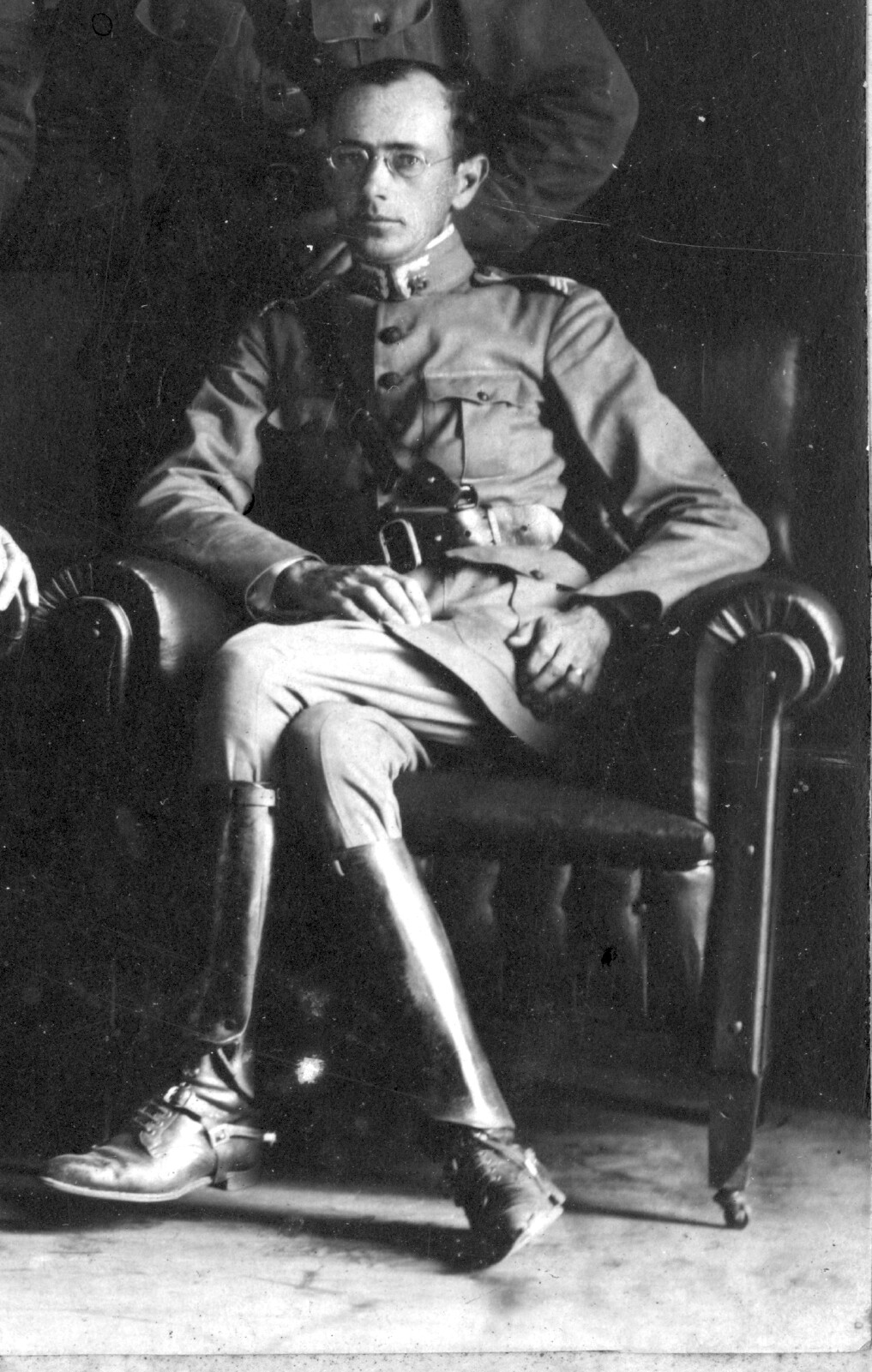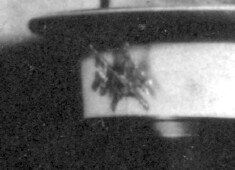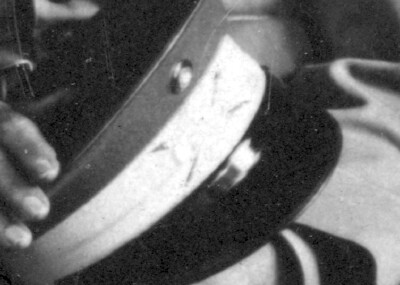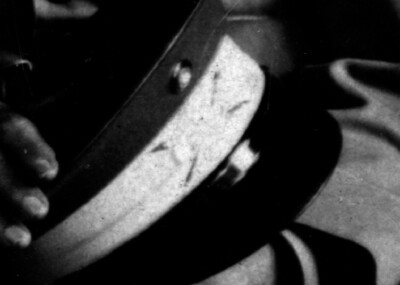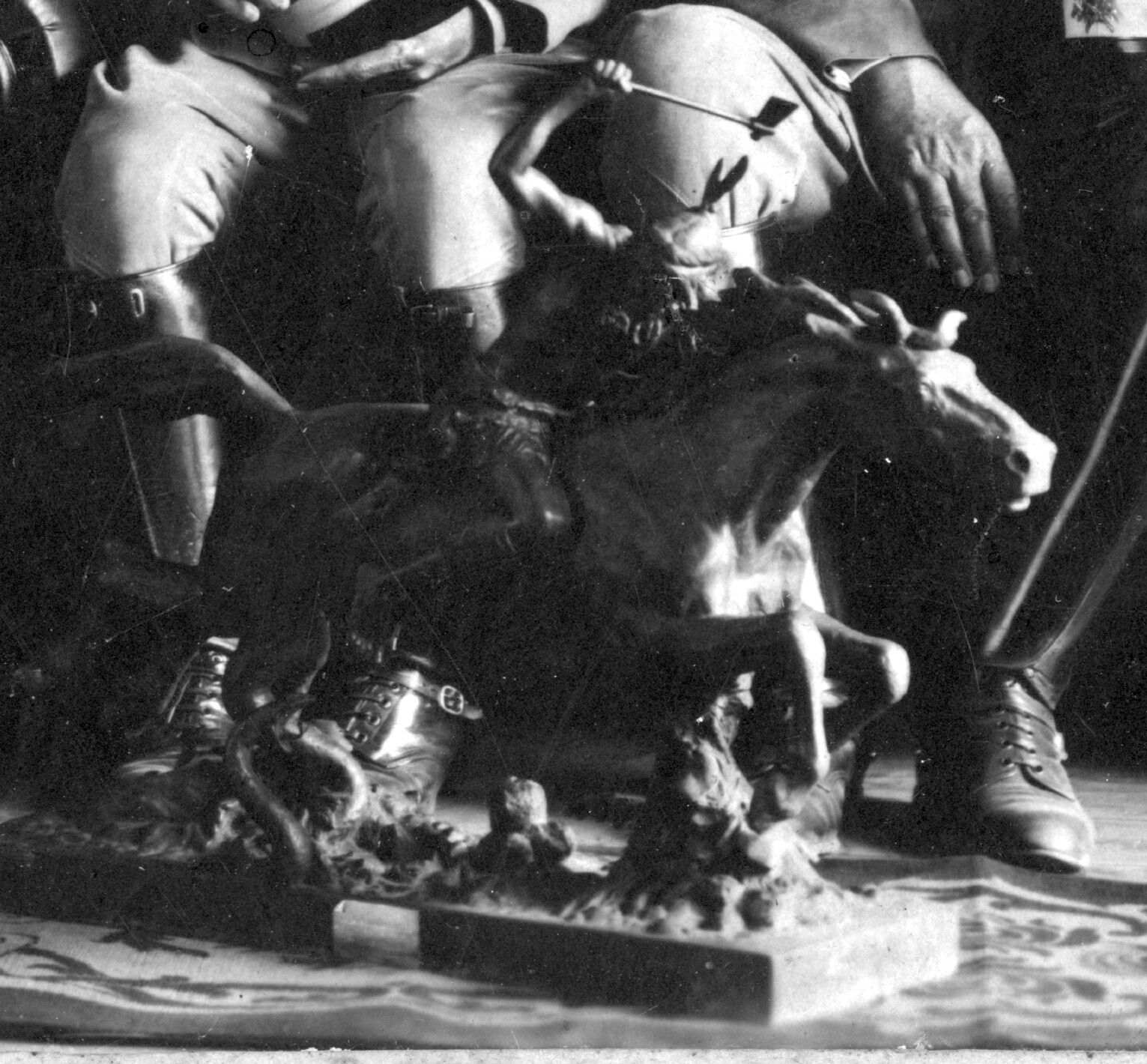 Page by Mark Conrad, 2020.