German Barracks Scene. Fatigue and Work Clothing, c. 1910.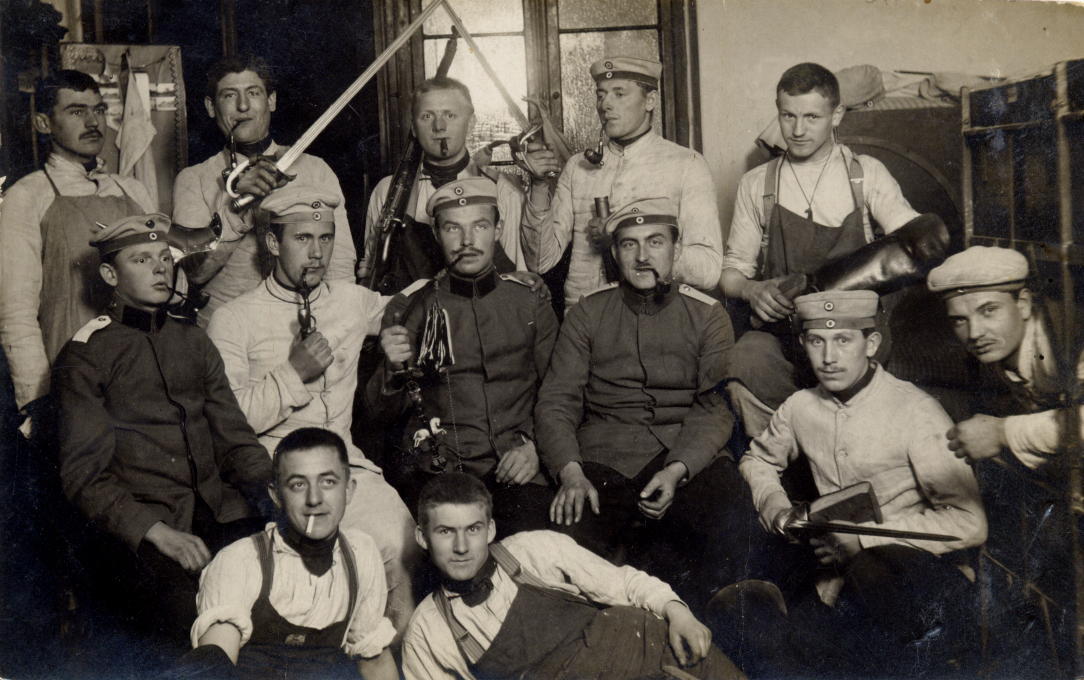 There are a lot of details in this postcard showing the men in various forms of work clothing. The straight swords and white tops to the caps indicate a cuirassier regiment. The postal address is on the back: Back. Close ups 1 & 2.
Page by Mark Conrad, 2005.