Woman in Scots Guards battledress, c. 1945.
Sometimes a woman wearing her sweetheart's uniform is very charming, and sometimes she is a little more formidable. This is presumably the wife of a sergeant in the Scots Guards. I presume that is the man's pipe, too. Note the peaked cap, worn backwards, that was favored by Guards regiments.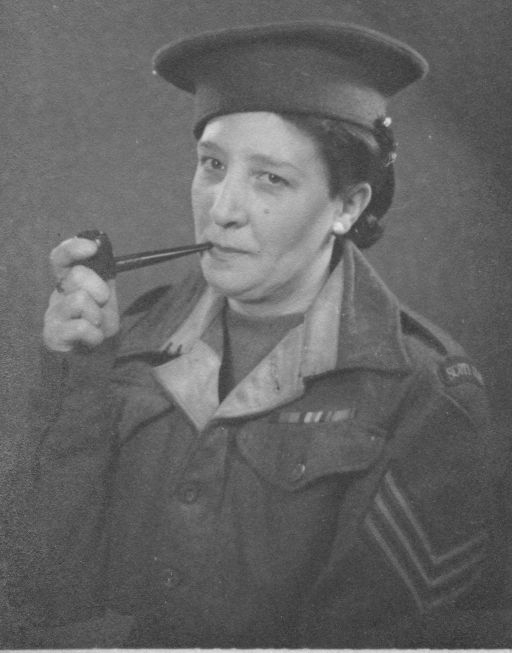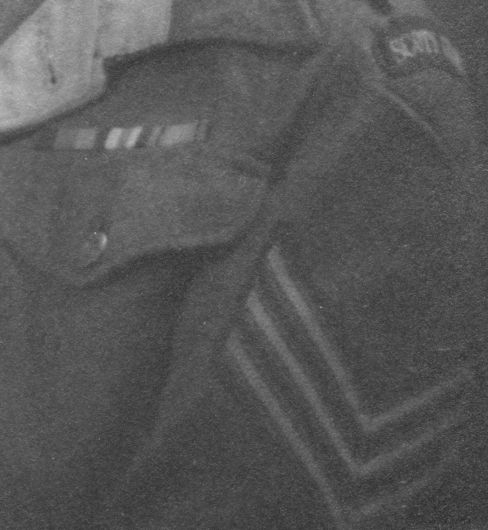 Page by Mark Conrad, 2012.