Bulgarian Cadet, c. 1900.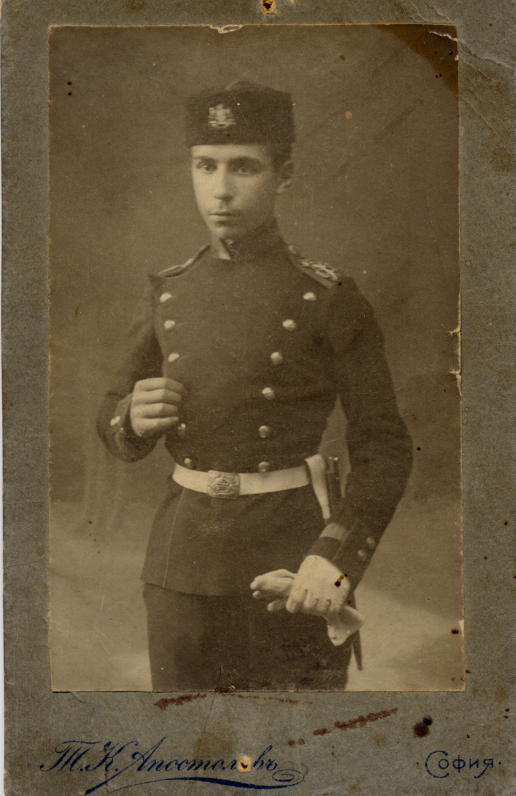 The shoulder straps have the crowned monogram of Tsar Ferdinand. I believe the uniform is that of a cadet: dark-green coat and pants with red collar, shoulder straps, and cuff flaps (the cuffs themselves being dark green); gold galloon lace on the collar and around the cuffs; red piping on the front of the coat and around the cuff lace; red cloth top to the black fur cap. The photographer is T.K. Apostolov, Sofia. Click here for a close-up view.
Page by Mark Conrad, 2005.