Royal Flying Corps in pith helmet, c. 1930.

From Malcom Hobart's Badges and Uniforms of the Royal Air Force (2000): "Involvement in India, the Middle East and Far East had been undertaken since the RAF's early days. Tunics were of similar design to the Home Service Dress, but in Khaki Drill cotton. Trousers or shorts were worn with fawn socks and black shoes. Shirts were also in Khaki Drill colour and when a tie was worn it was black. The Bush shirt, which had two breast pockets, was often worn without the jacket and in time developed pockets in the skirts. Normal Home Service headgear was worn, with tropical helmets issued until 1942. Officers' Rank was shown on the jacket/shirt shoulder straps with Warrant Officers wearing a gilt badge on a brown leather strap, on the right wrist. NCOs continued to wear chevrons on the upper sleeve, but these were of white tape."

The shoulder flash was white letters on a black background.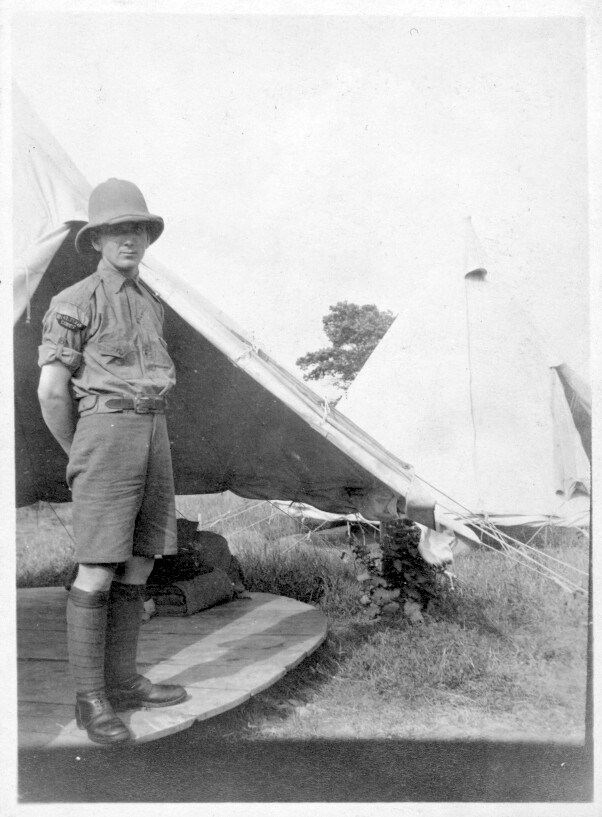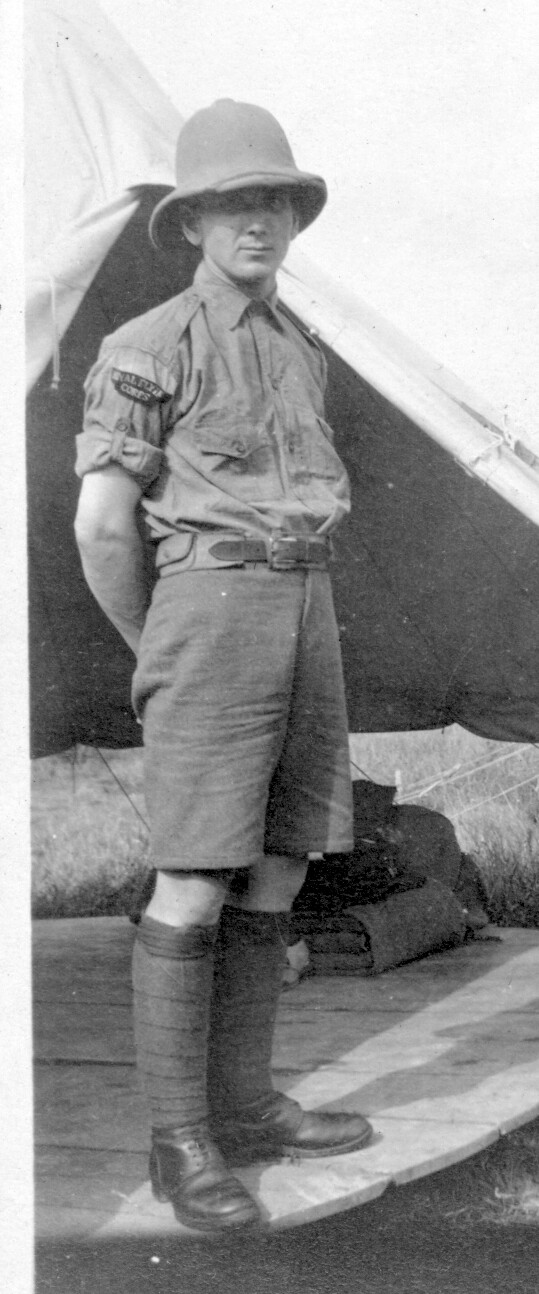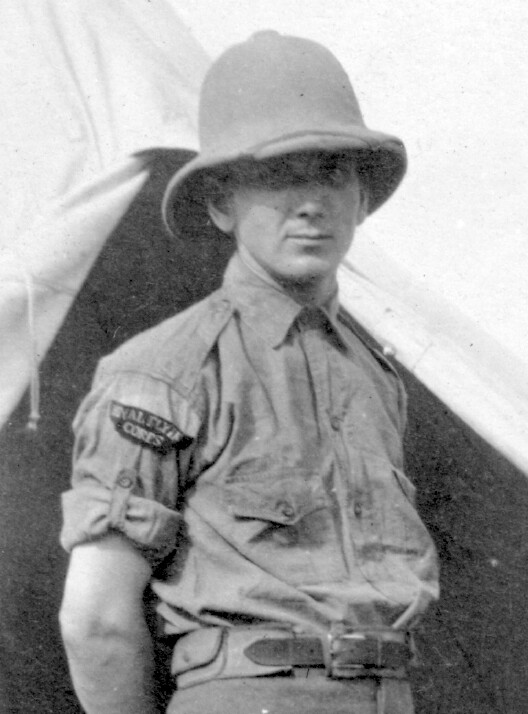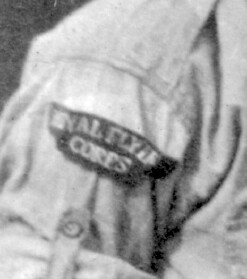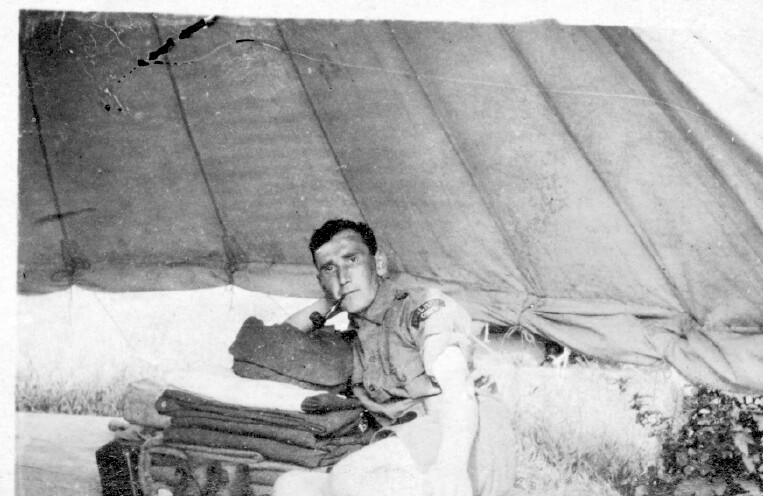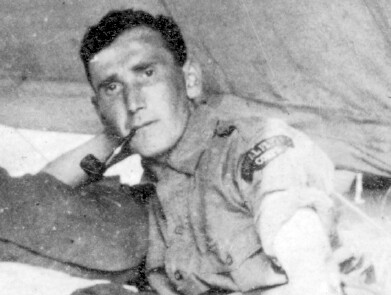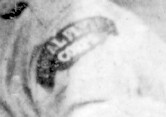 Page by Mark Conrad, 2019.