Argentine Infantrymen, c. 1915.
This photo postcard shows a group of eight Argentine infantrymen in lightweight summer uniforms, probably white. The only insignia I can make out is a cockade on the hat, probably in the national colors of blue/white/blue. The coats have shoulder straps, stand and fall collars, patch pockets low on the chest, and patch pockets on the skirts.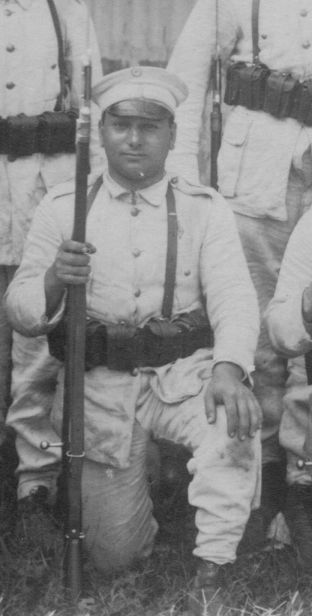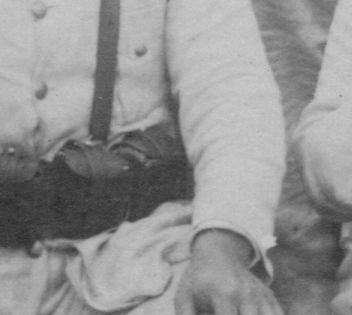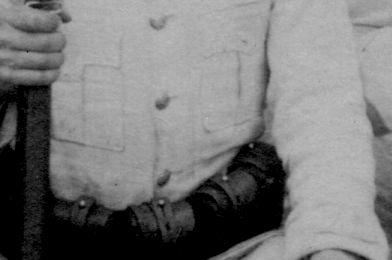 Page by Mark Conrad, 2010.